A 21-year-old law student from Nottingham has been crowned the first Young MasterChef champion.
Keziah Whittaker saw off competition from 14 aspiring chefs throughout the BBC Three cooking competition's inaugural series.
She said: "I am so overwhelmed with feelings.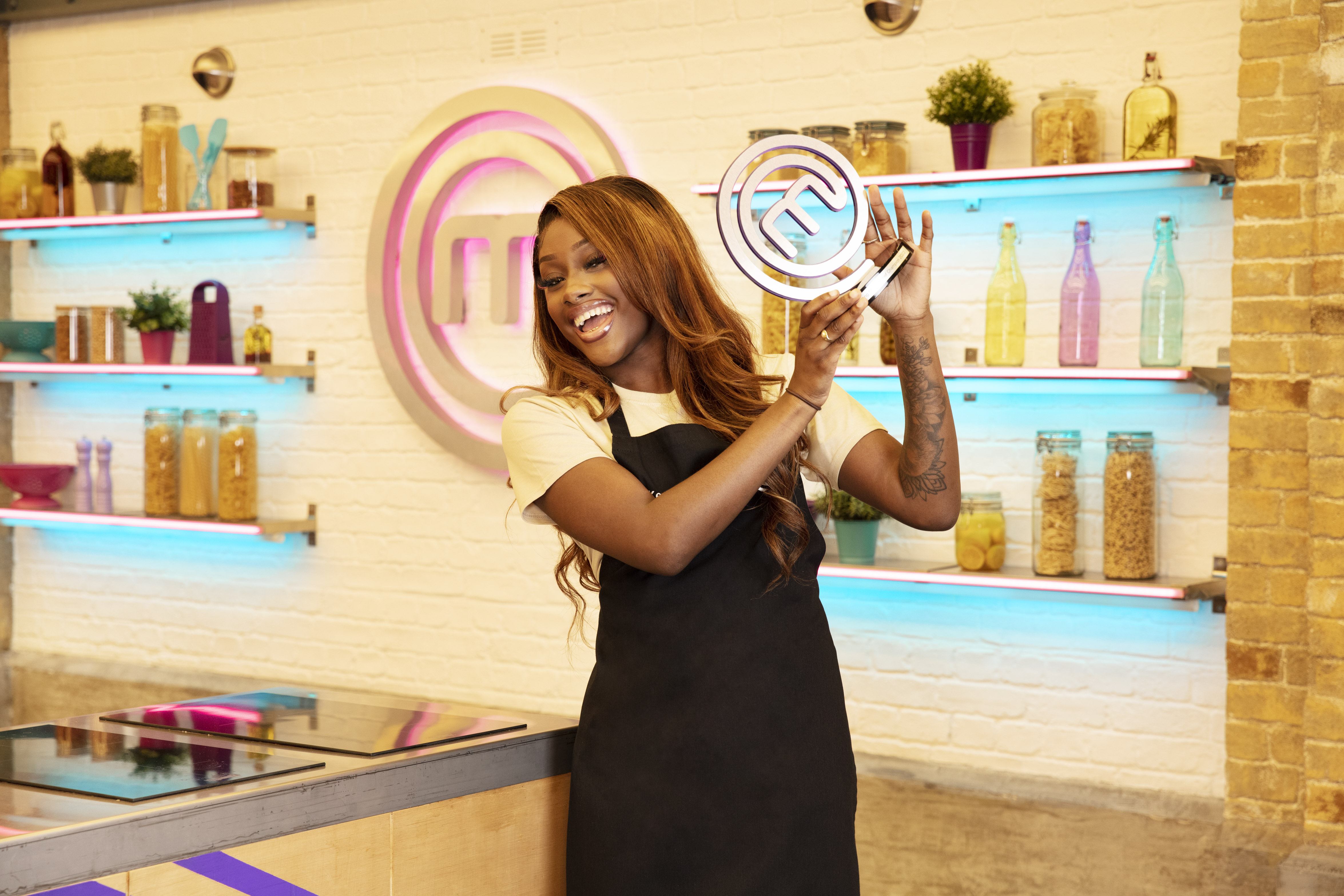 "I definitely think my mum is going to be the most proud of me because she was a young mum. She had me when she was 16. A lot of people doubted her. So now I'm going to get a little trophy she's going to say, 'My daughter is a MasterChef winner'.
"Oh, my days. This is crazy. It's like one of those pinch-me moments when you don't want someone to pinch you because I don't want to wake up."
Whittaker was judged to be champion by chef and TikTok cooking sensation Poppy O'Toole and chef and Great British Menu finalist Kerth Gumbs.
On Whittaker, O'Toole said: "She literally delivers sunshine on a plate. She is a pure spark of joy and we are going to see some amazing things from her in the future."
Losing out on the trophy were Whittaker's fellow finalists Bobby Odu, a 19-year-old mechanical engineering student from Dunstable, and Jordan Pomerance, 21, a vegan entrepreneur who lives in Knebworth.
In the final episode, Whittaker, Odu and Pomerance were fighting to impress the judges with two courses – a starter and a showstopper dish incorporating all their creativity and learning from the competition.
Whittaker secured the win with a unique menu, starting with Caribbean shrimp and coconut curry soup, garnished with coriander, lime and chilli, served in coconut shells and accompanied by a coconut mojito.
She then served a main course of Jamaican spiced sea bass with escovitch vegetables and carrots served three ways: pureed, roasted in jerk and in a beurre blanc sauce.
Applications for series two are being accepted from those aged between 18 and 24.