British actress Andrea Riseborough has been nominated for her first Academy Award following a star-studded campaign supporting the nomination.
The Made In Dagenham actress, 41, has been recognised for her leading role in independent drama inspired by true events To Leslie, which sees Riseborough play a single mother who has turned to alcoholism after winning the lottery before turning her life around when a motel owner offers her a job.
The film did not receive any nods at the Golden Globes or the Critics' Choice awards but has since had the backing of some of the most prominent names in Hollywood.
Oscar-winning actress Cate Blanchett, who has been nominated for her leading role in Tar, used the opening minute of her Critics Choice speech to single out Riseborough's performance describing it as overlooked in acting awards, alongside Hollywood stars Kate Winslet and Amy Adams who have also publicly backed the actress.
On Instagram, actress Gwyneth Paltrow described the directorial debut from Better Call Saul producer Michael Morris as a "masterpiece", adding: "Directed by our friend @filmbymichaelmorris and starring the incomparable @andreariseborough I am stunned by all of the performances. Andrea should win every award there is and all the ones that haven't been invented yet."
Other Hollywood celebrities including Edward Norton, Charlize Theron, Jennifer Aniston, Zooey Deschanel, Joe Mantegna, Minnie Driver and Helen Hunt have also publicly praised Riseborough's performance, seemingly pushing for an Oscar nomination.
Riseborough is best known for her work in Oscar-winning film Birdman, as Wallis Simpson in W.E and as the former prime minister in Margaret Thatcher: The Long Walk To Finchley. She also starred in Battle Of The Sexes about the 1973 tennis match between Billie Jean King and Bobby Riggs, playing King's lover Marilyn Barnett.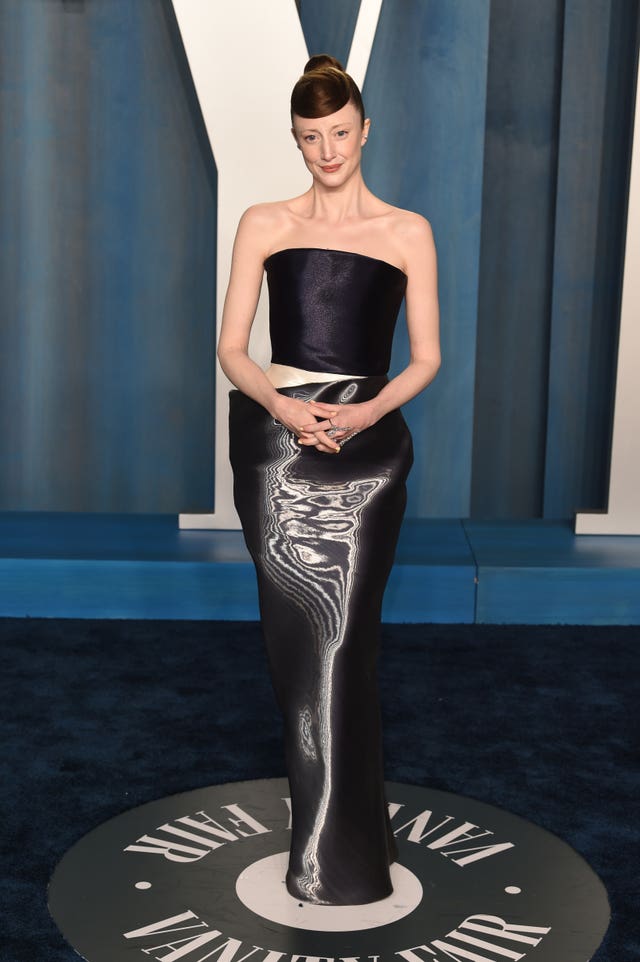 She was also the first British actress to formally support the #4PercentChallenge urging members of the film industry to work with female directors following its launch by Creed actress Tessa Thompson at Sundance Film Festival in January 2019.
The challenge referred to the statistic that just 4% of the 1,200 top grossing films over the last decade were directed by women.
Also in the running for the performance by an actress in a leading role at the Academy Awards is Ana de Armas for Blonde, Michelle Williams for her role in The Fabelmans and Michelle Yeoh in Everything Everywhere All at Once.