MPs did not have "all the facts" when they approved the appointment of BBC chairman Richard Sharp, ministers have been told.
Culture Secretary Michelle Donelan defended Mr Sharp's appointment process as "rigorous", and claimed that a cross-party committee of MPs had had a hand in the matter.
But SNP culture spokesman John Nicolson, who sits on the Digital, Culture, Media and Sport Committee, hit back that MPs did not have all the facts on Mr Sharp.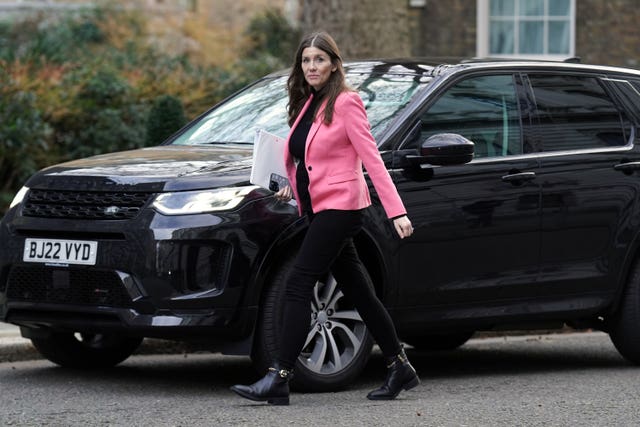 Mr Nicolson told the Commons: "I wonder if I can ask the Secretary of State if she believes the public think it is ever acceptable for anyone to donate hundreds of thousands to a political party and then be appointed by that same political party to a plum public post?
"In the case of BBC chair Richard Sharp having been interviewed, we now learn, by a panel including another Tory party donor. Really? Rigorous?"
Ms Donelan insisted the appointment process was "rigorous", adding: "In addition, the House of Commons' own select committee confirmed Mr Sharp's appointment."
The Culture Secretary had earlier insisted the process was fair, after questioning from Labour.
Shadow culture secretary Lucy Powell said: "Half the DCMS (Department for Digital, Culture, Media and Sport) shortlisting panel for the BBC chair had close links to the Conservative Party, but even they managed to put forward five candidates.
"So what does the Secretary of State think it was about the close confidant of the former prime minister who was helping with his personal finances that first attracted him to appoint Mr Sharp over the other four candidates?
"And does she have confidence in the process that the actual and perceived conflicts of interests were fully disclosed?"
"In addition, there was a pre-appointment scrutiny at the House of Commons select committee which confirmed Mr Sharp's appointment and I understand that the current commissioner for public appointments will be investigating."
Mr Sharp has previously said he believed his selection process was conducted "by the book" and denied he had misled the advisory panel or MPs on the Commons Digital, Culture, Media and Sport Committee when he appeared before them.
The BBC chairman will appear again before the committee on February 7 to face questions, with acting chairman Damian Green writing to Mr Sharp on Tuesday to invite him to attend.