Queen of the jungle Jill Scott is to be honoured by having a football pitch named after her near to her home town of Sunderland.
Scott, 36, was crowned Queen of the Jungle in November 2021 after she beat former health secretary Matt Hancock and Owen Warner in the final of the ITV reality show.
Scott announced her retirement from a glittering playing career in the weeks after helping Sarina Wiegman's side to European glory last summer, where she won her 161st and last senior international cap in the 2-1 final victory over Germany at Wembley.
Scott admitted to the PA news agency that she had been caught up in a whirlwind since starring in I'm A Celebrity… but is determined to be remembered for her sporting success and is planning a return to the training pitch.
"When I walk past people, they're, 'there's that girl from the jungle'," she told PA.
"I do still want to be known for my football, so I'm going to be getting back on the grass and coaching very soon and I'm really excited about that."
England will head for Australia and New Zealand for the 2023 World Cup this summer as one of the favourites and Scott is bullish about their chances.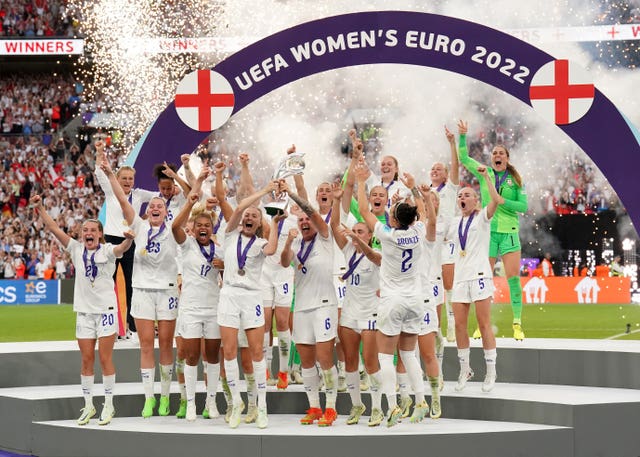 "I'm so excited for that next generation of players and you know what? I don't have to sit on the fence any more, so I'm going to say England are going to win the World Cup."