Jessie J showed off her baby bump on the Brits red carpet as she arrived in a daring red outfit.
The singer, 34, announced she was pregnant in January – just over a year after announcing news of a miscarriage.
In the hours ahead of her arrival at the Brits, she revealed on Instagram that she is expecting a boy and also teased a new track called The Award Goes To.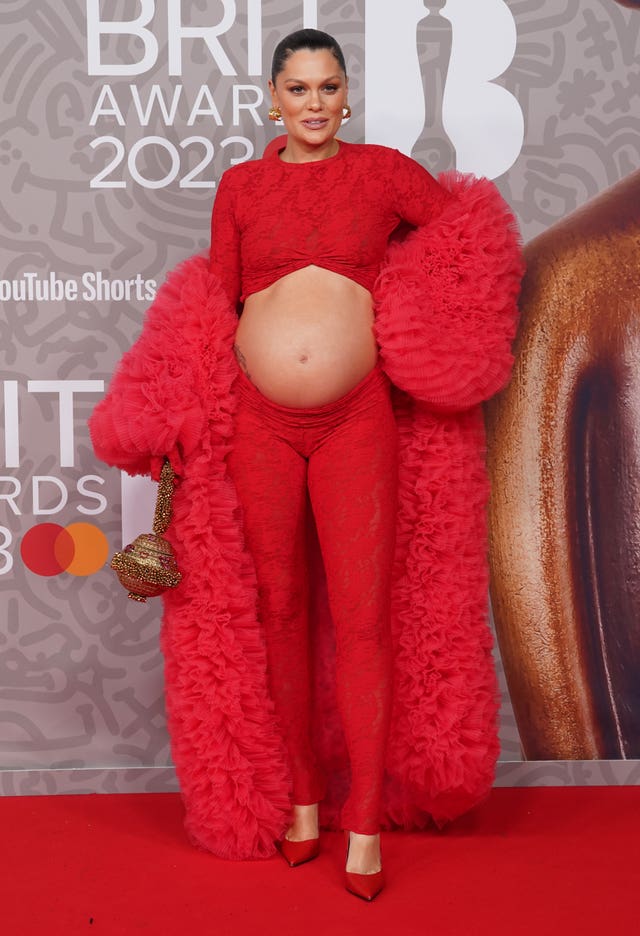 She partnered the outfit with a voluminous shawl and carried an ornate metallic handbag, smiling for the cameras.
As she walked down the carpet, she joked that she could "really do with a snack".
She added: "I just literally teased a new song an hour ago. It wasn't even really a planned thing…You have got to do what you have got to do."
Asked about the absence of women in the best artist category, she said: "It is a difficult question to answer because as a feminist of course you want women and men and everyone celebrated, however they identify. But at the same time if the best of the best is all men then I don't think it is fair that one would be taken out and replaced but then it makes it…
"It is a difficult one to answer so of course I think women should be celebrated but if it was an all woman category would the conversation be the same?"
She added that she was "kind of for it and against it".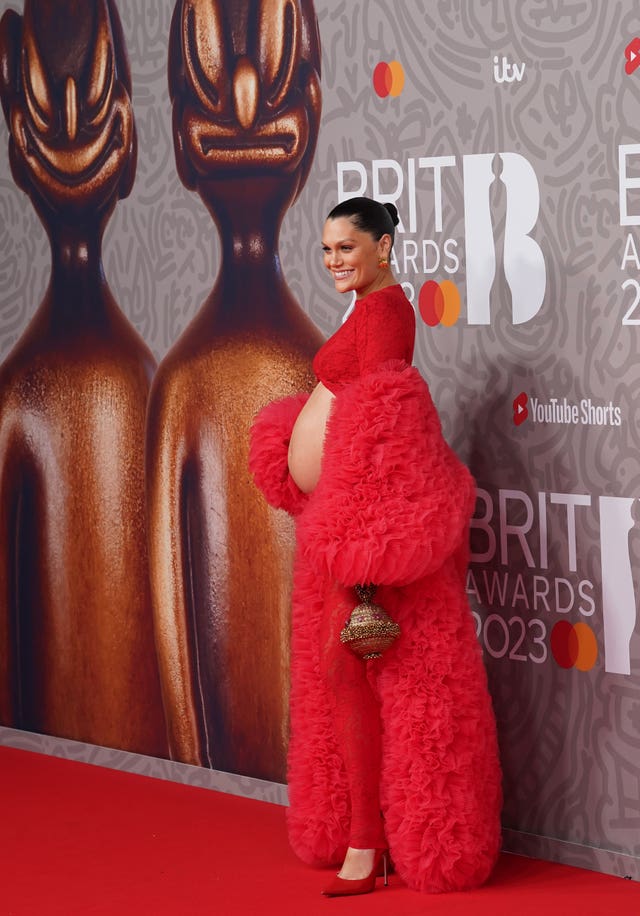 She is currently in a relationship with professional basketball player Chanan Safir Colman.
Following her miscarriage in 2021, Jessie J shared words of support for others who had experienced losing a baby.
She said that in a "heartbreaking but beautiful way" the experience had "put life into perspective" for her.
Songwriter Kamille – who has worked with Stormzy, Sam Smith and Rihanna – also showed off her bump on the carpet in a shimmering turquoise outfit.