A 97-year-old care home resident and former ice skater has been treated to a special message from Jayne Torvill and Christopher Dean after her dream to return to the rink became a reality.
Doreen Barber, from Stansted in Essex, started skating aged 12 before the Second World War and described her return to the ice after many years as "wonderful".
Touched by her story and speaking from the studio of ITV's Dancing On Ice, Torvill told Ms Barber: "We hope you enjoyed going back onto the ice again."
Dean added: "We wish you all the very best and keep on watching and whenever you get a chance to get to the rink, come down to the ice rink."
Responding to the experience, Ms Barber said: "Imagine being my age and being on the ice – I never thought I'd see the day! It was so much fun and I had a wonderful time.
"I'm touched that (Torvill and Dean) would take the time to do this for me.
"I feel like a celebrity – people will have to pay to talk to me now!"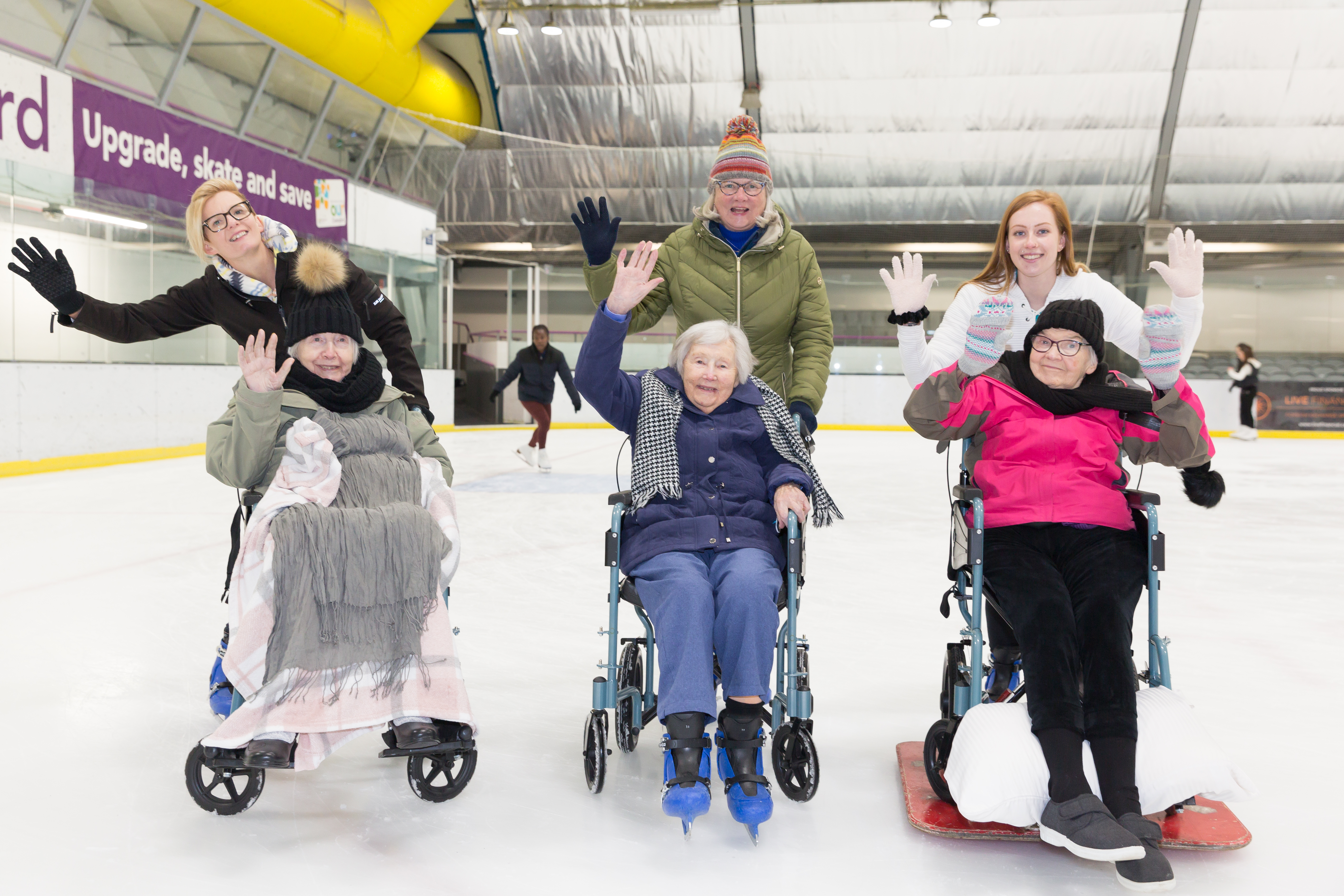 She was able to return to skating after the war and skated regularly throughout her life teaching her children and husband to skate too.
Despite not being on the ice for many years, Ms Barber's love for the sport never faded.
She has watched Dancing On Ice each year and regularly shared fond memories with her carers and other residents about her skating days.
The visit formed part of Mountfitchet House's Wishing Tree Initiative, which encourages residents to put wishes forward, allowing them to reconnect with a past hobby or try something completely new.
"Our Wishing Tree initiative is a wonderful way for residents to share their ambitions and it's hugely rewarding to be able to make these a reality.
"Ms Barber was clearly over the moon to be back on the ice, sharing stories from her younger days and wowing us all by telling us the tricks she used to do!
"Ms Barber had a lovely day, and the video from her skating idols really was the icing on the cake. I'd like to say a big thank you to everyone at Mountfitchet House, and the team over at Dancing On Ice, who helped to make her wish come true."