Rishi Sunak is standing by the under pressure BBC chairman while an investigation takes place, after a highly critical report by MPs into his appointment added to calls for Richard Sharp to stand down.
Downing Street said that Mr Sharp retains the support of the Prime Minister, after MPs found the chairman made "significant errors of judgment" by acting as a go-between for a loan guarantee for Boris Johnson.
Mr Sharp is facing calls to quit, with the cross-party committee highly critical that Mr Sharp failed to declare to MPs his role in facilitating the arrangement when he was applying for the job of BBC chairman and said he should "consider the impact his omissions will have" on trust in the broadcaster.
They said his actions "constitute a breach of the standards expected of individuals" applying for prominent public appointments.
The Prime Minister on Monday said that he would await the outcome of the inquiry ordered by the Commissioner for Public Appointments, even as Labour and SNP suggested Mr Sharp's position is untenable.
A meeting of the BBC board is reportedly taking place on Monday, with BBC News citing a source claiming that no scheduled meetings were planned this month.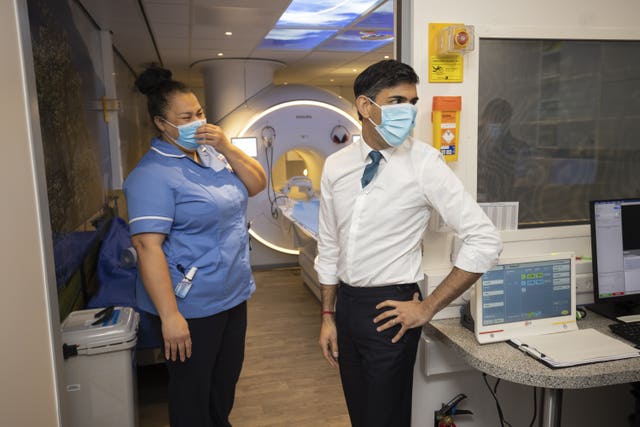 A spokesman for Mr Sharp has said he "regrets" not telling MPs about his involvement with Mr Blyth "and apologises".
The Prime Minister, on a visit in Oldham, was pressed by broadcasters on whether he had confidence in Mr Sharp.
"This relates to a process that happened before I was Prime Minister, obviously," he said.
"It is currently being looked at by the independent office of public appointments and that process is ongoing so I can't speculate or pre-judge the outcome of that, but it is an independent process that is going to look at it and make sure that everything was followed correctly and all the rules and procedures were adhered to and obviously we will wait for that report."
"This was a two-stage process, including assessment by an advisory assessment panel, constituted according to the public appointments code.
"But there is a review into this process and we will look at that carefully."
Mr Sharp was named as the preferred candidate for the BBC job in January 2021 and the Commons Digital, Culture, Media and Sport Committee backed his appointment but crucially they were not aware of his role in facilitating the £800,000 loan guarantee.
In a strongly worded report they have now suggested Mr Sharp's failure to come clean could damage the BBC.
"Richard Sharp's decisions, firstly to become involved in the facilitation of a loan to the then-prime minister while at the same time applying for a job that was in that same person's gift, and then to fail to disclose this material relationship, were significant errors of judgment, which undermine confidence in the public appointments process and could deter qualified individuals from applying for such posts," the MPs said.
The committee concluded: "Mr Sharp should consider the impact his omissions will have on trust in him, the BBC and the public appointments process."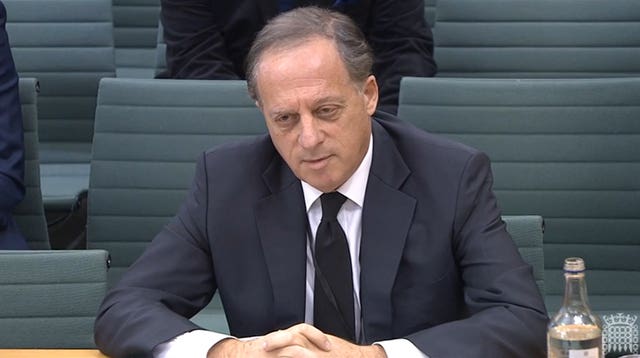 Following the launch of the recruitment process for the BBC chairman role, Mr Blyth contacted Mr Sharp to request an introduction to Cabinet Secretary Simon Case.
Mr Sharp met Mr Johnson before going to see Mr Case and informed him that he would be telling the Cabinet Secretary about Mr Blyth's offer of financial assistance.
Mr Sharp met Mr Case in December 2020, at which point he "agreed no further participation" in relation to the financial support, in order to avoid any conflict of interest or perception of conflict given his application, the report said.
"He regrets this and apologises," the spokesman said.
"It was in seeking at the time to ensure that the rules were followed, and in the belief that this had been achieved, that Mr Sharp acted in good faith in the way he did."
"At that meeting, and subsequently, it was not suggested by the Cabinet Office that the act of connecting Mr Blyth with Mr Case was something that should be declared, and it was explicitly agreed that by not being party to the matter going forward he would be excluded from any conflict."
The spokesman said Mr Sharp "would like to apologise again to the BBC's brilliant staff given the distraction it has caused".