Denise Van Outen has revealed that her new partner Jimmy Barba has "put a smile back on my face".
The 48-year-old actress and TV presenter reportedly split from her former long-term partner Eddie Boxshall at the beginning of last year.
Appearing alongside Barba on a Valentine's Day edition of Steph's Packed Lunch, Van Outen said: "He's put a smile back on my face," to which Barba replied: "She's done the same for me as well."
Speaking to the host of the Channel 4 programme Steph McGovern, Van Outen also said she and Barba would not be spending their first Valentine's Day together as they were each sharing the evening with their daughters from previous relationships.
"We've been together for almost a year but we're actually not together tonight because I've got Betsy (Van Outen's daughter) and you've got yours (Jimmy's daughter Toni)," she said.
Van Outen shares 12-year-old daughter Betsy with her former husband, the actor Lee Mead.
During her appearance on the show, Van Outen admitted that the most romantic thing Barba has done for her was help her with some DIY jobs in her kitchen.
"I prefer romantic gestures over big extravagant gifts – like Jimmy fixed the plinth in my kitchen," she said.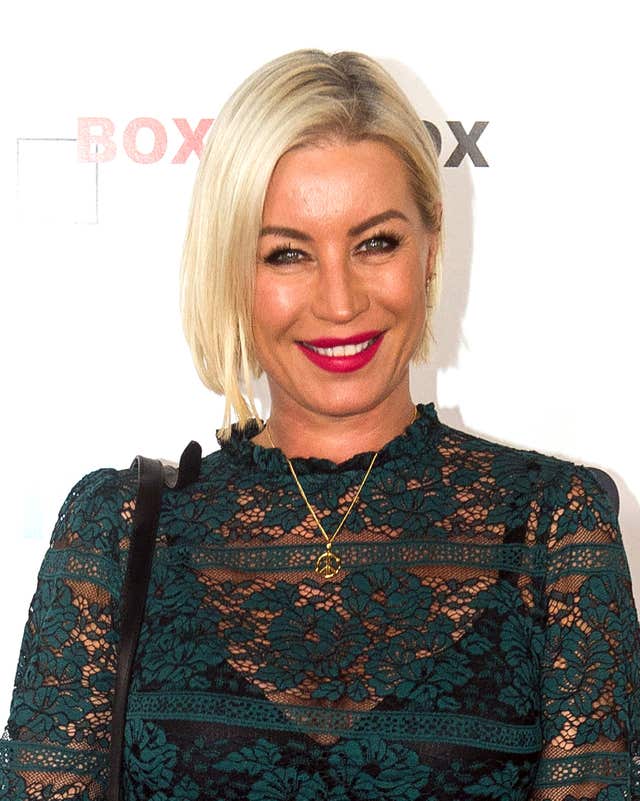 To which Barba replied: "It's much better now. It was cracked, I glued it back together and I painted it, put some silicone on it as well so it looked brand new."
Barba also revealed that he appreciates it when Van Outen does little things for him such as making him food.
When asked by McGovern, 40, what small gestures he enjoys the most, Barba said: "A cup of tea, she makes me a packed lunch – she makes a great soup actually!"
Steph's Packed Lunch airs every weekday at 12:30pm on Channel 4 and All 4.