Michael Rosen has been announced as the first patron of Long Covid Kids, a charity supporting children and young people suffering from long Covid.
The 76-year-old author and poet contracted Covid-19 in March 2020 and spent 40 days in a medically-induced coma – subsequently losing his sight in one eye and hearing in one ear as a result of microbleeds.
Rosen, who served as Children's Laureate from 2007 to 2009, has become a patron of the charity, which was founded in October 2020 and works to advocate for families, children and young people suffering from, or affected by, long Covid.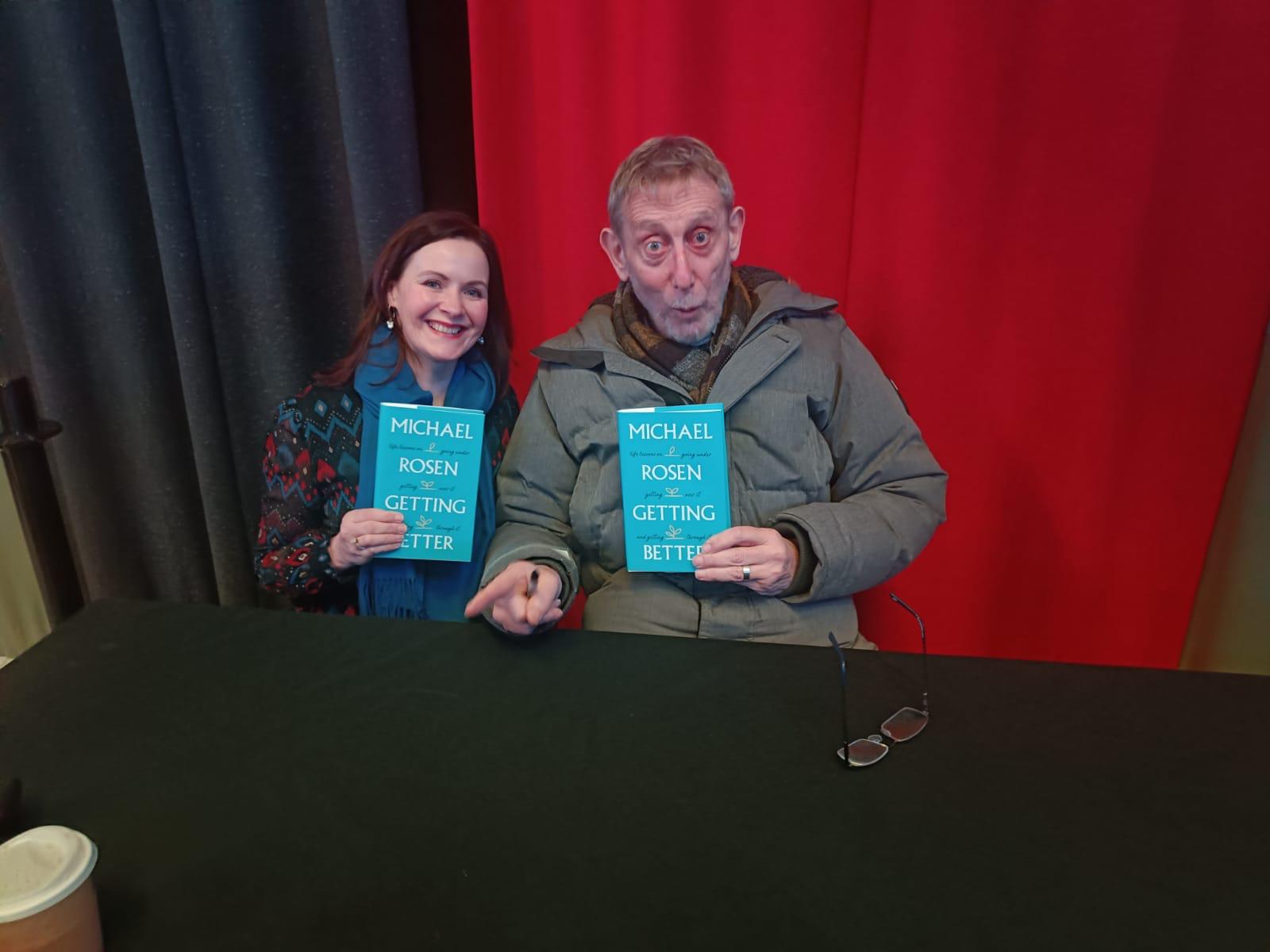 Following his own experience with the illness, which the NHS says it is still studying in order to attempt to gain a better understanding of its long-term effects, Rosen has publicly urged for better pay for nurses and supported the nurses' strikes.
The most common long Covid symptoms include extreme tiredness, shortness of breath, loss of smell and muscle aches, according to the NHS.
Speaking about his new role as patron, Rosen said: "The pandemic came. The pandemic went. In fact, now, all over the country people are trying to handle the consequences.
"For some it's bereavement. For others, perhaps the least visible, are the children who've been damaged by Covid, who are struggling to find their way back to fitness, overcoming huge difficulties to do with exhaustion, weakness, loss of mobility, damage to organs while their parents and carers do all they can to help.
"Long Covid Kids is doing all that it can to bang the drum for these youngsters, supporting them and those who support the youngsters.
"I'm proud to be a patron of Long Covid Kids."
While the charity's founder Sammie Mcfarland said: "We are more than delighted to welcome Michael as a champion of Long Covid Kids and as our inaugural patron.
"His resilience and fighting spirit during the past few years has made him a national treasure and serves as a wonderful inspiration to us all.
"The Long Covid Kids family look forward to working with him to raise awareness of long Covid in the young, for many years to come."
Rosen's involvement in the charity comes shortly after the publication of his most recent book Getting Better.
In the book, Rosen reflects on survival and learning to find joy again after dealing with a number of life-changing events including grieving the loss of his son Eddie, who died from septicaemia after contracting meningitis at the age of 18, living with a debilitating chronic illness, and facing the prospect of death during his time in hospital.