Happy Valley has become one of the most-watched drama series of the past 10 years, with official ratings showing this year's series finale had a TV audience of 11.1 million.
Only four other series since 2013 have achieved higher ratings, including police thrillers Line Of Duty and Bodyguard.
Critics hailed Happy Valley's concluding episode as "electrifying" and "Bafta-winning", which saw Sarah Lancashire's West Yorkshire police sergeant Catherine Cawood have one last showdown with murderer, sex offender and escaped convict Tommy Lee Royce, played by James Norton.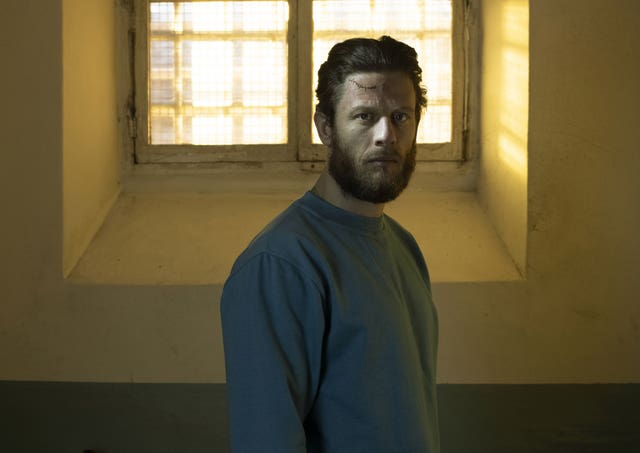 They are consolidated ratings, meaning they include people who recorded and watched the programme up to seven days later – the industry standard for measuring TV audiences.
They also include people who saw it on tablets, PCs and smartphones.
The final episode of Line Of Duty, broadcast in May 2021, had a TV audience of 15.8 million – the biggest audience for a drama series this century, according to analysis by the PA news agency.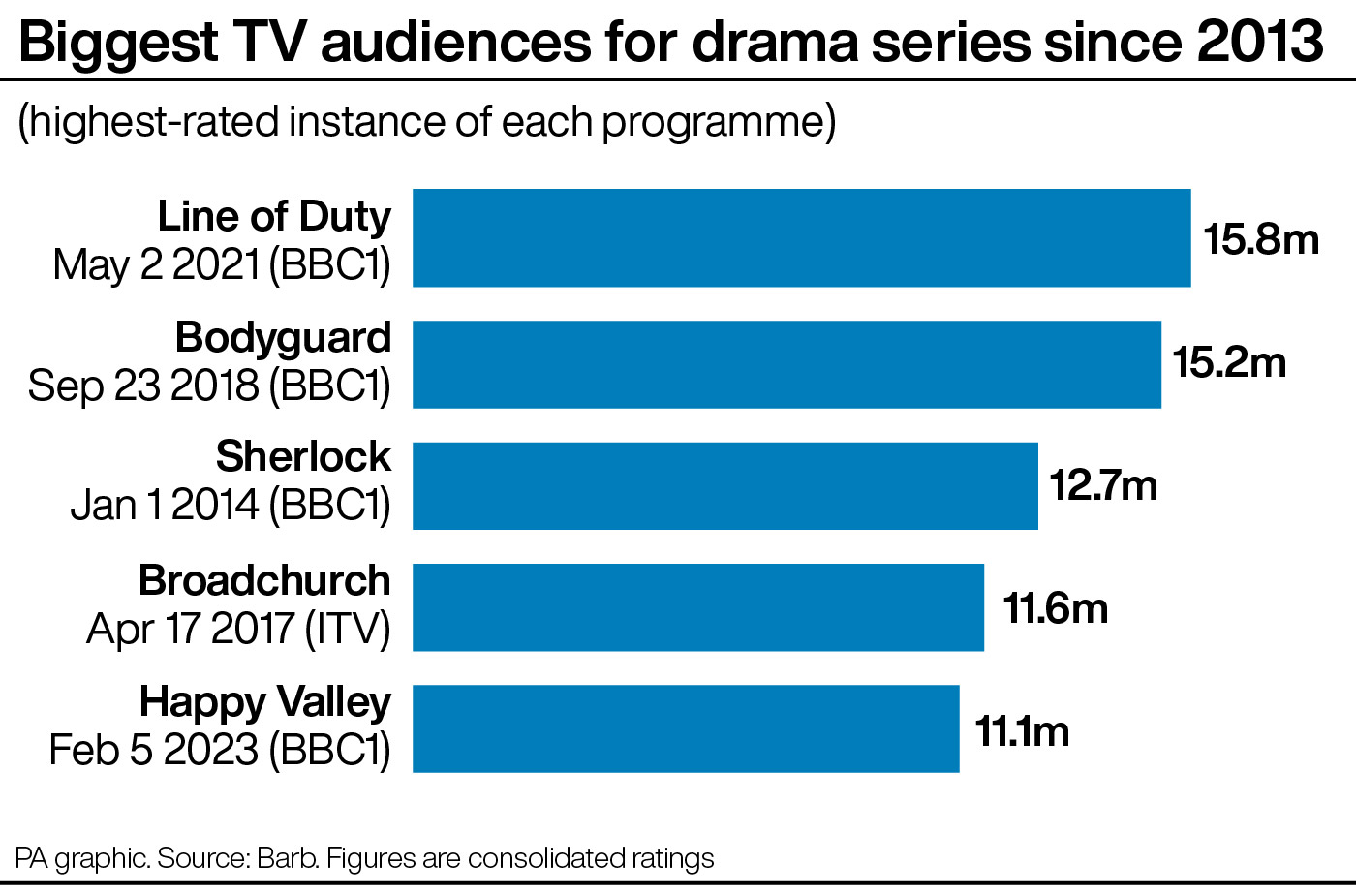 Very few series in recent years have come close to matching the huge audiences of Line Of Duty and Bodyguard.
In a chart of the most-watched drama series of the 21st century so far, Happy Valley sits in 16th place.
Although this chart is led by Line Of Duty and Bodyguard, the next entries are all ITV series from the start of the century: Heartbeat (an episode in 2000 watched by 15.2 million), A Touch Of Frost (2001, 14.7 million) and Inspector Morse (2000, 13.7 million).