Rihanna has said she and her partner ASAP Rocky are "best friends with a baby", and the experience of becoming parents has brought the couple "closer".
The Barbadian singer, 34, welcomed her first child with the American rapper, also 34, last year and recently confirmed they are expecting their second child during her headline slot at the 2023 Super Bowl half-time show.
Speaking to British Vogue, Rihanna reflected on how her relationship with ASAP Rocky has developed since welcoming their son in May 2022, saying: "We're best friends with a baby… We have to be on the same page, but we've always kind of had that in our relationship.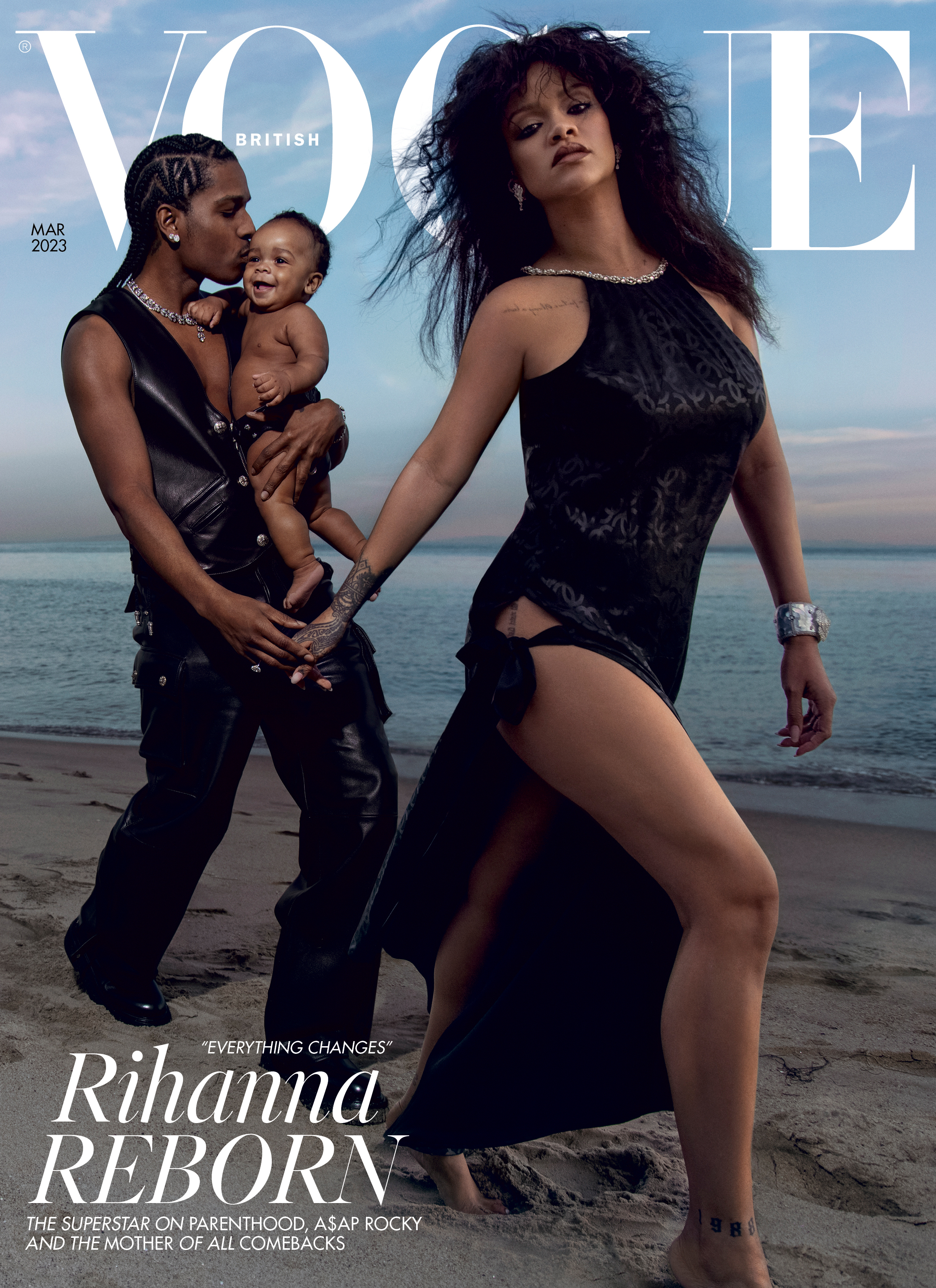 The Only Girl (In The World) singer debuted her pronounced baby bump at the beginning of her Super Bowl performance on Sunday, as she rubbed her hand over her stomach to announce her second pregnancy nine months after the birth of her first child.
On witnessing ASAP Rocky's connection with their son, she said: "The second Rocky makes eye contact with him he is on fire.
"The whole thing they say about sons and moms, it's a myth. Sons and fathers is crazy.
"I realised that the validation that you really need as a boy is from your father."
During her Super Bowl performance, the pop megastar treated fans to a selection of hits from her catalogue, including Bitch Better Have My Money, We Found Love and Umbrella, while commanding the stage in a bold red ensemble jumpsuit.
Rihanna, who released her last album Anti in 2016, also spoke about the creation of highly-anticipated new music, telling British Vogue: "There's this pressure that I put on myself. That if it's not better than that (Anti) then it is not even worth it."
She added: "So I realised that if I keep waiting until this feels right and perfect and better, maybe it's going to keep taking forever and maybe it'll never come out and no, I'm not down to that.
"So I want to play. And by play, I mean I have my ideas in my head, but I can't say them out loud yet."
She went on to suggest that her fans may not have to wait too much longer, adding: "I want it to be this year… Like, honestly, it'd be ridiculous if it's not this year."
The full interview with Rihanna is available in the March issue of British Vogue, on newsstands and via digital download from February 21.