The star of short-film An Irish Goodbye says having his birthday coincide with this year's Oscars ceremony is like "a Cinderella story".
James Martin is nominated as part of the team behind the project, which is up for best live action short film at the 95th Academy Awards on Sunday.
Sunday also marks Martin's 31st birthday, which he described as "a big day".
"The timing of it has been just perfect. You know, you can't plan somebody's birthday to be on the Oscars," he told the PA news agency.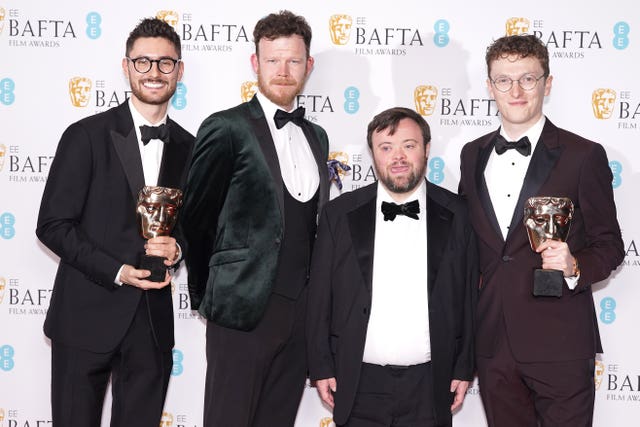 "I mean, it's not every day that you go to LA for the Oscars."
The film's co-director Tom Berkeley added: "The fact that it's the big Irish year. It's (James') birthday. Like, it's a Cinderella story."
"Yeah it is," Martin agreed.
Martin's role in An Irish Goodbye, which sees him play one of two estranged brothers who come together after their mother's death to fulfil her bucket list, has won him wide acclaim.
Speaking about his experience in the few days since arriving in Los Angeles for the Oscars, he said: "I was just in the airport going down the escalator, and (I heard) 'well done on An Irish Goodbye!'"
If the film wins on Sunday, Martin would make history as the first actor with Down's Syndrome to claim a statue – having already achieved the equivalent milestone win at the Baftas last month.
"I always say to people, never judge a book by its cover," he told PA.
"Not just getting a Bafta, but going to LA is a big deal…it's just nice to be included."
Martin said the Hollywood names he was most looking forward to meeting at the Oscars were Tom Cruise and Robert De Niro, as well as Friends stars Jennifer Aniston and Courteney Cox.