Gary Lineker has been embroiled in a row over impartiality after criticising the Government's Illegal Immigration Bill.
The row has made headlines and front pages.
Here is a timeline of events so far.
Tuesday March 7:
Lineker commented on a Twitter video put out by Home Secretary Suella Braverman, in which she unveiled government plans to stop migrant boats crossing the Channel.
"Good heavens, this is beyond awful," he wrote.
Responding to the sports broadcaster, another Twitter user described his comment as "out of order", adding that it was "easy to pontificate when it doesn't affect you".
Lineker responded: "There is no huge influx. We take far fewer refugees than other major European countries.
"This is just an immeasurably cruel policy directed at the most vulnerable people in language that is not dissimilar to that used by Germany in the 30s, and I'm out of order?"
Wednesday March 8:
Lineker tweeted again: "I have never known such love and support in my life than I'm getting this morning (England World Cup goals aside, possibly). I want to thank each and every one of you. It means a lot. I'll continue to try and speak up for those poor souls that have no voice. Cheers all."
The Prime Minister's press secretary told reporters it was "disappointing" to see "that kind of rhetoric" from someone whose salary is paid by the licence fee but said it was "up to the BBC" to take it forward.
Piers Morgan defended Lineker in a Talk TV monologue put out on Wednesday, saying he had "no problem" with  a football presenter giving personal views.
Thursday March 9:
Lineker told reporters outside his home in Barnes, south-west London, that he did not fear suspension over his tweets and that he stood by his comments.
"Thanks again for all your incredible support. It's been overwhelming."
On the same social media site, he later responded to House of Commons leader Penny Mordaunt after she accused Labour of borrowing from his "playbook" by being the "party of goal hangers".
He tweeted: "Thank you for mentioning me in your clumsy analogy. I'm just happy to have been better in the 6 yard box than you are at the dispatch box. Best wishes."
Ms Braverman told the BBC's Political Thinking podcast that she found Lineker's comments "offensive" because her husband is Jewish.
She said: "To kind of throw out those kind of flippant analogies diminishes the unspeakable tragedy that millions of people went through and I don't think anything that is happening in the UK today can come close to what happened in the Holocaust."
Culture Secretary Lucy Frazer said it is important for the BBC to maintain impartiality if it is to "retain the trust of the public who pay the licence fee".
She added: "As somebody whose grandmother escaped Nazi Germany in the 1930s, I think it's really disappointing and inappropriate to compare government policy on immigration to events in Germany in the 1930s."
Friday March 10:
The BBC announced that Lineker will "step back" from presenting Match Of The Day (MOTD) until the corporation could agree a position on his use of social media.
This triggered a series of football pundits and presenters to pull out of BBC programming in "solidarity".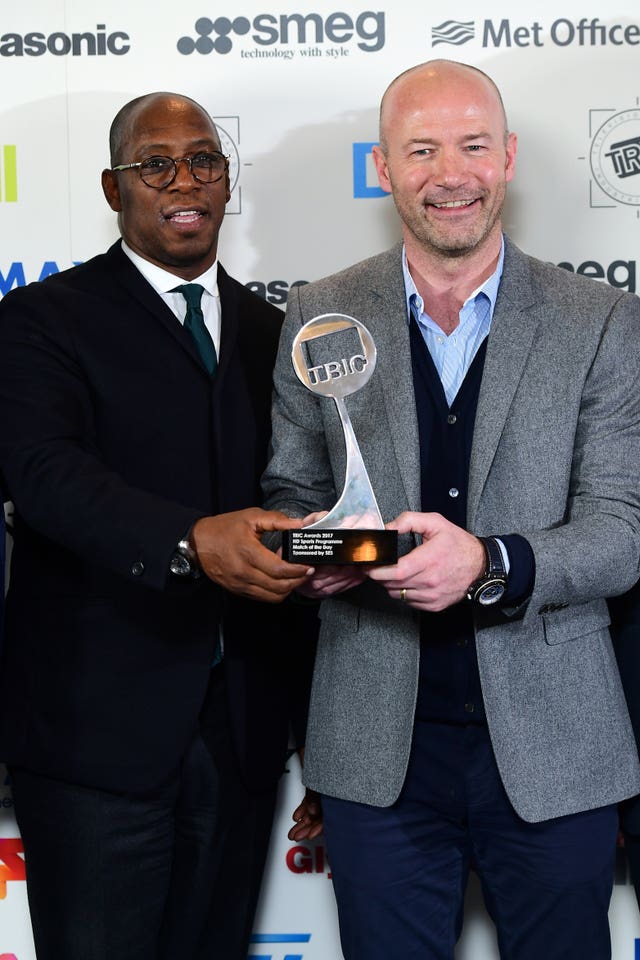 Alan Shearer posted: "I have informed the BBC that I won't be appearing on MOTD tomorrow night."
Former Manchester City defender Micah Richards and ex-footballer Jermaine Jenas – neither of whom were due to appear this weekend on MOTD – also backed their fellow pundits.
Retired England goalkeeper Ben Foster and Soccer Saturday presenter Jeff Stelling both expressed their support for the move.
In reaction, a BBC spokesperson announced that Saturday's MOTD would focus on match action "without studio presentation or punditry".
BBC director-general Tim Davie told BBC News that there had been "very constructive discussions".
Late on Friday evening several of the show's commentators shared a joint statement online, announcing they would also be stepping down from Saturday's broadcast.
The statement was shared by MOTD commentators including Steve Wilson, Conor McNamara, Robyn Rowen and Steven Wyeth.
Rishi Sunak defended the immigration bill and said he hopes people will realise that it is the "right approach" after he was asked whether the "Linekers of the world" will realise they have "got it wrong".
Viewers announced on Twitter that they had cancelled their TV licence fee in response to a day of controversy for the BBC.
Saturday March 11:
MOTD aired for only 20 minutes on Saturday without accompanying commentary or analysis from pundits.
Football Focus and Final Score were pulled from the BBC schedules at the last moment, replaced by Bargain Hunt and The Repair Shop respectively.
Football Focus presenter and former Arsenal star Alex Scott said "it doesn't feel right for me to go ahead with the show".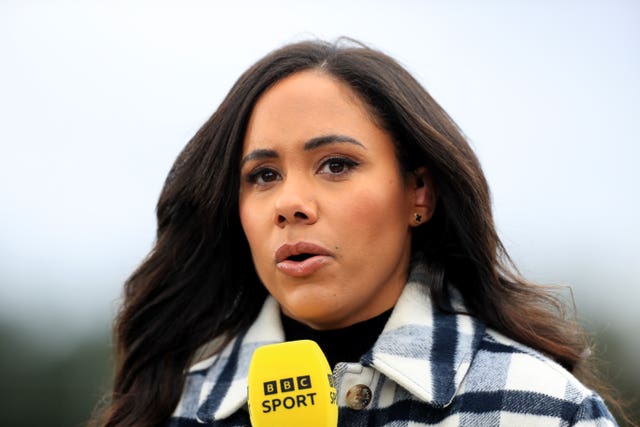 Welsh presenter Jason Mohammad also confirmed he would not be hosting Final Score on Saturday afternoon.
BBC Radio 5 Live was similarly affected, with host Mark Chapman not at the helm for 5 Live Sport and Fighting Talk.
The Kammy & Ben's Proper Football Podcast aired during Fighting Talk's slot followed by The Footballer's Football Podcast which played on Radio 5 Live when 5 Live Sport would have aired.
Sunday's MOTD was thrown into question after football pundit Jermain Defoe announced he would not appear.
The BBC apologised after it was forced to pull the sports programmes.
Rishi Sunak said in a statement the row is "a matter for them, not the Government" as he acknowledged "not everyone will always agree" with his new asylum policy.
Mr Davie, speaking to BBC News in Washington DC, apologised for the disruption caused to the broadcaster's sports programming, but confirmed he will not resign.
He praised Lineker as "the best in the business" and said he wants to find a "reasonable solution" to get him back on air.
Lineker was spotted at the Leicester City game against Chelsea.
Sunday March 12:
Sunday's MOTD 2 is expected to run with a reduced format while planned coverage of the Women's Super League match between Chelsea and Manchester United will air without a pre-match presentation.
Lineker's eldest son George told The Sunday Mirror he thinks his father will return to Match Of The Day – but that he would not "back down on his word".