Black Panther: Wakanda Forever costume designer Ruth E Carter has dedicated her Oscar win to her late mother and the film's late star Chadwick Boseman.
The American designer, 62, beat multiple Oscar-winner designer Jenny Beavan for Mrs Harris Goes To Paris and Catherine Martin for Baz Luhrmann's biopic Elvis.
Carter is the first African-American to win two Academy Awards for best costume design, following her success at the 91st ceremony for her work on Marvel superhero film Black Panther.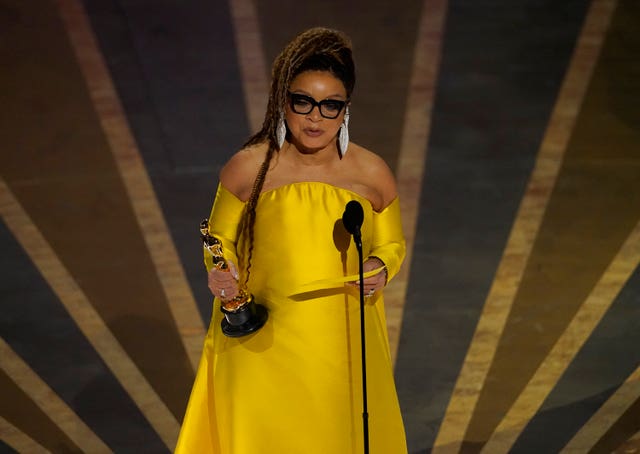 "This past week Mabel became an ancestor. This film prepared me for this moment, Chadwick (Boseman) please take care of mum."
Boseman, who played King T'Challa in the original 2018 film Black Panther, died in 2020 from colon cancer at the age of 43.
"I share this with many dedicated artists whos hands and hearts helped manifest the costumes of Wakanda. This is for my mother, she was 101."
Carter was born and raised in Springfield, Massachusetts, and studied costume design at Hampton University. She then moved to Los Angeles, where she met director Spike Lee.
The prolific costume designer has worked in the industry for more than three decades, creating costumes for more than 40 films, ranging from period pieces – like Ava DuVernay's film Selma – to futurist designs, like in superhero movie Black Panther.