Charlie Mackesy says that people's reactions to his book The Boy, The Mole, The Fox And The Horse and its film adaptation were "a greater award" than his newly-won Oscar.
Mackesy, 60, said he was "speechless" following the win, but that stories he had been told about the effects of his work were "gold".
The BBC's adaptation of his book won the Academy Award for best animated short film on Sunday.
The illustrated book explores the friendship between the four titular characters as they journey together in search of a home and features voice acting.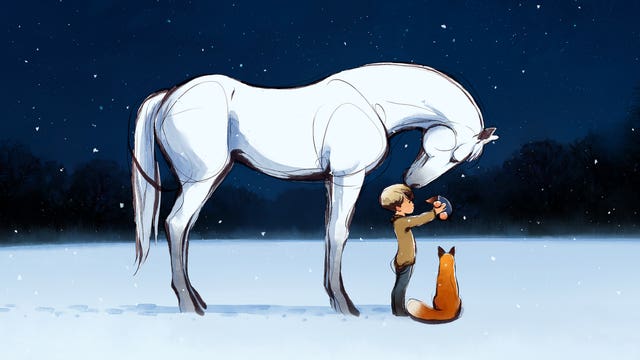 "Awards are incredible and I'm speechless to be truthful, but a greater award has been the response from people about the book and the film," Mackesy said, speaking in the Oscars winners room.
He shared a story of a woman whose five-year-old grandson had told her she was "enough just as you are" – a quote from his book.
"She said that in the street she had tears pouring down her face, not just for her realisation but (because) she knew that he would, for the rest of his days have those words going through him," he said.
"That for me is gold, you know?"
In his acceptance speech Mackesy praised the "bravery" of film-makers.
He also recalled speaking to an acquaintance about attending the Oscars, saying she told him: "I think it takes a lot of courage to make a film and I think when you go there there will be a lot of very brave people in the same room."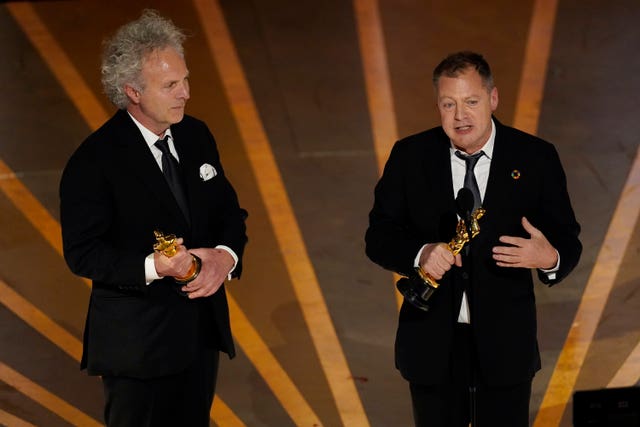 Producer Matthew Freud said: "We have never made a film before so this is bewildering beyond. I know the protocol is to say thank you a lot but I am British so I am more comfortable saying sorry."
After thanking his family he added: "But this statue is for the dog, Vincent, and the boy, Charlie."
The short film was produced by Star Wars director JJ Abrams and Hannah Minghella of Bad Robot Productions.
After its publication in 2019, The Boy, The Mole, The Fox And The Horse was named book of the year by Waterstones and was shortlisted for the British Book Awards' non-fiction lifestyle book of the year.