An Irish Goodbye director Ross White described James Martin as "the beating heart of our film", after winning the Oscar for best live action short film.
White and fellow director Tom Berkeley led a chorus of Happy Birthday for the film's star after it won best live action short film at the Oscars.
This year the biggest night in the show business calendar, taking place on March 12, also marks Martin's 31st birthday.
Speaking backstage in the winners' room, he told the PA news agency that he had wanted to create an "extra special moment" for Martin, by having the Oscars' audience sing to him on his birthday.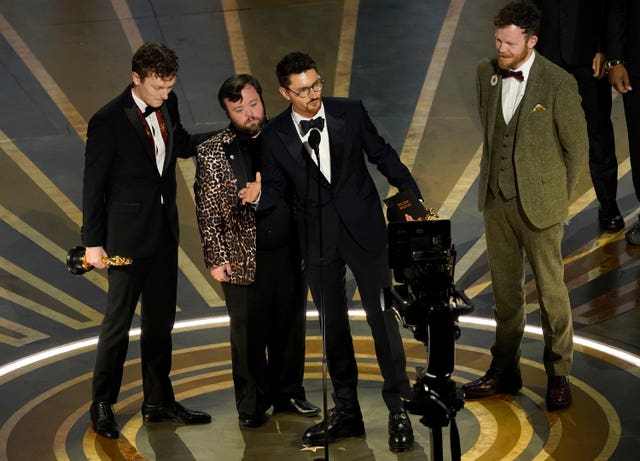 "We just wanted to make sure he had an extra special moment so it was amazing to have everyone singing for him at the Dolby Theatre – how ridiculous!"
An Irish Goodbye, follows the story of two estranged brothers, played by Martin and Seamus O'Hara, who come together after their mother's death to fulfil her bucket list.
Martin took to the stage at the Dolby Theatre to collect the award alongside his team, dressed in a leopard print blazer.
"He is out here in Hollywood wearing a leopard print suit jacket. We would love to use the rest of our time up here to sing for James."
Famous faces including fellow Irish star Colin Farrell were seen joining in the song, which was followed by cheers and a round of applause.
Martin previously told the PA news agency that having the two big events coincide was like "a Cinderella story".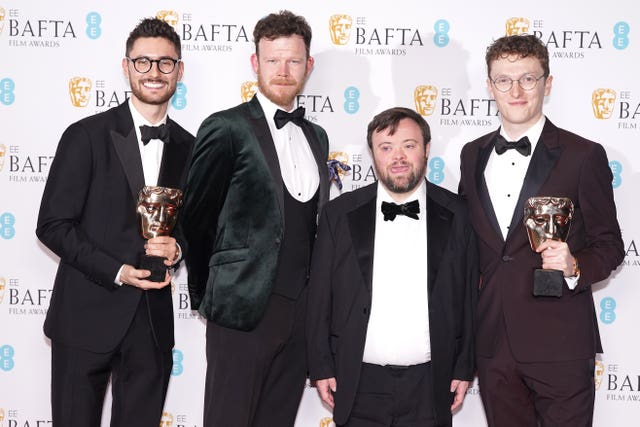 "So it's a big day, (but) I just want to enjoy it really, just enjoy the experience.
"I mean, it's not every day that you go to LA for the Oscars."
The actor previously said the Hollywood names he was most looking forward to meeting at the Oscars were Tom Cruise and Robert De Niro, as well as Friends stars Jennifer Aniston and Courteney Cox.