Whether it was the lingering drama of The Slap or the prominence of blockbusters in the best picture race, a bigger TV audience was lured back to the Oscars this year.
The 95th Academy Awards, which aired on Sunday night on ABC, was viewed by an estimated 18.7 million, according to preliminary Fast National Live+Same Day numbers released on Monday by ABC.
That is up 12% from last year's show, but still low compared with most years.
The evening's main counterprogramming, the season finale of The Last Of Us, pulled in 8.2 million viewers across HBO and HBO Max.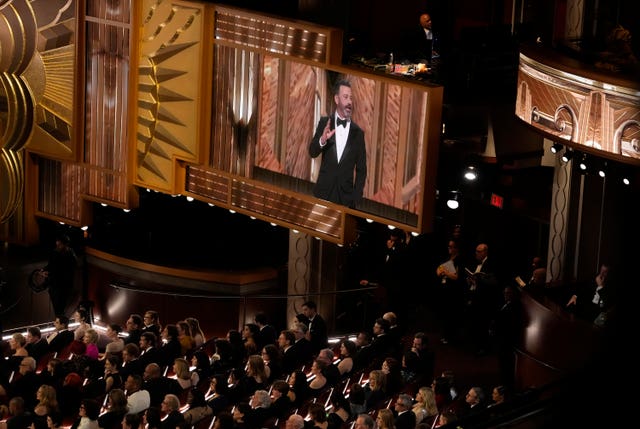 A frequent criticism of the Oscars is that the show celebrates films that do not have wide appeal.
This year was markedly different, however, with two billion-dollar blockbuster sequels in the mix: Top: Gun Maverick and Avatar: The Way Of Water were both nominated for best picture.
Angela Bassett was nominated for a Marvel movie, a first.
Even the winning film, A24's Everything Everywhere All At Once, made more than 100 million dollars (£82 million) at the global box office and played in cinemas for months.
For many years, the Oscars were often the second most-watched television programme of the year in the US behind the Super Bowl.
Until 2018, the Oscars telecast had never slipped below 30 million viewers, according to Nielsen records.
From the 43.7 million who watched in 2014, viewership declined steadily to 26.5 million in 2018, then went back up to 29.6 million in 2019, and 23.6 million in 2020.
The bottom fell out with the pandemic-diminished show in 2021, seen by 9.85 million.
It rebounded last year to 16.6 million, which was the second lowest-rated show ever.
Jimmy Kimmel, who presided over the ceremony in 2017 and 2018, returned to host the show, parachuting on to the Dolby Theatre stage.
The show also featured performances from pop stars such as Rihanna and Lady Gaga.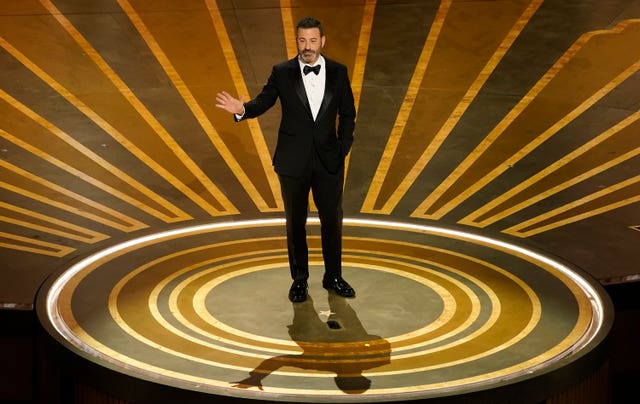 The show boasted 27.4 million total social interactions across Instagram, Twitter, Facebook and YouTube and was the number one worldwide trending topic on Twitter for its duration.
By Monday afternoon, Ke Huy Quan's acceptance speech had more than 1.3 million views on YouTube, and Brendan Fraser's was up to 2.6 million.
The ABC broadcast also had 1.8 million views of the American Sign Language livestream.
"What we wanted to do was go out and execute a show that people would really like and a show people would talk about," Oscars producer Glenn Weiss told The Hollywood Reporter in the hours after the show.
"We think we did accomplish that. I sure hope that (Monday) delivers good news in the ratings front, but either way, I think it was a successful evening."