Nicola Peltz Beckham has shared her hope of starting a family in the future, saying "I want to have a baby and get right back to work".
The 28-year-old American actress married Brooklyn, the eldest son of former England footballer David Beckham and Spice Girl and fashion designer Victoria Beckham, in a Palm Beach ceremony last year.
Speaking to Cosmopolitan UK, Peltz Beckham expressed her plans for the future, which also include continuing with her acting career, saying: "As an actor, you always have that dream role in mind or those dream people to work with.
"And I feel like I'm never going to stop. I have so many things I would love to do. I think when I do them I'll feel settled.
"And then I want to have a baby and get right back to work."
Peltz Beckham, who is the daughter of US billionaire Nelson Peltz and former model Claudia Heffner Peltz, has previously starred in American psychological drama series Bates Motel, Transformers: Age Of Extinction and most recently Disney+ series Welcome To Chippendales.
Speaking to the magazine about whether she and 24-year-old Brooklyn would want to raise their future children in Los Angeles, Peltz Beckham said: "Honestly, we've talked about it so much. And I think that we would want to definitely have a house (in LA) just because so much of our work is (in LA).
"We did have a house in LA at one point, but we sold it because we were like, 'Oh, we're going to go to Florida for a while'. And then we're like, 'No, just kidding, we have to be in LA for work.'
"It was so silly of us. And now we're saving up money to get our dream house."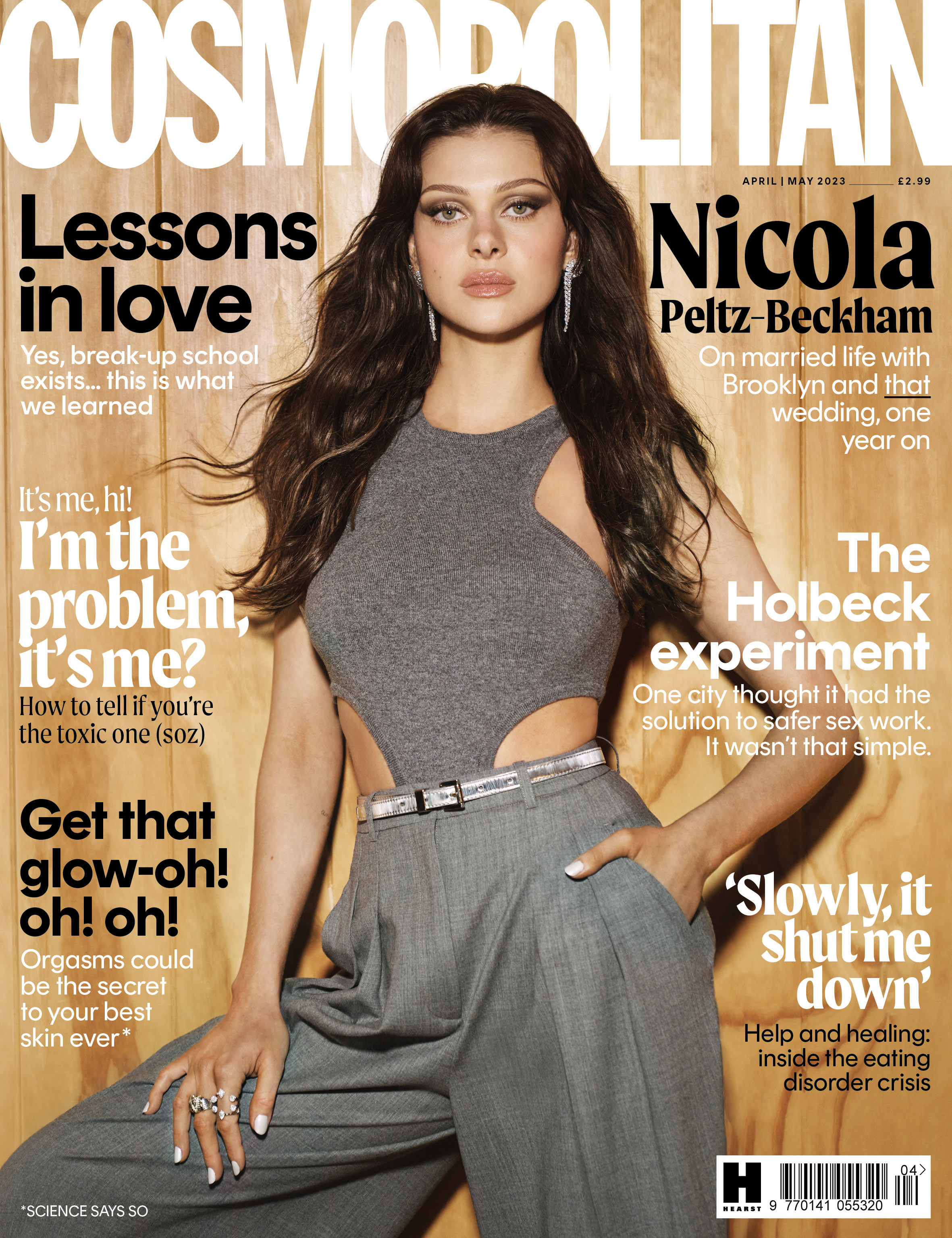 Peltz Beckham also revealed how she and Brooklyn maintain their relationship, saying: "We spend every night together.
"Sometimes my friends will come sleep over and we'll all fall asleep on the couch, or they'll stay in my bed and Brooklyn will go sleep in the other room.
"Even with work travel, we work around it."
Reflecting on life with her husband, Peltz Beckham said: "We're always there for each other. If we can't be there physically, we're texting or talking in some form.
"Communication is so important to both of us that there's never any guessing.
"I believe in saying how you truly feel… He will always say, 'Are you okay?' I think it's a British thing… he will always check up on people."
The full interview with Nicola Peltz Beckham is available in the April/May issue of Cosmopolitan UK, on sale from March 28.