Graham Norton is set to host the first Irish original series on Prime Video, which will see the chat show host pit Irish comedy stars against each other to see who will have the last laugh.
The 60-year-old Irish TV presenter and comedian will present LOL: Last One Laughing Ireland, a six-part comedy series which will be filmed in Dublin later this year.
During the series, which will air on Prime Video in 2024, Norton will bring together 10 of Ireland's top comics who will attempt to make each other laugh using any method and any means, but without cracking a smile themselves.
Speaking about the show, Norton said: "I'm thrilled to be the host for the first Irish Original, LOL: Last One Laughing Ireland on Prime Video, and to be working on home ground for the first time in many, many years.
"I'm so proud of our comedy culture and it's wonderful to have a platform to showcase Irish talent to a global audience.
"I can't wait to see what our comedy masterminds do to get the laughter going."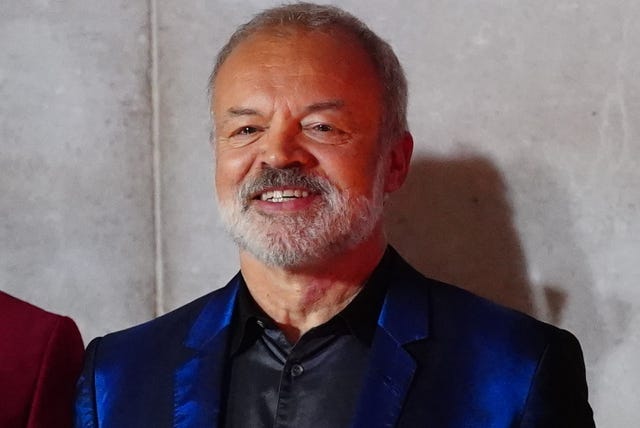 The show will also feature a number of celebrity cameos.
Dan Grabiner, head of originals for UK and Northern Europe at Amazon Studios, said: "Ireland is home to world-class comedy and a booming television scene. We can't wait to celebrate and be part of that with our first Irish original production."
Norton is best known for his popular BBC One chat show The Graham Norton Show and is also a regular host of the BBC's Eurovision Song Contest coverage.
He has also hosted fundraising show Comic Relief and currently presents a weekend show on Virgin Radio.
LOL: Last One Laughing Ireland is adapted from Documental, a successful Amazon series in Japan, which sees creator and presenter Hitoshi Matsumoto lead 10 comedians betting their own money in an anything goes "battle of laughter behind closed doors".
The forthcoming Irish series will be the latest version of the LOL: Last One Laughing format, which has also been aired in countries including Italy, Germany, Mexico, Australia, India, Brazil, Canada and the Netherlands.
The local versions feature a range of celebrity hosts, including comedian and film star Rebel Wilson for the Australian edition.
Prime Video recently confirmed LOL: Last One Laughing South Africa as the streaming service's first South African original, which is set to be hosted by comedian Trevor Noah.