The husband of Dame Deborah James said she died in "one of the best ways you could have hoped to die with this terrible disease", in his first broadcast interview.
Dame Deborah, known by her social media handle Bowelbabe and a presenter of the You, Me And The Big C podcast, died last June at the age of 40 after being diagnosed with bowel cancer five years previously.
In a pre-recorded interview shared on BBC Breakfast, Sebastien Bowen spoke of her death for the first time publicly.
He said: "It was just such a difficult, difficult time. It's difficult to articulate how hard it really was.
"I think she died in probably one of the best ways that you could have hoped to die with this terrible disease.
"She died surrounded by her mother, her father, her sister, me, all of us holding her hand, being there for her.
"It was as much as it can be, the first time I've ever seen someone pass away, but I think there was a peace to it. She had done everything she could hope to achieve.
"She was surrounded by everyone who loved her, what else can you hope for really?"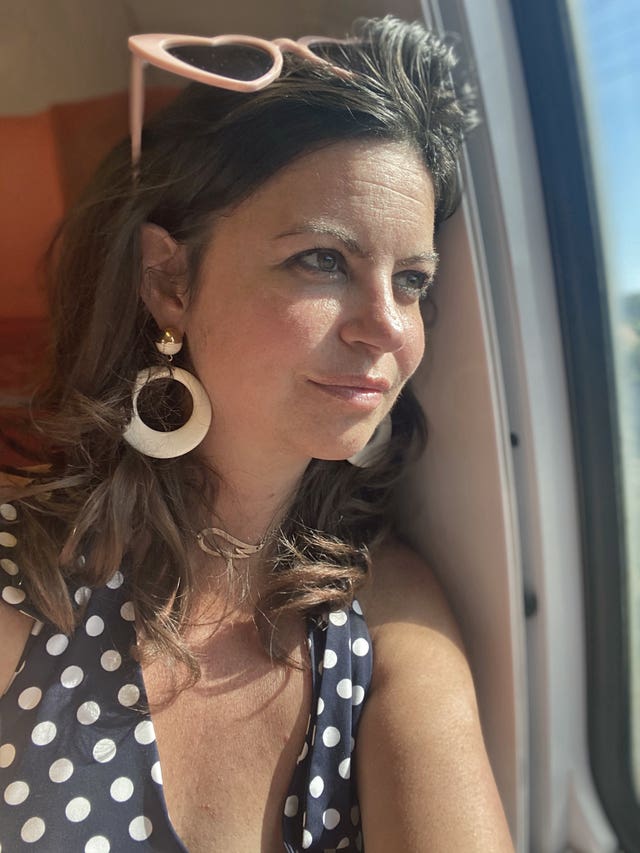 Her candid posts about her progress and diagnosis, including videos of her dancing her way through treatment, won praise from the public and media alike.
She worked to establish the Bowelbabe Fund for Cancer Research UK, which has raised more than £11 million.
Dame Deborah's 13-year-old daughter Eloise described the money raised as "mind-blowing", while her son Hugo, 15, said: "It's unbelievable to be honest.
"It's just amazing to think, first of all the legacy that it is, and then second of all, the amount that could be achieved with this £11 million is I think beyond what anyone could realise at this point."
Mr Bowen said there is a "strong underlying driver" to prevent the disease affecting other families.
He said: "Let's do everything we possibly can, be it through funding research, be it through awareness, be it through this interview.
"I'm not someone who's a particularly public person, I'm much more on the private side, but this is important that we kind of remind people to look after themselves, to check their poo as Deborah would always say.
"Hopefully, all of us working together, all the charities working together with more public awareness, will be able to, maybe not defeat bowel cancer, but at least change the odds that people will have."
Mr Bowen also spoke about family life since the death of Dame Deborah.
He said: "I remember I said it on the day of the funeral, if we can get through this together, I think we can get through anything.
"That's kind of stuck with us and so we're a pretty strong unit, I like to think. When we're together, we feel a little bit, not invincible, but definitely we've got each other's back."
Shortly before her death, Deborah was made a dame by the now Prince of Wales.
The BBC is set to air a documentary about the cancer campaigner featuring intimate footage dating right up until the final weeks of her life.
The 80-minute film, titled Bowelbabe: In Her Own Words, will draw on previously unseen mobile phone footage, her collection of TikTok videos and voice notes, Instagram posts, podcast audio and family videos.