David Schwimmer has hailed the "absolutely fabulous" Jennifer Saunders ahead of her guest appearance in comedy spy show Intelligence.
The US actor said it was "such a treat" having Saunders appear in the show, having previously worked with her on hit TV sitcom Friends.
Intelligence follows the capers of brash NSA agent Jerry Bernstein, played by Schwimmer, who is assigned to tackle cyber crimes in the UK's Government Communications Headquarters (GCHQ).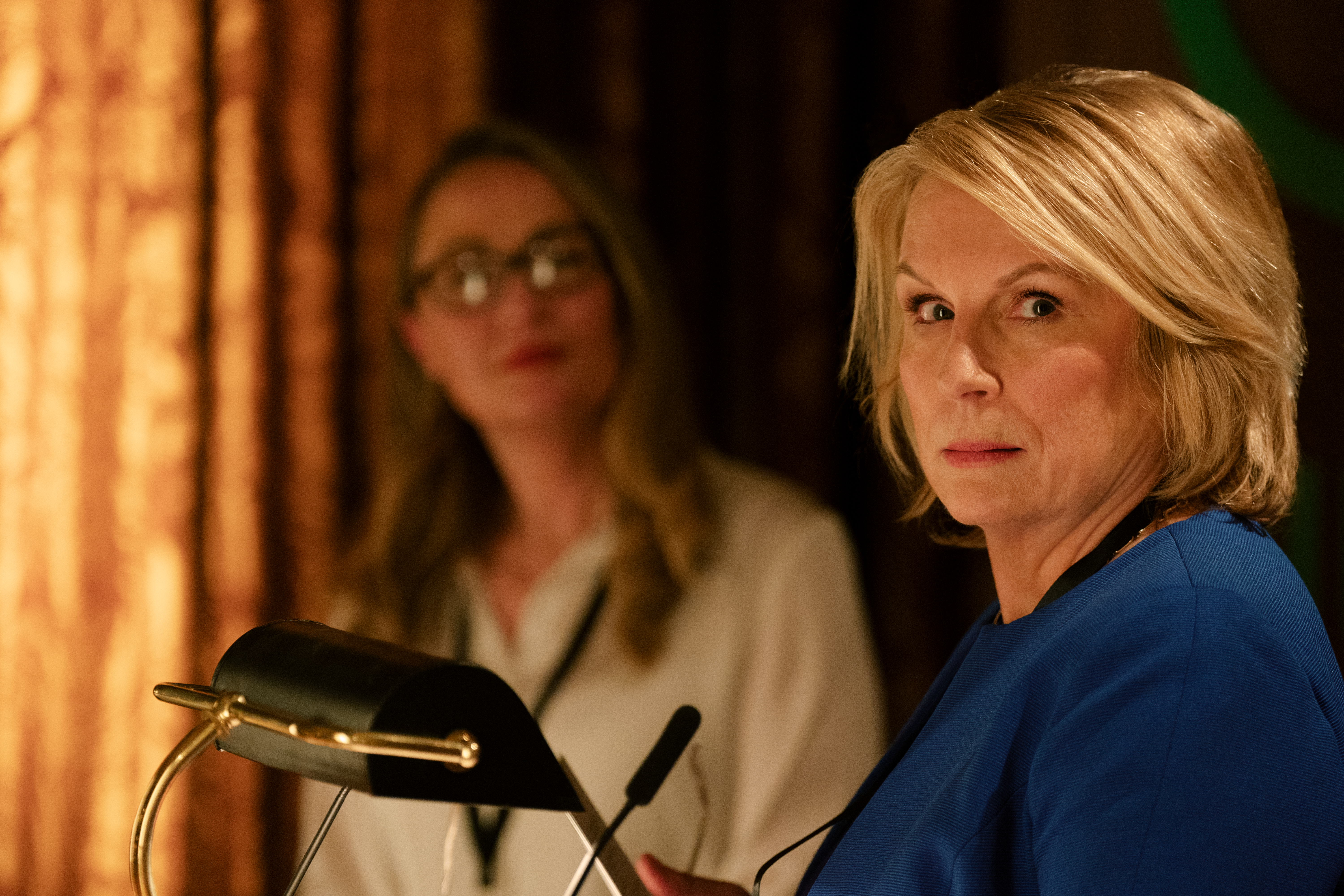 A one-off special, airing on Easter Saturday on Sky Comedy and Now, will see the pair reunited to take on a more personal threat to GCHQ.
The programme also stars Jane Stanness, Sylvestra Le Touzel, and Gana Bayarsaikhan, as well as Saunders, who joins the cast as Joanna Telfer-Fotheringham.
Schwimmer described Saunders as an "icon" and said there was "a lot to look forward to" from her part in the episode.
"The entire gang is back and we have a really wonderful guest star, Jennifer Saunders. She's an icon, I absolutely love her. She is absolutely fabulous," he said.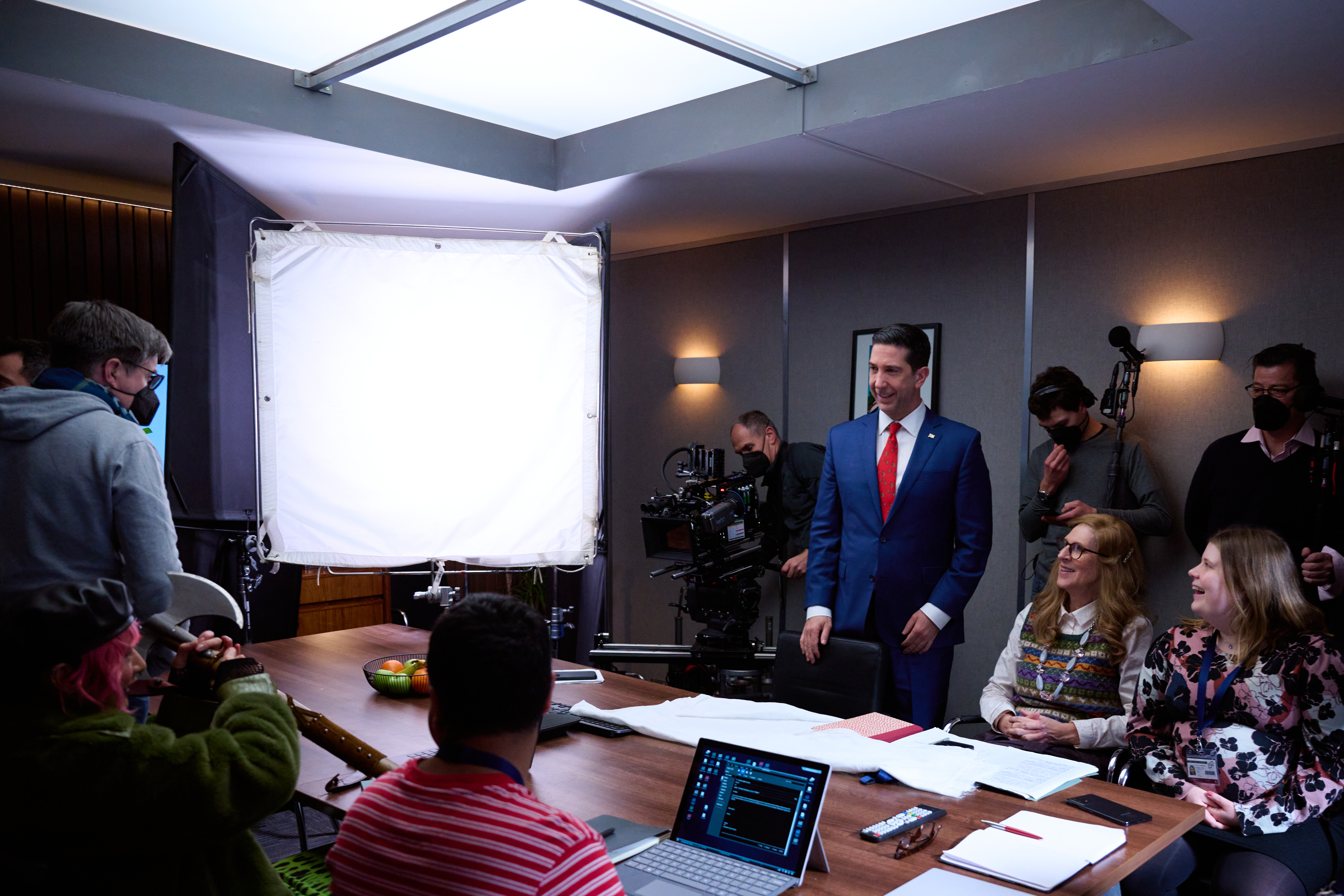 "It's really good fun, with some wonderful new backstory to our characters. So, it's a lot to look forward to in this episode."
The pair previously worked together on Friends, in which Schwimmer played the hapless Ross Geller, when Saunders made a cameo appearance as Andrea Waltham, the stepmother of Emily Waltham – Ross' then-girlfriend.
Schwimmer said Saunders had been "wonderful" in her guest appearance on Friends.
"She's so good and so fun and it was such a treat having her join us for this special," he said.
Mohammed said he had also been "desperate" to work with Saunders again, having starred in her Absolutely Fabulous movie in 2016, and said she had "always always" been his first choice for the role.
"I have been such a huge fan of French and Saunders ever since I was growing up – they were always my absolute favourite, and to be honest, still are – they just make me laugh so much," he said.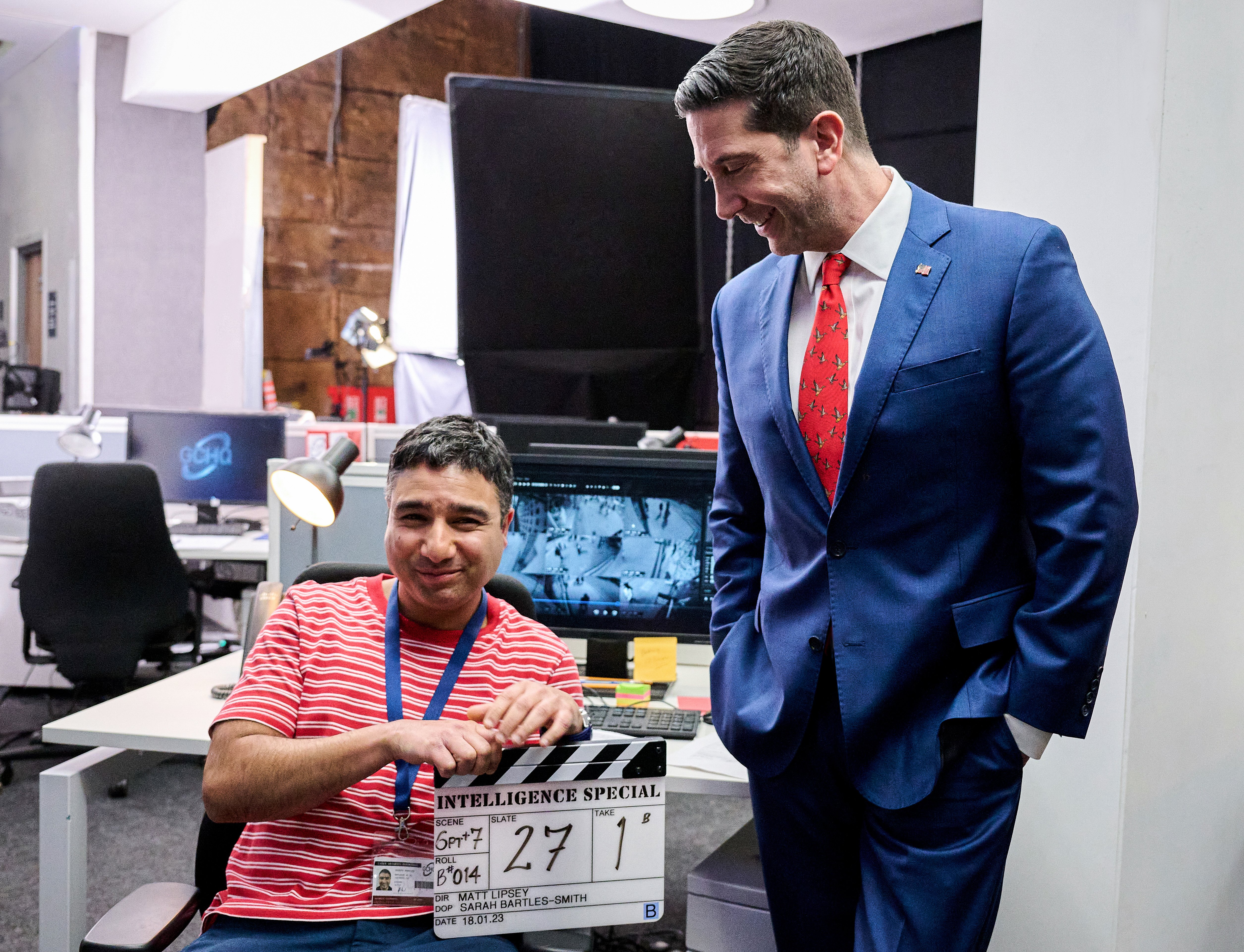 "I was desperate to work with her again, so when I knew there would be a guest lead in the show we offered it to her and when she came back and said yes I was simply over the moon."
Schwimmer also praised Mohammed and their chemistry on the show, which had started three years ago, prior to the coronavirus pandemic.
"I love working with Nick – he is not only one of the most talented people I've ever had the pleasure to work with, he's also probably the nicest," he said.
"He is such a sweet, generous and just lovely, lovely man. I hope everyone gets a chance to work with Nick Mohammed, he's truly the best."
Schwimmer said that he and Mohammed would continue to work on the show, and hoped to land further series or specials that could cover topical issues such as the rise of artificial intelligence.
"We'll just keep going because we really enjoy it," he said.
"So as long as Sky and the fans want to hear from us, we're up for it."
Intelligence: A Special Agent Special airs on Sky Comedy and Now on Saturday April 8.