Phoebe Waller-Bridge has said her scenes in the upcoming blockbuster Indiana Jones And The Dial Of Destiny feel as if they "really happened to her", as the filming is so life-like.
The Fleabag creator was speaking to fans as a new trailer for the adventure film was released, showing actor Harrison Ford reprising the title role as the whip-wielding archaeologist.
The clip shows Waller-Bridge as Helena Shaw, the goddaughter of Dr Henry Walton "Indiana" Jones Jr, drinking in a bar as she tries to drag the adventurer out of retirement to search for something discovered on a previous escapade by her father.
Danish actor Mads Mikkelsen, who stars as villain Jurgen Voller, talks about "trying to correct" Adolf Hitler's "mistakes" in the clip. The Nazis were the primary antagonists of 1981's Raiders Of The Lost Ark and 1989's Indiana Jones And The Last Crusade.
A previous trailer saw 80-year-old Ford riding a horse through New York City and onto the subway tracks and a younger, de-aged version of the actor, as well as high-speed car chases and shoot-outs.
The new film is a sequel to 2008's Indiana Jones And The Kingdom Of The Crystal Skull, which saw Shia LaBeouf play the eponymous character's son.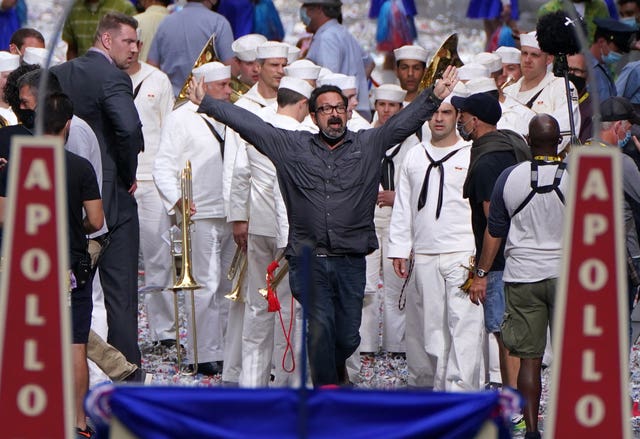 The 37-year-old actress said: "It's such an extraordinary thing, working on movies that have this scale, and it's such a gift to be able to experience that."
Waller-Bridge added: "There is something so beautiful about being able to feel like (you are) really … in that world when you're on that set, because sometimes they're 360 sets and … you're actually in a tomb and you just couldn't believe it.
"I feel like all that stuff really actually happened to me."
When asked about the speculation over whose daughter her character is from the previous films, she said: "Absolutely can't answer, you've got to wait and see. But it's a wonderful revelation."
Also appearing on stage was Mikkelsen, who said he plays a German scientist.
The 57-year-old Hannibal actor also said: "I think both Indy and Jurgen Voller are kind of lost in the past. Just look at the way they dress … but they also have dreams that have nothing to do with the present.
"(1969) is just a phase, you have to get over it, something better is out there. That's how my character sees it."
Director James Mangold, who was also confirmed as the director of an as-yet untitled Star Wars movie at the fan event, said he has done his "best" at the start of Indiana Jones And The Dial Of Destiny to channel Oscar-winning filmmaker Steven Spielberg, who directed the four previous films in the franchise.
Mangold, who has also directed superhero films The Wolverine and Logan and psychological drama Girl, Interrupted, also said: "(Steven's) been a huge influence on my work even before I stepped into a movie like this, so I tried to just stay inside my own voice."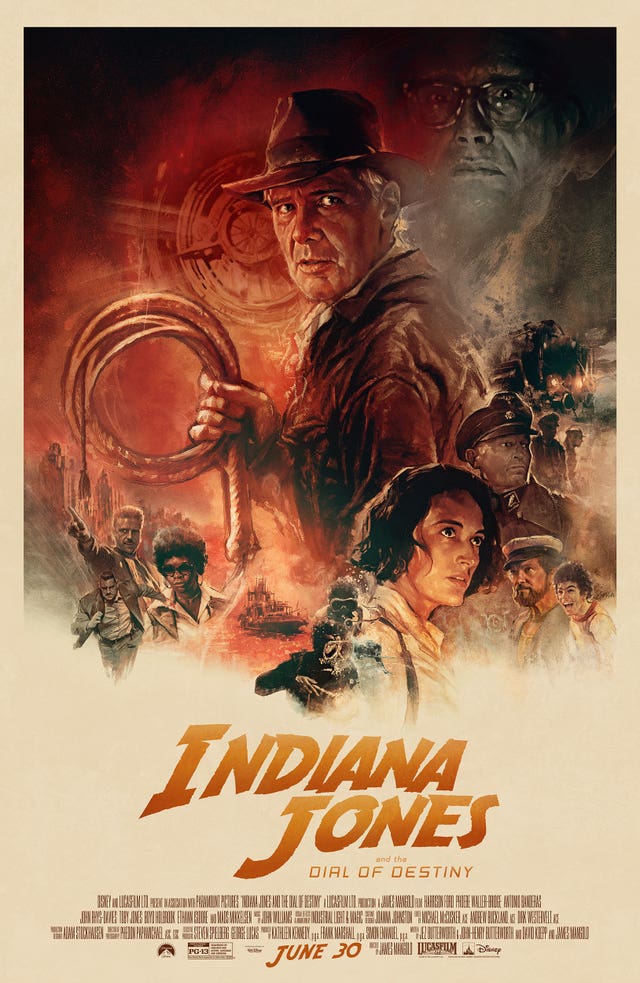 It also sees the return of John Rhys-Davies as Egyptian excavator and dedicated family man Sallah, who has starred in two of the previous films.
The film, which has been announced as Ford's final Indiana Jones adventure, premieres at the Cannes Film Festival on May 18 and opens in cinemas on June 30.