The current Eurovision champions will kick off celebrations in Liverpool as the city prepares to host this year's contest, it has been announced.
Kalush Orchestra, who won the 2022 competition on behalf of Ukraine, will headline the opening night of the Eurovision Village – which will be open for nine days in the run-up to the grand final on Saturday, May 13.
The UK came in second place to the Ukrainian entry last year, but was chosen to host this year's competition as the country continues to face the Russian invasion.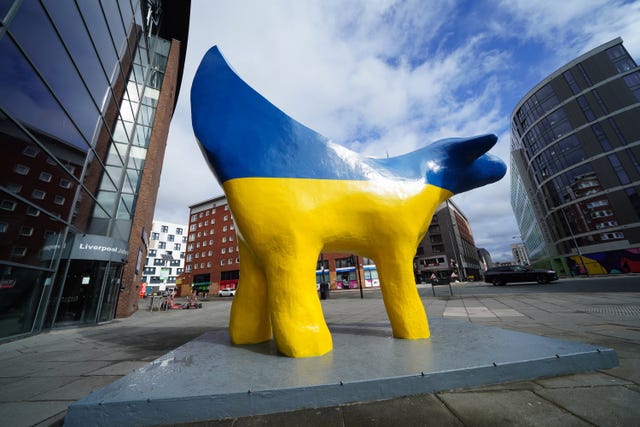 The band's lead singer Oleh Psiuk, said: "We have never been to Liverpool before and, you know, performing where the Beatles themselves started will be very inspiring.
"We believe that this year's organisers of Eurovision 2023 will be able to best convey the Ukrainian atmosphere in the design of the show in Liverpool."
Their performance will be followed by Welcome to Eurotopia – a collaboration between Liverpudlian and Ukrainian artists.
Fellow Eurovision winner Jamala, who represented Ukraine in 2016, will also perform in the village on Thursday, May 11, when she will be accompanied by the BBC Philharmonic for the world premiere of her album QIRIM, inspired by the folk songs of Crimea.
The village will include a Discover Ukraine area and have a range of European food and drink on offer.
On Saturday, May 6, it will screen the King's Coronation, continuing celebrations with a range of Eurovision acts and The Royalty Ball.
Performances during the week of the contest will include English National Opera does Eurovision and The National Lottery presents United by Music, as well as music from Ukrainian artists.
As excitement builds, EuroEve will be held the night before the contest with performances from Sophie Ellis-Bextor and Charlotte Church's Late Night Pop Dungeon.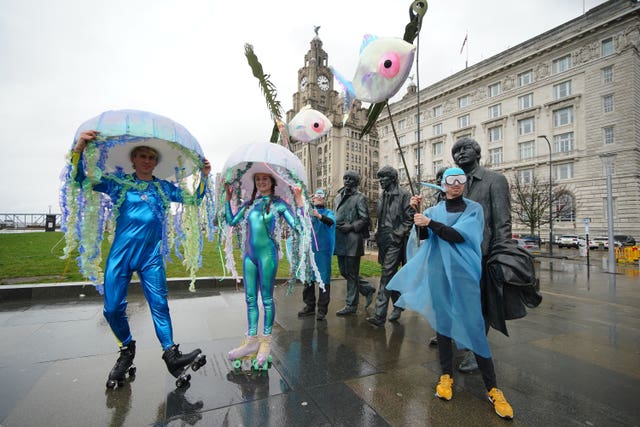 Their performances will come before what organisers promise will be the "biggest and best Eurovision viewing party on the planet".
Director of Culture Liverpool, Claire McColgan said: "From talking to previous host cities we know the official Eurovision Village is a key part of the Eurovision experience and, as with our whole host city offer, we wanted Liverpool's programme to go above and beyond what you would normally expect in a fan zone.
"Across nine days, there will a true celebration of music and unity, with household names, international acts and up-and-coming talent taking to the stage and performing – all against the stunning backdrop of our waterfront.
"Ukraine is of course the thread which runs through everything, and as well as acts on the stage it is really important for us to dedicate areas that are focused on all aspects of Ukrainian culture.
The first wave of tickets for the Grand Final Party on the Pier Head will go on sale on Friday.