Amanda Holden has said some people have "too much time on their hands" as she addressed the hundreds of complaints made to Ofcom about her outfits on Britain's Got Talent.
The radio presenter and judge, 52, said she did not want any complaints during the upcoming series given how her male co-stars also both wore revealing shirts.
The ITV talent show will return to screens for its 16th series on Saturday evening, with Bruno Tonioli stepping in as a new judge to join Holden, Simon Cowell and Alesha Dixon.
She said: "We are leaving the sequins to Bruno this year. My God. This is the thing that I have got the problem with. Everyone talks about my tits and these two have them out all the time.
"Your shirt is undone and he is stripping off. I am like, no Ofcom complaints about me this year please."
Former Strictly Come Dancing judge Tonioli voiced his support, saying: "Don't complain. If you have got it, flaunt it. You girls have it. Show it off.
"I don't understand this complaining. It is a beautiful woman. They are beautiful women. What is the problem?"
Holden replied: "It's nothing. It is people with too much time on their hands, Bruno."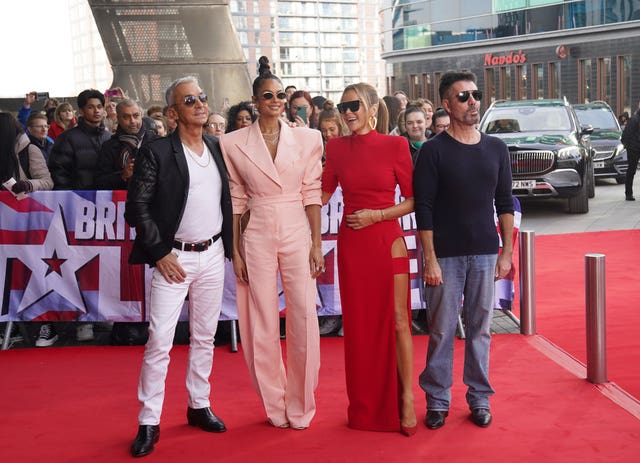 He added: "We did realise on day one that Bruno has never watched this show ever.
Cowell said the situation was like him judging Strictly Come Dancing, adding: "What do you do?
"It was hilarious. It was so funny."
Little Britain star David Walliams, who had been with the show since 2012, apologised last year for making "disrespectful comments" about auditioning contestants recorded during filming breaks in January 2020.
Britain's Got Talent will air on ITV1 and STV from Saturday April 15 at 8pm and Sunday April 16 at 7.45pm.