A former opera singer has organised a Mozart requiem to raise funds for a charity which provides medical professionals with the skills to work in hostile environments after being inspired by its "amazing" founder's work.
Fiona MacDonald, a trustee of the Wilfred Owen Association and founder of military charity Bravehound, alongside members of McOpera – a collective of musicians from the Scottish Opera Orchestra – are to hold the requiem at 6pm on April 30 at Glasgow Cathedral, with funds raised going towards the David Nott Foundation's work in Ukraine.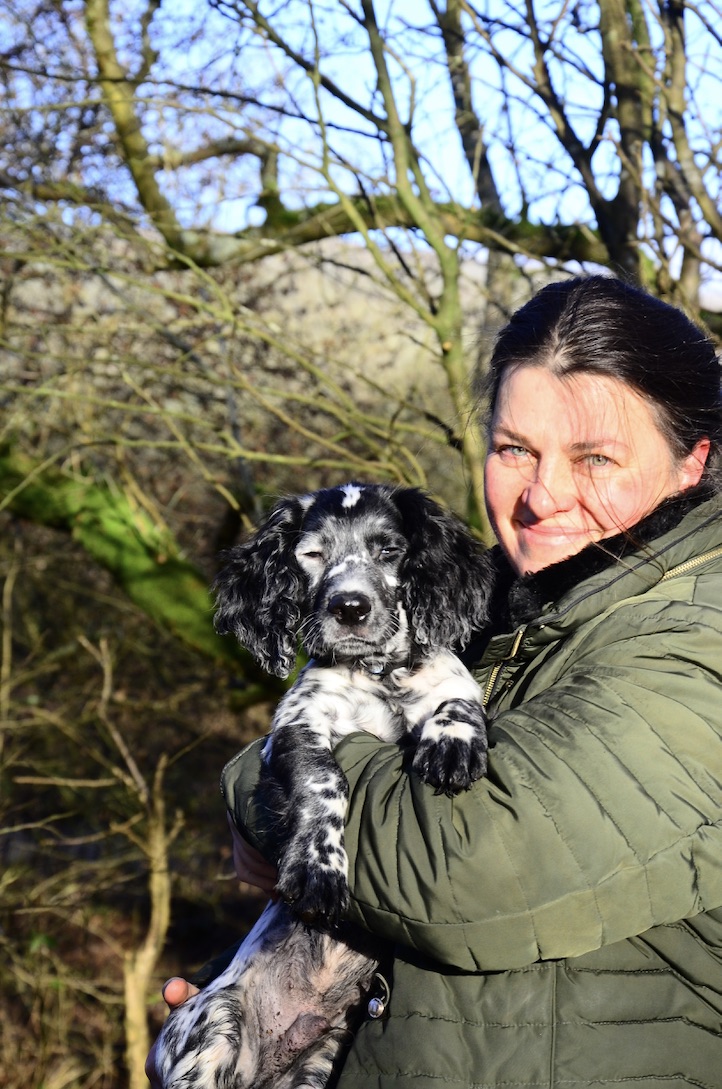 "If somebody's willing to literally risk their lives over and over again to train medics to save many lives, how could you not to do something to try and help," said the 59-year-old who is based just outside Glasgow.
"I'm really passionate about the David Nott Foundation because David Nott is such an amazing man."
Ms MacDonald's role at Bravehound, working with veterans dealing with post-traumatic stress disorder (PTSD), also helped her gauge the importance of the work of the foundation.
"(PTSD) affects people I work with on a daily basis, it means they quite often find relationships break down and can become quite isolated.
"That's why we provide them with dogs to provide them with 24-hour companionship and encourage them to get out and rejoin the community.
"And I can see that the effect the work he does is immense and inspired me to say, 'What can we do that will make the most impact?'"
The 30 performers are expected to have a rehearsal on the afternoon of the event and have been given permission to use Glasgow Cathedral "free of charge".
Ms MacDonald has encouraged people to attend the event in person, if possible, to listen to the "most beautiful music", or to donate online.
"Mozart died before completing his Requiem, leaving that task to others. It is some of the most beautiful music ever written," she added.
"I think whenever there are horrific things going on in the world… you think, if there is a God, then Mozart's probably the best evidence that there might be one as it just has a way of bringing people together."
Tenor soloist Jamie MacDougall – an internationally acclaimed singer – said that when he was approached, "I had no hesitation", as he was previously part of a Mozart concert organised by McOpera and Ms MacDonald last year, to raise funds for the Red Cross's Ukraine Crisis Appeal.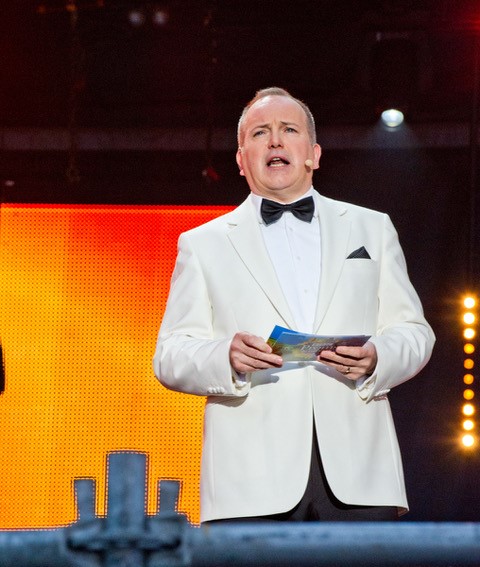 "When I was part of the concert last year, I had colleagues who had family caught up in what was happening in Ukraine.
"Tenor John Dadzak has family in Ukrainian – they are all musicians. The women managed to get out, but the men who were violinists and pianists were left behind because they stayed to help with the war effort.
"I couldn't imagine being in that situation and think, 'I'm just a singer, what can I do?', and doing this concert is the least we can do to keep conversations on the war very much alive."
He added that he hopes the requiem is watched and listened to by Ukrainians who have travelled from their country to escape the war, and now live in Scotland.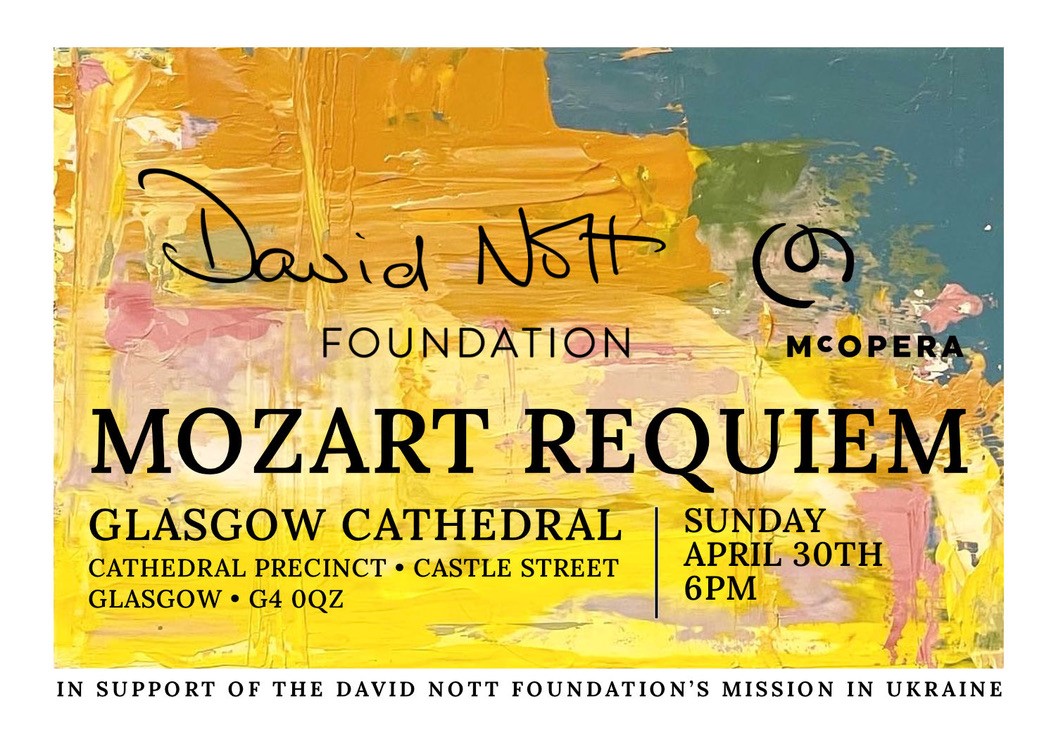 "There have been stories of some well-known Ukrainian musicians who have died on the front line and you think to yourself, we don't know how fortunate we are to be here, and there are people who have lost their lives that you would have never expected to have lost it.
"I just hope that we don't have to do this next year – that is my biggest hope – and that Ukraine will be united again and Russia will be defeated."
Elly Nott, co-founder and chief executive of the David Nott Foundation, said: "To each and every individual taking part in or attending this month's performance of the Mozart Requiem at Glasgow Cathedral, we are deeply grateful for your support.
"Since Russia's brutal invasion began, we have worked hard to support Ukraine's doctors and surgically trained over 200 surgeons and anaesthetists in life-saving surgical skills across the country.
"Every donation will help us train even more doctors to help their communities as the war continues to rage on. Thank you."
Tickets can be found at eventbrite.com/e/mozart-requiem-supporting-the-david-nott-foundations-mission-in-ukraine-tickets-561807038977