Hit show Derry Girls has been quoted on the final day of the conference marking the 25th anniversary of the Good Friday Agreement.
The head of the Northern Ireland Civil Service, Dr Jayne Brady, said she was joined by US President Joe Biden's special envoy to Northern Ireland, Joe Kennedy III, at a mural depicting the main characters of the TV series set in 1990s Londonderry last week.
Closing a speech at the final day of the Queen's University conference, Dr Brady said her visit to the mural brought back the words of character Erin Quinn.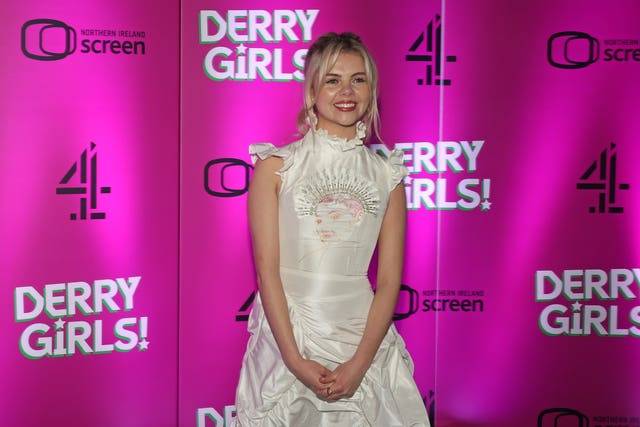 Dr Brady said it has been her "privilege" to work with Mr Kennedy and his team "to see first-hand his vision for our partnership".
Mr Kennedy's remit as envoy is focused on stimulating economic growth in Northern Ireland.
Last week, President Biden said hundreds of US investors were poised to invest but were cautious due to the lack of a powersharing executive at Stormont.
Dr Brady said: "The road to 2050 and beyond requires innovation on an unprecedented scale unlocking a unique opportunity to drive growth and inclusion.
"When we think of the next 25 years, our aim should be to create a place where everyone will have the best possible opportunities in life, and well-paid fulfilling employment, while transforming and decarbonising our economy."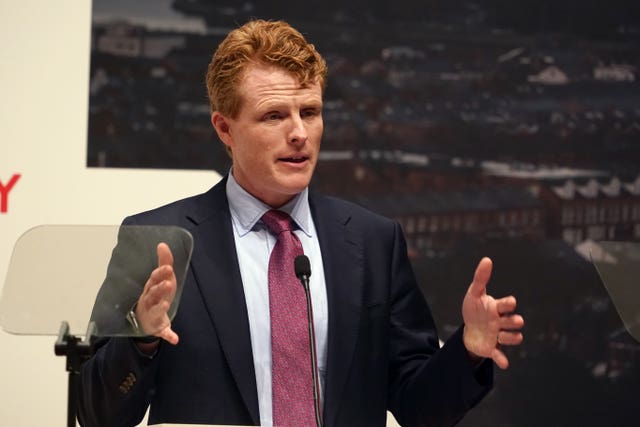 "But as President Biden said on his visit here last week – the simple truth is that peace and economic opportunity go together.
"And our next mission is to ensure that the benefits of the peace dividend are felt by everyone who lives here.
"Because the sad fact is that the legacy of our past still clings to us. We are struggling to deal with persistent societal problems, low-paid work, low economic productivity, and multi-generational poverty.
"Not all our communities have experienced the benefits of peace, and even after 25 years of peacebuilding and investment our job is not yet done," the head of Northern Ireland's Civil Service said.
"All of this means that when our economic and social resilience is tested by global challenges such as elevated inflation, of all the areas on these islands Northern Ireland is hit the hardest.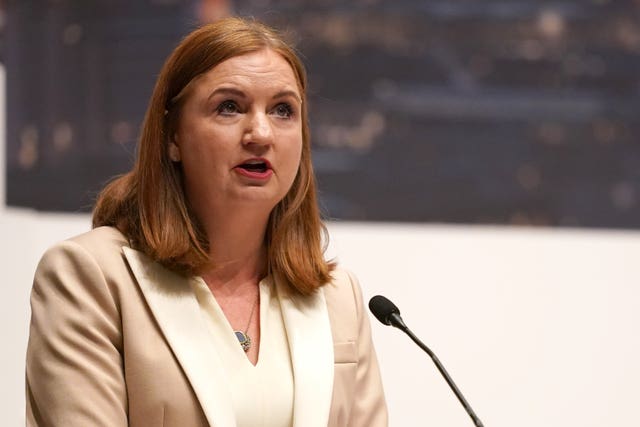 The Stormont institutions collapsed last year when the DUP withdrew support as part of its protest against the post-Brexit Northern Ireland Protocol.
Civil servants are controlling government departments after ministers left office at the end of October when a deadline to restore the executive passed.
Dr Brady said people who live and work in Northern Ireland have "an inbuilt resilience – a stoic resolve, as each crisis hits".
She said: "However, I would counsel that we should not stake the future dependent on our children's resilience.
"Rather we should build a society and economy resilient to the next crisis. And that means addressing the long-term structural weaknesses that have dogged us for decades.
"And as difficult and stubborn as these are, these are the problems that demand our focus.
"Now, more than ever, we must find out voice, claim our place in the world, and renew our commitment to working together to address the inequalities that persist."