Movie star Paul Rudd has been spotted in a pub in Wrexham ahead of a crunch match for the city's Hollywood-owned football club.
Images shared on social media showed the Ant-Man star drinking beer and singing songs with Wrexham AFC fans at the Turf next to the town's Racecourse Ground before the club's pivotal National League game against Boreham Wood on Saturday afternoon.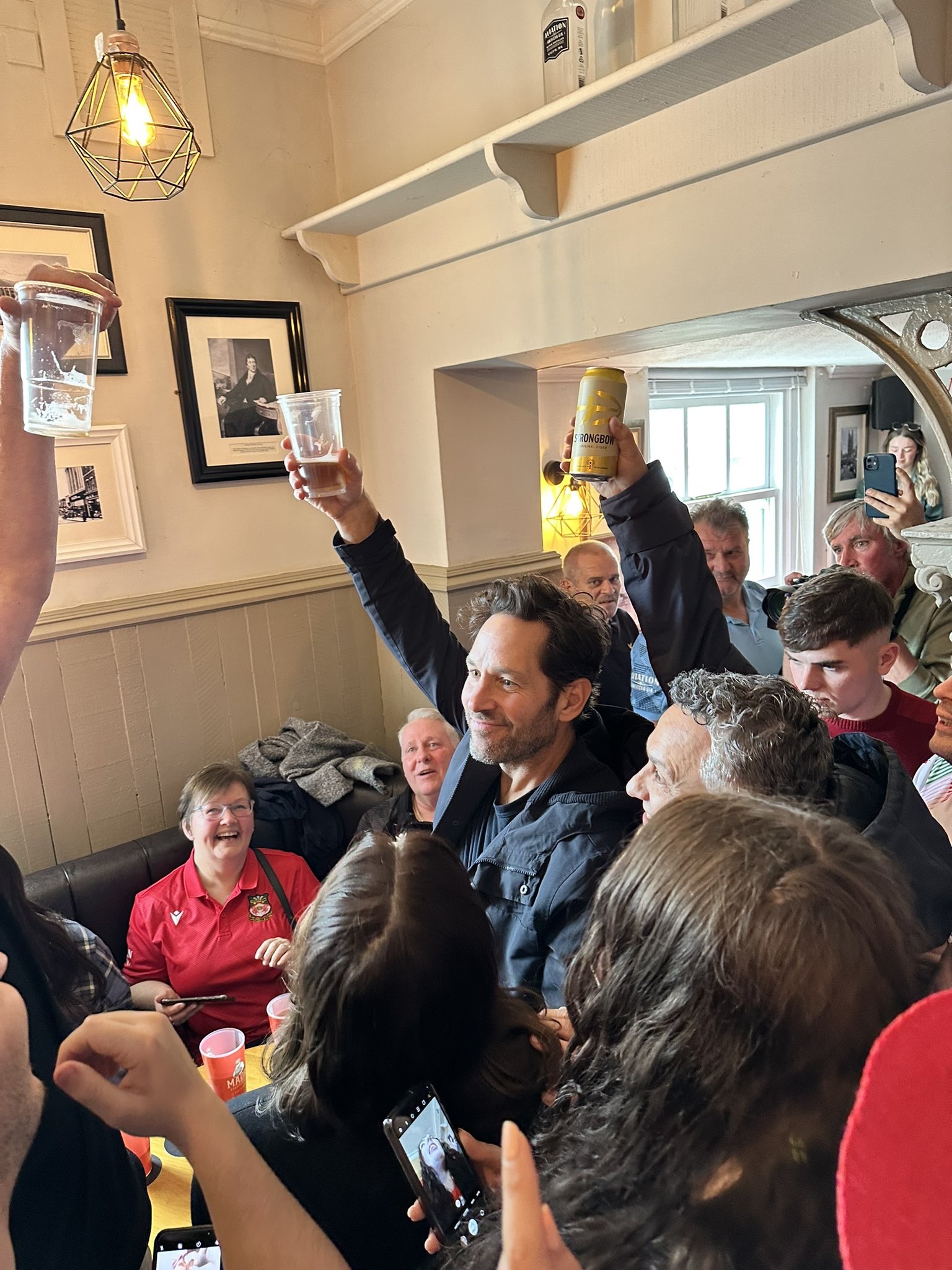 Paul Novielli, a fan from Kentucky in the US on his fourth trip to Wrexham, took a selfie with Rudd and Sandy, a fan from Canada, at the Turf and described the actor as "super nice".
"(I) just said hi, can you take a picture he said yea… I asked if he's having a good time and he said 'amazing'," the 37-year-old told the PA news agency.
Mr Novielli, who runs a podcast called Up The Town dedicated to Wrexham AFC, said Rudd joined in with songs including Super Paul Mullin and Allez Allez Allez at the pub as he shared drinks with fans.
"He sat with (the owner) Wayne (Jones) from the Turf for a bit and did some sing songs," Mr Novielle added.
"(He) engaged with a lot of people, took pictures – he was super nice."