Schools across Liverpool and its surrounding areas have been provided with funding to celebrate Eurovision.
EuroGrant funding of up to £2,000 has been given to 27 schools to host events that celebrate the song contest, the city's relationship with Ukraine, and its European heritage.
Schools from across Liverpool, Wirral, Sefton, Halton, St Helens and Knowsley to apply for grants were invited by Spirit of 2012, Liverpool City Council's Culture Liverpool team, to apply for the grants.
Among the successful schools is Our Lady of Compassion Catholic Primary School in Formby.
Each class will represent a country taking part in this year's contest, and will be responsible for making local cuisine from their country which will be shared at a European street food market.
The school will also perform "We all live in a blue and yellow submarine", in a tribute to Ukraine.
Pupils at St Charles' Catholic Primary School in Liverpool will create music videos.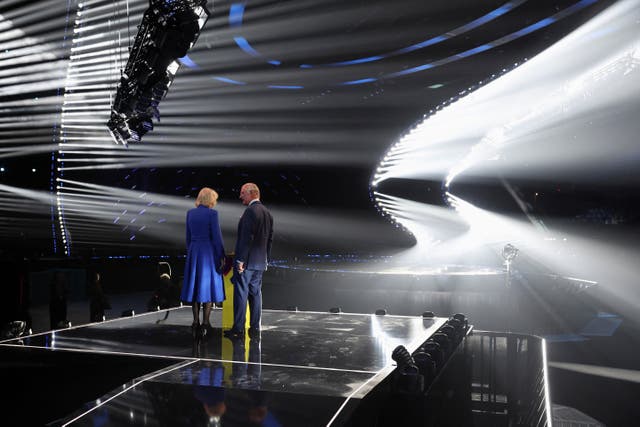 "We are delighted to have received EuroGrant funding to realise our ideas," she said.
"We want children to understand the significance of such a weird and wonderful event being held in our city and appreciate that this truly is a once-in-a-lifetime experience.
"The opportunity to celebrate a contest that is based on individuality and celebrating diversity will be incredible for our pupils."
Claire McColgan CBE, director of Culture Liverpool, said that schools across the region have creativity in "abundance".
"If there's one thing we know the schools across Liverpool City Region have in abundance, it's creativity and we weren't disappointed with their applications for EuroGrant," she said.
"The successful projects provide an opportunity for children to learn about different cultures though music, fashion, food, dance, drama, visual art, filmmaking and much more.
"Young people from nurseries to secondary schools will not only have a chance to be part of this once-in-a-lifetime celebration which will see their hometown host the Eurovision Song Contest on behalf of Ukraine, but they'll also pick up some new skills along the way."