Eurovision will be a "godsend" for music and tourism organisations in Liverpool which are preparing to showcase themselves to the world.
Tens of thousands of fans are expected in Merseyside over the next week as the city hosts the song contest, which culminates in the final on Saturday May 13.
Kevin McManus, head of Unesco City of Music at Culture Liverpool, said: "The Beatles were about Liverpool, they couldn't have come from anywhere but Liverpool, but actually it's a mistake to just focus on The Beatles because we've got such a rich music tradition.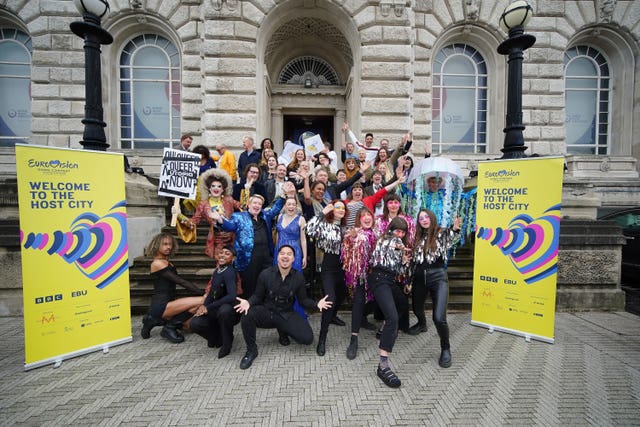 He said the city hoped to maximise on marketing itself as a music destination after the contest, with a campaign, website and work with the music industry planned.
"Everywhere you go in Liverpool there's music, from the Philharmonic through to our electronic music clubs, through to great venues with guitar bands, it's everywhere," he said.
"Obviously there's a Eurovision theme over the next couple of weeks but around that we are showcasing what goes on in the city every week of the year."
He said: "I think the whole music economy will benefit from Eurovision, the whole music tourism economy, the whole hospitality industry and night-time economy is going to benefit from it.
"For organisations like British Music Experience, which is a charitable trust, it's a godsend."
He said being chosen to host the competition as businesses were beginning to recover from losses caused by the Covid pandemic was an "absolute boon".
He added: "I think, moving forward, there's the immediate impact, which is huge, but I think the impact over the next two or three years in hospitality and music in the city, and tourism, will be absolutely immense."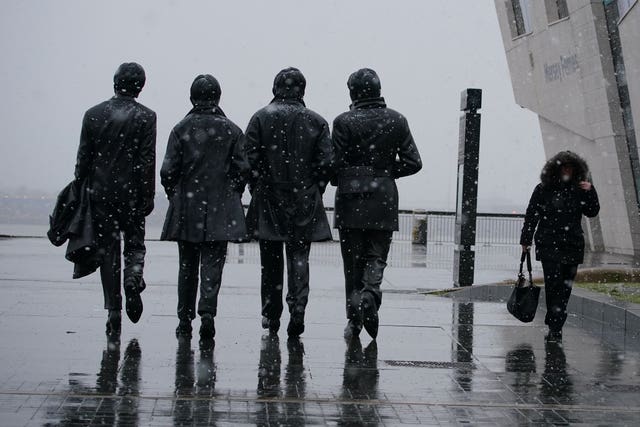 She said: "Showcasing what we can do here in Liverpool on behalf of Ukraine is really important.
"We are expecting 100,000 visitors but it's also 160 million viewers worldwide, so it will showcase the city and the city region and hopefully, in the future, people will decide to come to Liverpool and visit us."
At The Beatles Story, local acts are performing daily in the fortnight leading up to the Eurovision final as part of events run in collaboration with music venue the Jacaranda, where The Beatles played in their early days.
Ms Chadwick added: "Music is what we're all about. We are Unesco World City of Music, it couldn't have been in any better city, in my opinion, we were the right choice and I think for artists in the city it's really important."
She said she could feel the "buzz building" and was expecting the day of the final to be on a par with other key events in the city.
She added: "The final's going to be like a Liverpool Football Club final!"