US singer Katy Perry appeared to lose her footing as she departed the King and Queen's coronation service.
The pop star, who was wearing a bespoke lilac skirt suit by Vivienne Westwood, was supported by other guests from the ceremony after she nearly took a tumble on her way out of the service which took place at Westminster Abbey on Saturday.
Perry, who is an ambassador for The British Asian Trust, a charity founded by the King when he was prince of Wales, will also perform at Sunday's Coronation Concert at Windsor Castle.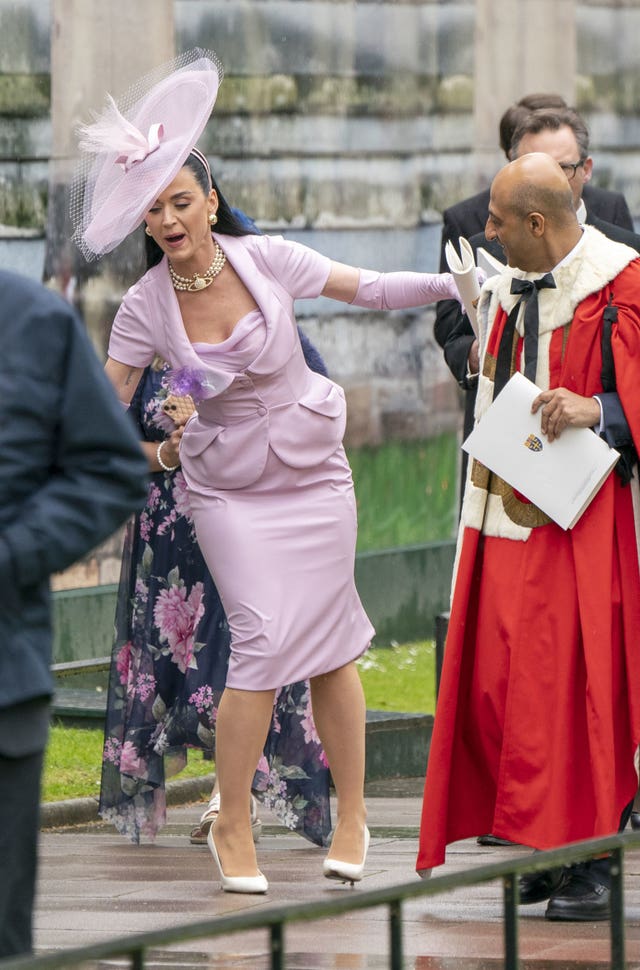 Australian musician Nick Cave, British Vogue's editor-in-chief Edward Enninful, BBC director-general Tim Davie, actress Dame Joanna Lumley, TV host Jay Blades and singer Lionel Richie, who is also on the bill for the coronation concert, were also on the guest list.
Dame Joanna described the coronation as an "extraordinary" occasion during an interview with Sky News after the service.
"It was just an extraordinary feeling, first of all it was a bit like a cocktail party because you seem to know everybody who's coming in," she said.
"The music's playing, it's adorable, we're looking around.
"Then gradually it begins closing in, and it's a bit more formal, then suddenly it's like we've stepped over the threshold into a mediaeval ceremony, something so extraordinary and uplifting, very religious, it was extraordinary."
TV duo McPartlin and Donnelly attended the ceremony in their capacity as goodwill ambassadors for the Prince's Trust, a role they took up in 2021 after two decades working with the charity.
Before the service, McPartlin told Good Morning Britain that the Prince's Trust is the "best legacy" for the King to leave.
"He started the Prince's Trust with his Navy pension back in 1976 and since then, the Prince's Trust has grown every year and it's now worldwide," he said.
"We're just very proud to be part of it and we can see now first-hand how it does help young people in this country and around the world."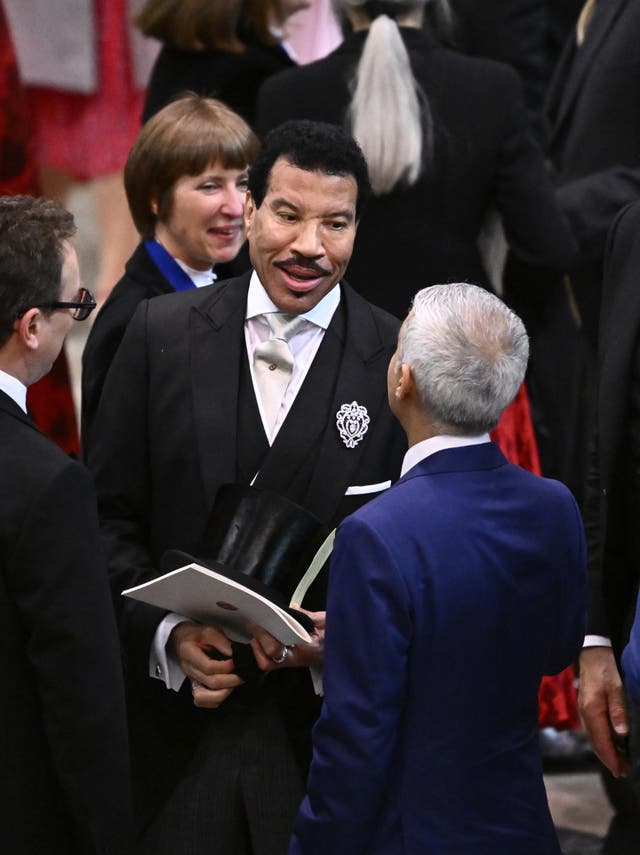 As the pair grinned and said hello to members of the congregation in the North Transept, they were welcomed with impromptu cheers.
Best known for fronting shows including Saturday Night Takeaway, I'm A Celebrity… Get Me Out Of Here! and Britain's Got Talent, Ant and Dec have hosted the Prince's Trust Awards 10 times and recently collaborated with the charity on a course to make the media industry more accessible.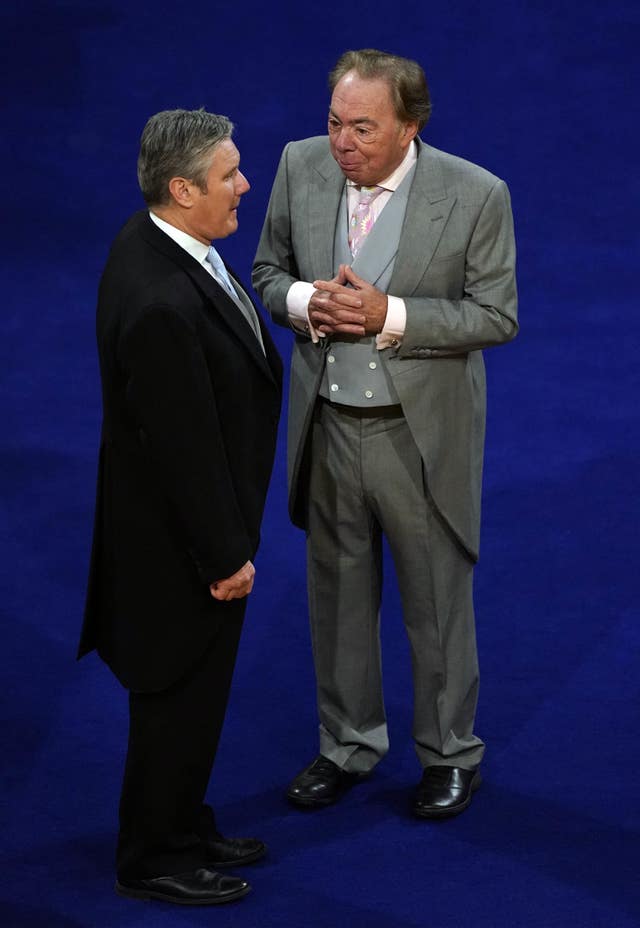 Australian singer Cave was also spotted in conversation with former Archbishop of Canterbury Rowan Williams as they arrived at the abbey.
As part of the BBC's centenary celebrations last year, Charles visited Blades for a special episode of The Repair Shop where his bracket clock and a piece made for Queen Victoria's diamond jubilee by British ceramics maker Wemyss Ware were fixed.
Spice Girl Melanie Brown also spoke to ITV outside the abbey, recounting the girl group's famous encounter with Charles in 1997.
She said: "I think because we were all so excited on the day we all just kind of freaked out a bit, and broke protocol, and I gave him a kiss and then Geri gave him a kiss and pinched his bum… we were just overwhelmed with excitedness.
"I don't think I'd do that again though… we were all just too excited."
Singer-songwriter Joan Armatrading, who received a CBE for services to music, charity and equal rights in the late Queen's 2020 birthday honours, and magician Dynamo, real name Steven Frayne, were also pictured seated in the abbey.
Heads of state and kings and queens from across the globe, everyday heroes and family and friends of the royal couple are also on the guest list.