The Prince of Wales has paid a touching public tribute to his father the King at the coronation concert, saying: "Pa, we are all so proud of you."
Heir to throne William also made a sweet reference to his late grandmother Queen Elizabeth II after taking to the stage, adding: "I know she's up there, fondly keeping an eye on us."
The prince delivered his speech in front of a crowd of 20,000 revellers at the star-studded Windsor Castle gala where the royal family gathered en masse to watch singers such as Katy Perry and Lionel Richie.
He praised the King's decades of service, his campaigning on green issues, Prince's Trust charity and celebration of diversity and support for people of all backgrounds, communities and faiths.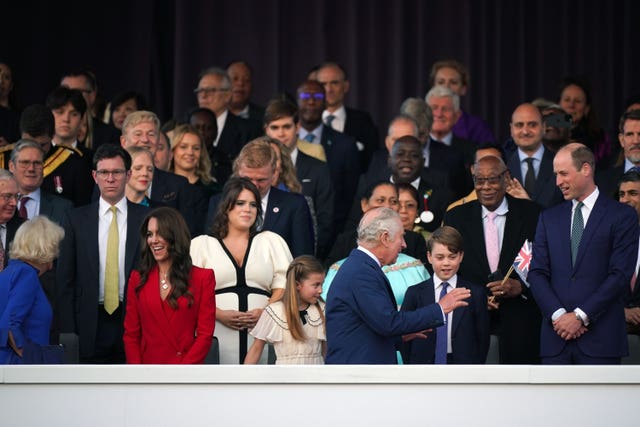 By publicly calling Charles "Pa" and expressing the royal family's pride in him, he echoed the speeches his father gave at the late Queen's successive Jubilee concerts, when he referred to her as "Mummy".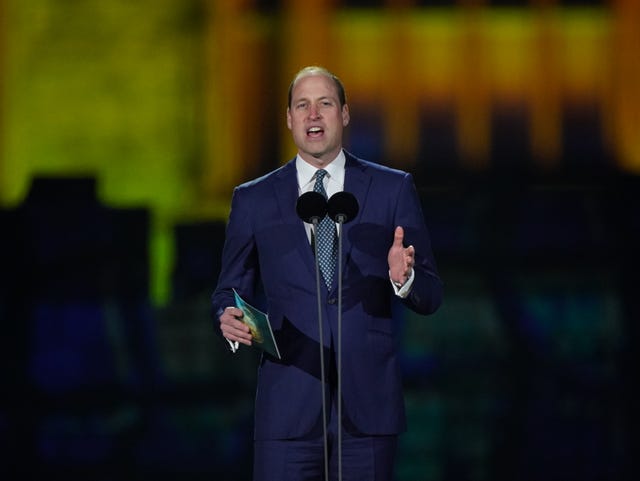 On Saturday, William was the only member of the royal family tasked with paying homage to the King during the ancient coronation ceremony, as he knelt before his father, touched his crown, kissed him on the cheek and vowed to be his "liege man of life and limb".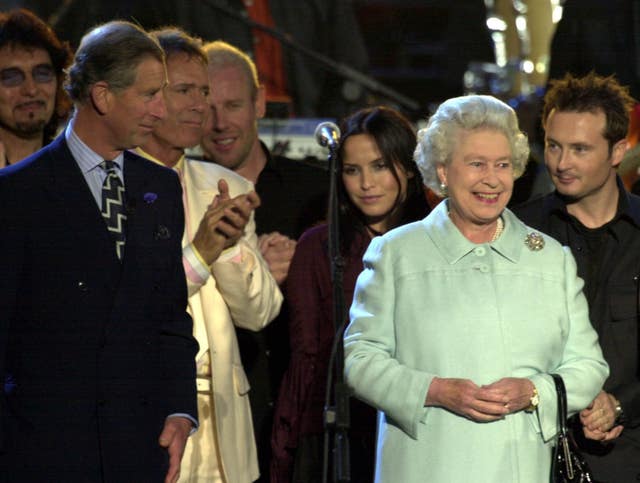 But he made no other direct mention of his stepmother the Queen.
Camilla was anointed and crowned with Charles in Westminster Abbey.
"I want to say a few words about my father, and why I believe this weekend is so important.
"But don't worry, unlike Lionel, I won't go on all night long."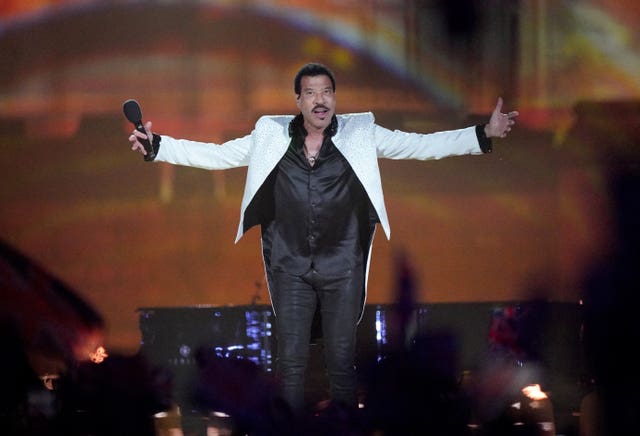 "And I know she's up there, fondly keeping an eye on us. And she would be a very proud mother.
"For all that celebrations are magnificent, at the heart of the pageantry is a simple message. Service."
"It was a pledge to continue to serve," William said.
"Because for over 50 years, in every corner of the UK, across the Commonwealth and around the world, he has dedicated himself to serve others, both current and future generations, and those whose memory must not be neglected."
He praised the King's take on the natural world, saying: "He warned us of the risks to our planet's health long before it was an everyday issue."
William continued: "Perhaps most importantly of all, my father has always understood that people of all faiths, all backgrounds, and all communities, deserve to be celebrated and supported."
While William highlighted Charles's support of diversity, the Duke of Sussex claimed in his Netflix documentary at the start of the year that there was a "huge level of unconscious bias" in the royal family.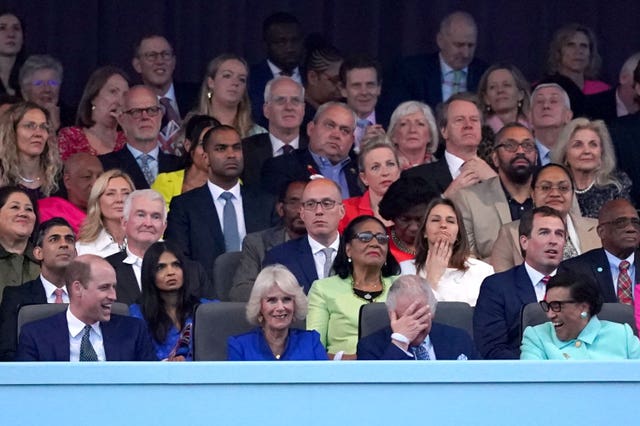 Meghan, the first mixed race person to marry a senior royal for centuries, told Oprah that an unnamed royal expressed concerns with Harry about how dark their son's skin might be before he was born.
More than 20 members of the royal family watched from the royal box as William delivered his speech.
Harry and Meghan were thousands of miles away in the US.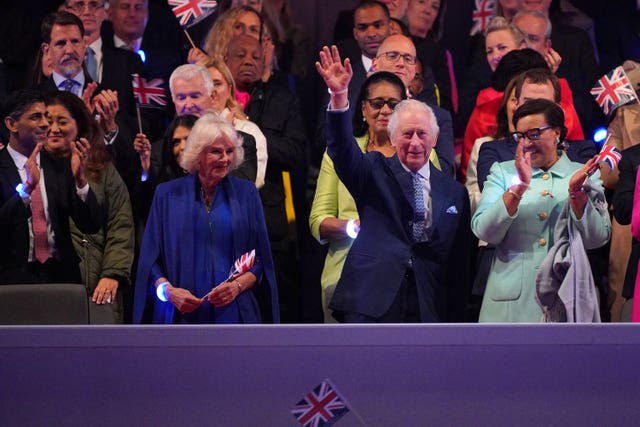 In his final comments, William told Charles: "Pa, we are all so proud of you.
"I also want to express my pride and gratitude for the millions of people who serve, in the forces, in classrooms, hospital wards and local communities.
"I wish I could mention you all. Your service inspires us. And tonight we celebrate you too.
"I commit myself to serve you all. King, country and Commonwealth. God save the King!"