Greek Eurovision entrant Victor Vernicos has hailed British music stars Ed Sheeran and Lewis Capaldi as personal inspirations to him.
The singer, who aged 16 is the youngest act to ever represent his country at the contest, will compete in the second semi-final on Thursday in a bid to reach Saturday's grand final.
His slow-burning pop song, What They Say, was written when he was 13 and tackles the anxiety he experienced when faced with the choice of committing to a career and life in music.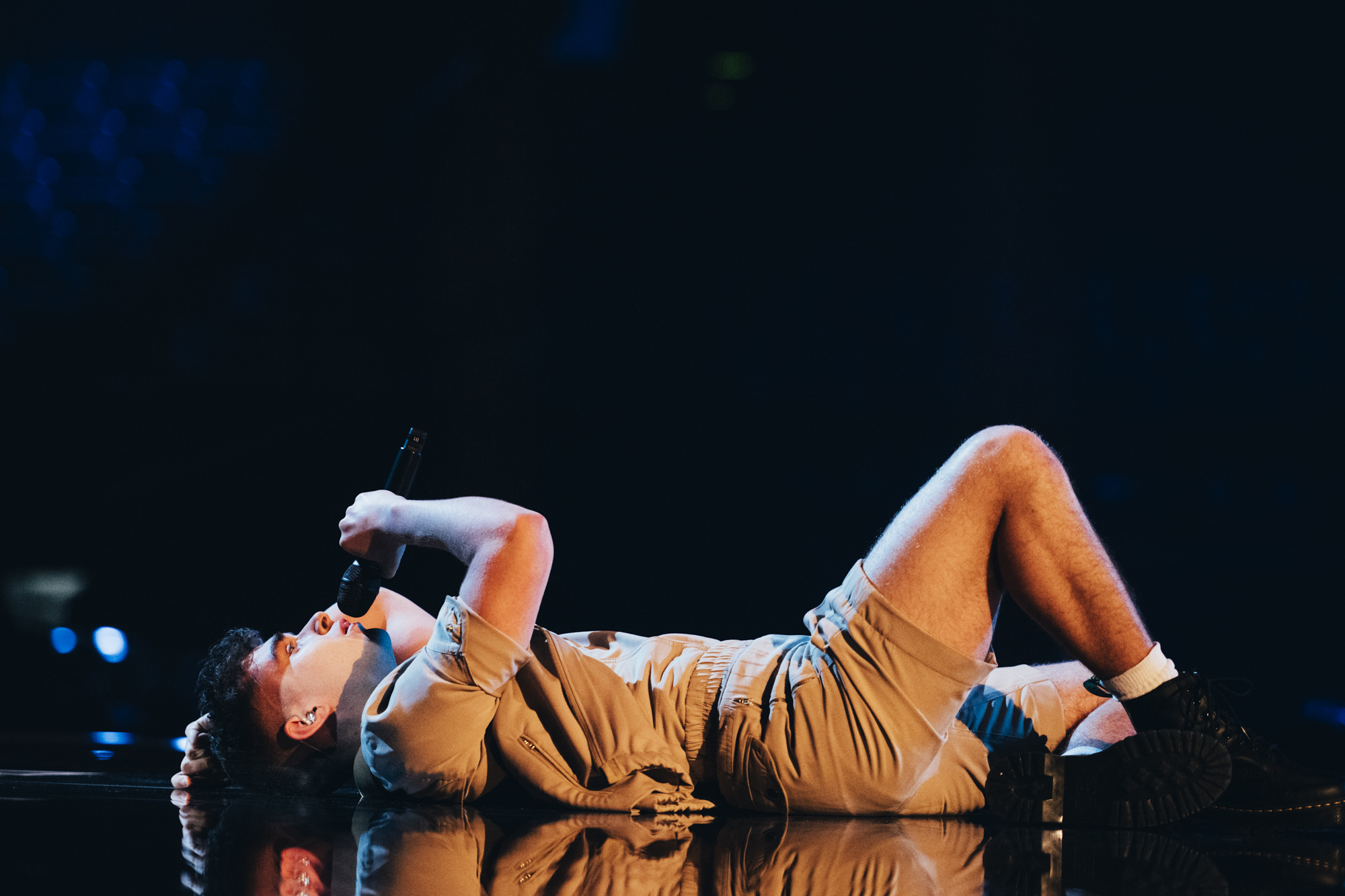 "Then I can go for people like James Bay, I can go for people like Amber Run.
"There are loads of artists big and small who truly inspire me. Lewis Capaldi is a recent one. I love his music videos, they are very funny."
Vernicos, who has a Greek mother who plays the piano and a Danish father who plays the trumpet, said the responsibility of being Greece's youngest contestant "gives me strength".
"Only when you don't have support from your own country is when it gets a little bit down," he added.
"You want to feel that energy of your country to bring it forward."
"There are overwhelmingly good comments at the moment, and I am so happy about it.
"You really want your own country to support you because that is what you are doing it for. I am doing it for Greece, and I am doing it for everybody there."
What They Say ends with an emotive climax which Vernicos describes as a "release".
Looking forwards to his semi-final performance, he added: "At the end of the song and from the start of the song, how it builds itself. It is emotional, it is expressive, and then a big release happens in the end.
"It is now two years since I wrote this song… I think this is finally going to be that moment where I just lay it out on the table."
The Eurovision semi-finals will be broadcast on BBC One on Tuesday and Thursday, with the grand final taking place on Saturday from 8pm.