The UK's Mae Muller and Tvorchi from Ukraine offered a sneak peek at their Eurovision Song Contest performances during rehearsals.
Friends, family and media sat in on the run-throughs, conducted behind closed doors, at the M&S Bank Arena in Liverpool on Wednesday.
Muller delivered a rendition of her track, I Wrote A Song, from atop a raised platform wearing a slim, black outfit, flanked by four dancers in sheer, pink tops.
The stage flashed up in pastel colours as the 25-year-old surprised the audience with a rapped section.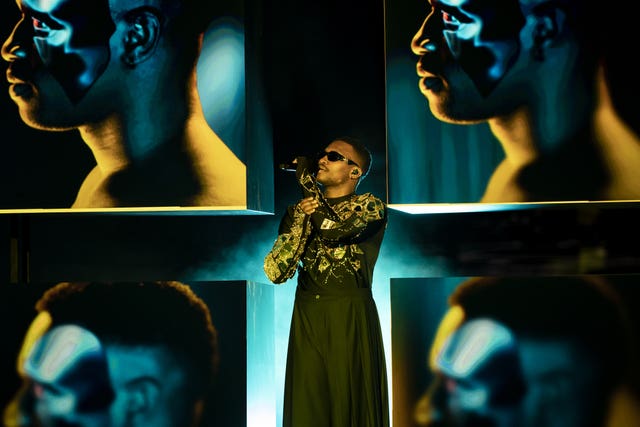 They were joined on stage by an illuminated cube structure and two dancers wearing glittering visors as towering metal men with glowing hearts appeared on the big screens behind them.
There was also a performance from Spain's entrant Blanca Paloma, who received a standing ovation from some in the audience.
Dry ice flooded the stage as she delivered vocal gymnastics over a flamenco beat while surrounded by dancers in crimson robes.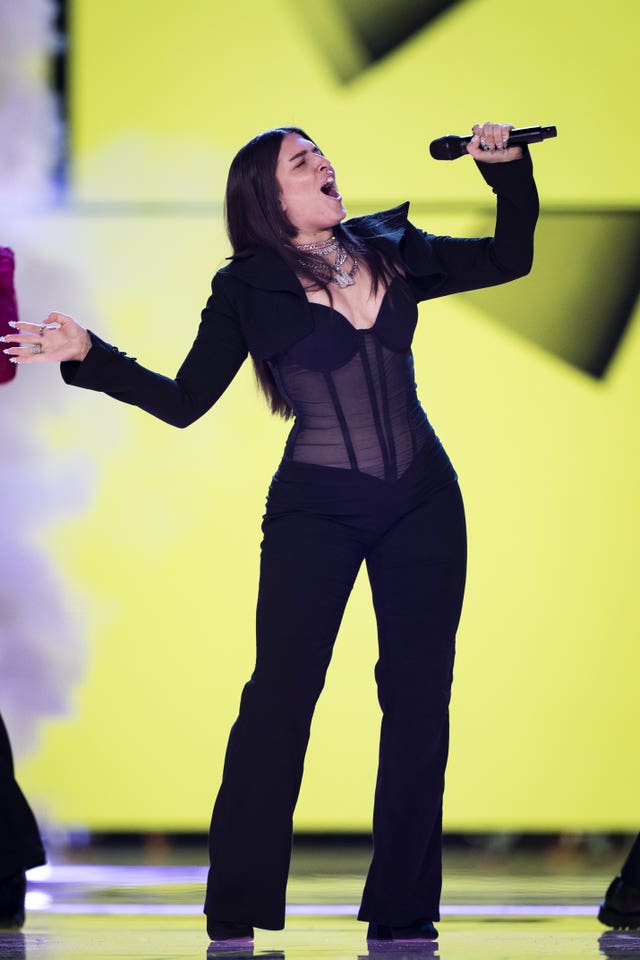 There was also a rehearsal for the second semi-final, which will take place on Thursday evening, with the three hosts cracking jokes as they ran through their lines.
The rehearsal offered the production team a further opportunity to practice their quick transitions between each act, sometimes lasting around only a minute.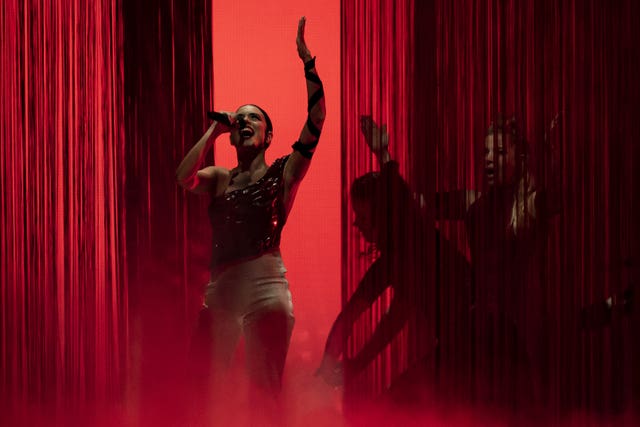 Referencing Ukraine, he described the UK as the "bittersweet caretakers of our guests of honour".
Thursday's semi-final is generally considered to feature the weaker selection of contenders this year, though a number of fan favourites still took to the stage during the rehearsal.
Andrew Lambrou from Cyprus made effective use of the big screens during his rendition of Break A Broken Heart, with powerful streams of water washing over the arena.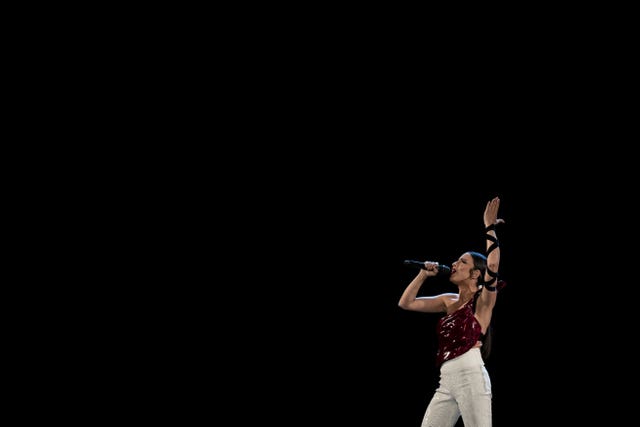 The slick performance featured pyrotechnics before dancers pulled off her dress to reveal a risque, sparkly outfit in which she performed an energetic dance routine.
The first Eurovision semi-final saw 2.3 million viewers tune in on average, based on overnight figures released by the BBC.
Between 8pm and 10.10pm, the international competition was broadcast on BBC One with a 3.4 million peak audience.
The second Eurovision semi-final will be broadcast from 8pm on BBC One on Thursday, with the grand final taking place on Saturday from 8pm.