Holly Willoughby and Phillip Schofield appeared on ITV's This Morning together amid reports of a rift between the pair.
The duo put on a united front as they appeared side by side on Monday and made no reference to stories in the press about their relationship.
The show opened with Disney composer Alan Menken playing a medley on a piano.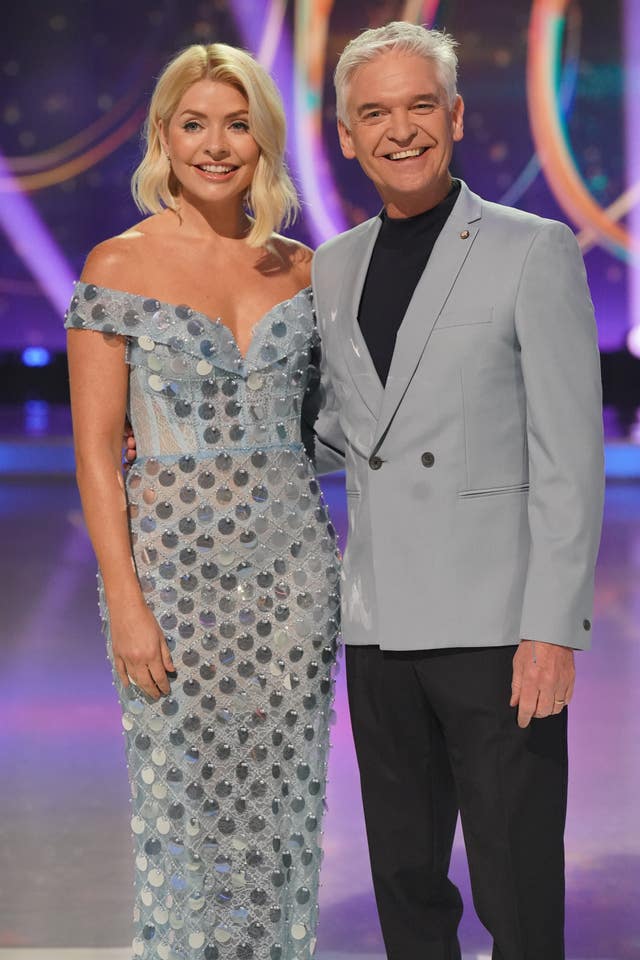 Schofield, 61, added: "What a way to start your Monday this morning."
Turning to Willoughby, he said: "That is right up our street."
His co-star agreed: "Right up my street. It's just a little taste of what we've got coming up later ahead of the release of The Little Mermaid.
"Award-winning Disney composer Alan Menken will be performing a medley of some of his best known songs and I'm going to try really hard not to sing along.
"You might have to gag me."
Schofield joked: "This could be your audition. This could be your big moment."
The pair continued to joke with each other throughout the show, including when they took part in a core exercise routine with a celebrity fitness instructor.
After they completed a series of abdominal workouts, Schofield asked while laughing: "Is this the first thing we've done from the floor?"
Willoughby replied: "I think it might be. If you're just tuning in now you'll be thinking 'What has happened?'"
Last week, Schofield hailed Willoughby as his "rock" in a statement to The Sun following reports the pair's relationship has come under strain.
He said: "As I have said before, Holly is my rock. We're the best of friends – as always, she is an incredible support on screen, behind the scenes and on the phone.
"Holly has always been there for me, through thick and thin. And I've been there for her. The last few weeks haven't been easy for either of us."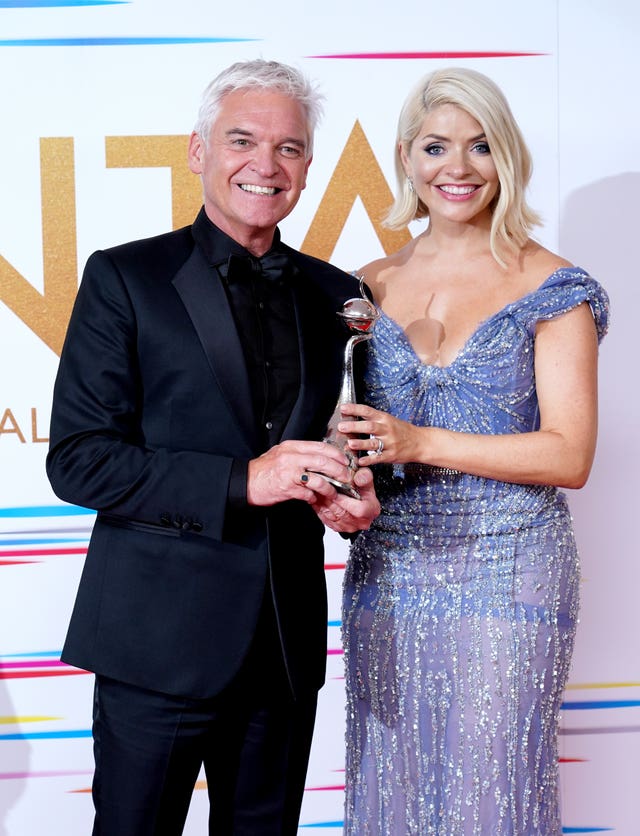 Willoughby also recently took time off from the ITV morning programme due to shingles.
The TV duo have presented the show together since 2009 and also co-host ITV's Dancing On Ice.
Last September, the pair faced a backlash over claims they skipped the queue for the Queen's lying in state.
Following an online outcry, the chief executive of ITV said Schofield and Willoughby had been "misrepresented" over the issue and stressed they had been attending as members of the media to film a segment for This Morning.
Over the years they have been open about their close friendship including sharing pictures on social media of them while on joint holidays with their families.