Harrison Ford said he was "deeply moved and humbled" as he received an honorary Palme d'Or at the Cannes Film Festival.
The veteran US actor, 80, was presented with the accolade on Thursday ahead of the world debut screening of his new film Indiana Jones And The Dial Of Destiny.
The film sees Ford return as the globe-trotting archaeologist more than 40 years after his first stint in Raiders Of The Lost Ark in 1981.
Ahead of the screening, audiences saw a highlight reel of the actor's career before he took to the stage to present the film.
Becoming emotional, he said: "They say when you're about to die you see your life flash before your eyes. And I just saw my life flash before my eyes.
"A great part of my life but not all of my life.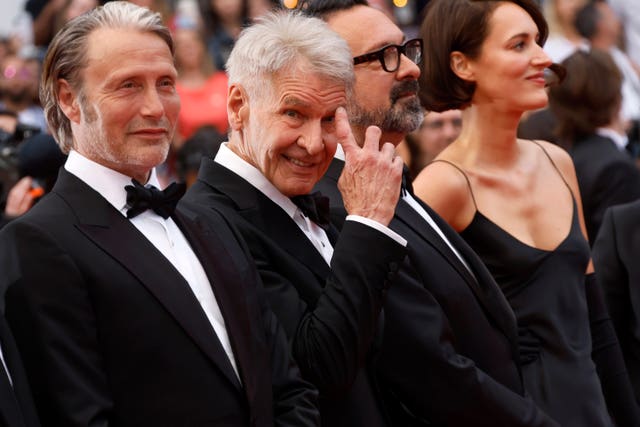 Addressing the audience directly, he continued: "And I love you too.
"You've given my life purpose and meaning and I'm grateful for that. So grateful to have the opportunity to work with others like … Phoebe (Waller-Bridge) and Mads (Mikkelsen).
"I am deeply moved by this honour, and humbled – but I got a movie you gotta see. So let me get out of the way."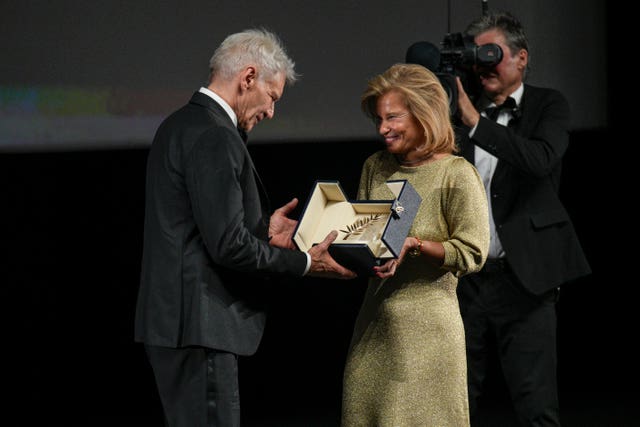 The latter film, starring Shia LaBeouf, also had its world premiere in Cannes in 2008.
The 2023 Cannes Film Festival has already seen appearances from other major Hollywood stars including Ethan Hawke, Johnny Depp and Dame Helen Mirren.
On Tuesday, the festival's opening day, Michael Douglas was also presented with an honorary Palme d'Or – he too became emotional on stage.