Theresa May has faced calls from six opposition leaders to announce a Hillsborough-style inquiry into the contaminated blood scandal.
A joint letter said the probe should look into allegations of a cover-up and claims that patients were not told of the risks, even after the dangers became clear.
The letter is signed by Labour leader Jeremy Corbyn and, significantly, the DUP's leader at Westminster Nigel Dodds – whose MPs the Prime Minister relies on to prop up her minority government.
Mrs May has promised that health ministers "will look at any new evidence that is brought forward" on the scandal, in which haemophiliacs and others were infected with hepatitis C and HIV from blood products during the 1970s and 1980s.
The joint letter to Mrs May – also signed by Ian Blackford, the leader of the SNP group in the Commons, Lib Dem leader Tim Farron, Plaid Cymru's Westminster leader Liz Saville Roberts and Green co-leader Caroline Lucas – called for the establishment of an inquiry with the power to compel all those involved in the scandal to participate.
The leaders said: "We believe those affected have a right to know what went wrong; and why. Whenever public disasters of this kind take place, Government has a fundamental duty to support those affected in getting the answers they need; to disclose everything they know; and to ensure that officials are called to account for their actions.
"We regret that for many decades, the victims of the contaminated blood scandal have been denied this right."
They added: "Amongst many other considerations, it is alleged that victims' medical details were tampered with to hide the cause of their infections; that documents relating to the scandal were destroyed by Department of Health officials as part of a cover-up; and that patients were not told of the risks, with contaminated products not removed from the blood supply, once the dangers became known."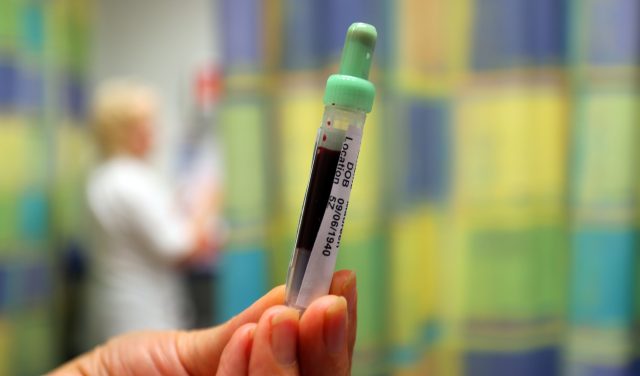 At least 2,400 people are thought to have died as a result of receiving contaminated blood products.
The UK imported supplies of the clotting agent Factor VIII from the US, some of which turned out to be infected – and much of the plasma used to make the product came from donors like prison inmates in the US, who sold their blood.
The joint letter calls for the inquiry to "investigate the role of profit-making American firms in supplying blood factor concentrates to people with haemophilia".
Liz Carroll, chief executive of The Haemophilia Society, said: "For decades, people with bleeding disorders and their families have sought the truth. Instead, they were told by the Government that no mistakes were made, while it repeatedly refused to acknowledge evidence of negligence and a subsequent cover up."