Cladding samples from 22 tower blocks have failed the latest fire safety tests launched in the wake of the Grenfell Tower fire, bringing the total number of failed buildings to more than 200.
Some 22 high-rises failed the sixth out of seven tests being carried out due to safety concerns after the tower block blaze, the Department for Communities and Local Government said (DCLG) said.
The latest test, of Aluminium Composite Material (ACM) cladding filled with fire retardant polyethylene and phenolic foam insulation, brings the total number of buildings which have failed the tests up to 228.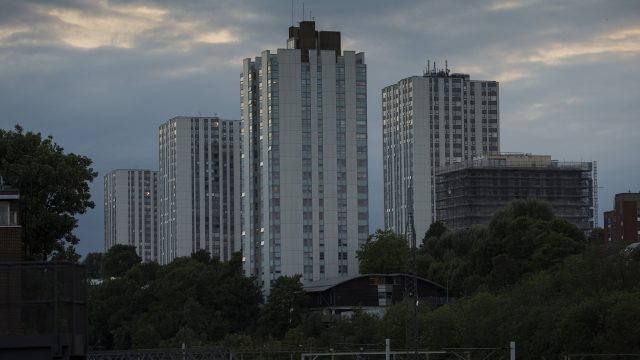 This combination "does not meet current building regulations guidance", the DCLG said, presenting a "notable fire hazard on buildings over 18 metres".
It said "appropriate measures" had been put in place for the affected buildings and has issued advice for owners of the affected buildings to follow.
This tells building owners to take professional advice on what remedial work, which could include removing cladding, should be undertaken.
It is suspected that ACM panels wrapped around Grenfell Tower fuelled the spread of the fatal blaze, acting as kindling once the fire took hold.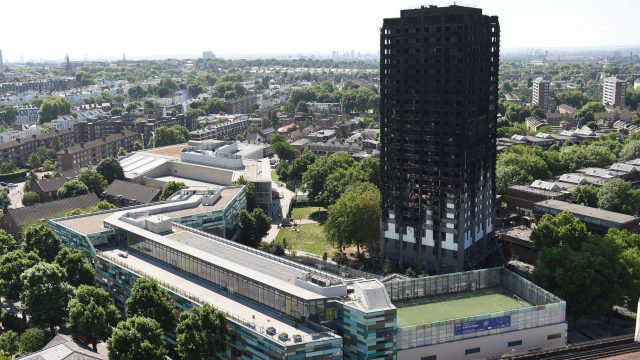 The latest tests involve a nine-metre demonstration wall subjected to a replication of "a severe fire in a flat breaking out of a window" to see if flames then spread up the exterior.
Samples from each of the 22 buildings had already failed earlier combustibility checks, also conducted by the Building Research Establishment (BRE).
Previously, three other combinations of varying combustibility have failed, while two have passed.
Cladding samples are expected to pass the final test, which involves ACM panels with a limited combustibility filler and mineral wool insulation.
The DCLG said the results for the final test would be made public shortly.