US president Donald Trump's response to clashes between white supremacists and protesters in Charlottesville was "totally wrong", Boris Johnson has said.
The Foreign Secretary condemned Mr Trump for failing to make "a clear and fast distinction" between fascists and anti-facists after the violence in the Virginian city.
He said the offer of a state visit was still on the table for Mr Trump, as an invitation had been issued by the Queen, which he hinted was likely to take place next year.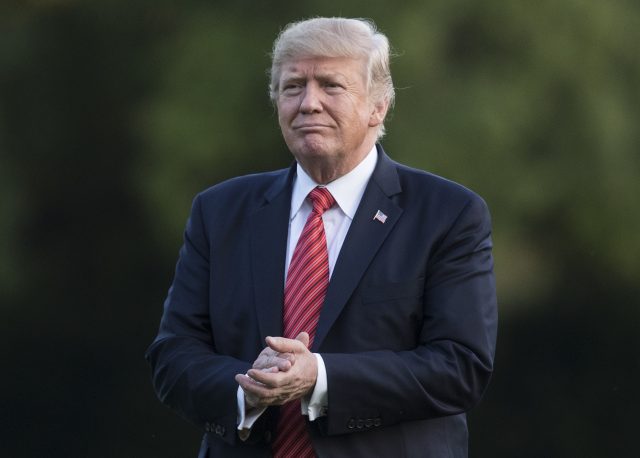 Questioned about Charlottesville, he told BBC Radio 4's Today programme: "I think he got it totally wrong and I thought it was a great shame that he failed to make a clear and fast distinction, which we all are able to make, between fascists and anti-fascists, between Nazis and anti-Nazis."
Prime Minister Theresa May has also criticised Mr Trump's comments while Labour leader Jeremy Corbyn has said that a state visit for Mr Trump would not be "a priority" if Labour was in power, after previously suggesting such a visit should be scrapped until Mr Trump abandoned his ban on nationals from several Muslim countries.
Violence broke out in Charlottesville when far-right extremists gathered to protest against the removal of a statue of Confederate general Robert E Lee. Activist Heather Heyer, 32, died when a car crashed into a group of anti-fascists demonstrating against the rally.
Mr Trump initially prompted anger when he claimed there was blame on "many sides" for the violence.