The number of specialist homes for older people across England will need to increase by 400,000 units in less than 20 years due to the ageing population, according to the Local Government Association (LGA).
The LGA is urging a "residential revolution" in homes to support the growing numbers of people living to an older age.
It said only 0.6% of over-65s across the UK as a whole live in specialised accommodation, with a form of care support such as 24/7 on-site staff.
The LGA said that in more mature retirement housing markets such as the United States and Australia, more than 5% of over-65s live in housing with care.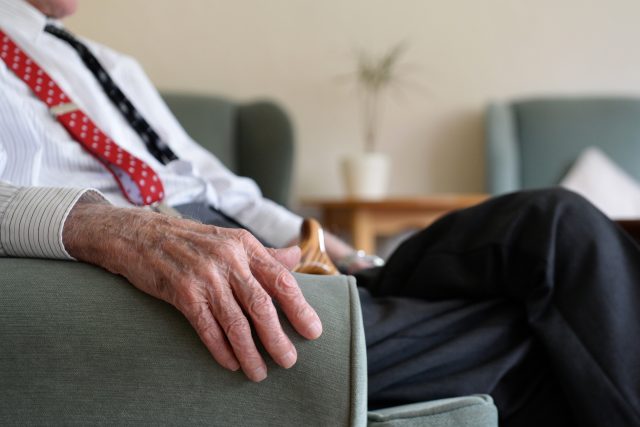 Its report said there could be a substantial shortfall in housing and care provision by 2035 of nearly 400,000 units of purpose-built housing for older people in England.
It said councils need sufficient funding to adapt existing housing and it warned of an under-supply of "age-friendly" homes with enough space for older people to get around, and the ability for easy adaptations to be made, to cope with care needs.
Councillor Martin Tett, the LGA's housing spokesman, said: "Our ageing population means that older people are an increasingly crucial part of our housing market. They now live in a third of all homes, and this is set to increase. Delivering quality housing that meets the needs of these older people is essential.
"Councils across the country are innovating when it comes to delivering housing for older people – from building new homes which are attractive to older people wanting to 'right-size', to ensuring housing is at the heart of integrated care. However, councils cannot tackle this issue alone."
A DCLG spokesman said: "This Government is committed to making sure we have more suitable housing to meet the needs of older people.
"As well as plans set out in our Housing White Paper to build more suitable homes for people in later life, we're also increasing our funding for the Disabled Facilities Grant from £431 million to £468 million next year. This will help older people get the adaptations they need to live safely and independently at home.
"Through the Neighbourhood Planning Act 2017, we're strengthening planning rules so that councils have clear plans for addressing the housing requirements of older people, and our Building Regulations now include a standard for homes to improve accessibility in homes."