A "remarkable" First World War aerodrome that was largely forgotten for decades is set to receive £4.3 million lottery funding for restoration.
It is hoped the National Lottery funding will help turn Stow Maries Great War Aerodrome, near Maldon in Essex, whose buildings and airfield have remained relatively unaltered since it was taken out of service in 1919, into a major visitor attraction.
Stow Maries was established by the Royal Flying Corps, the forerunner to the RAF, in 1916, and played a key role in defending London and the British mainland from German zeppelins and Gotha biplane bombers.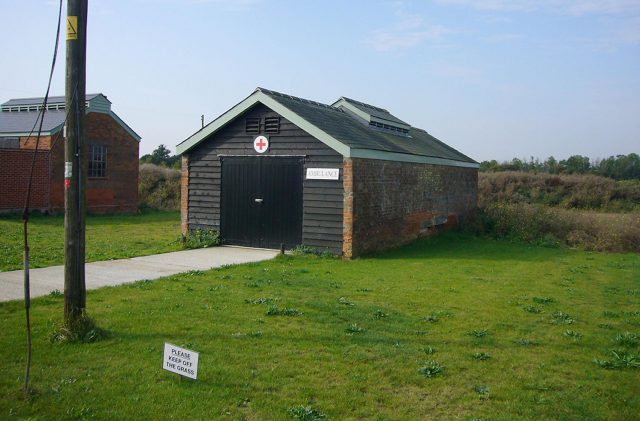 After the war the site reverted to agricultural use, leaving behind a unique collection of buildings still in their original state. The aerodrome fell into disrepair and was largely forgotten until the late 1970s, when local historians and military aviation enthusiasts recognised its importance.
In the last five years, Stow Maries has seen buildings opened up to the public, a shop and a cafe established and the number of visitors rising from a handful of enthusiasts to 12,000 a year. The cash injection will support a major conservation project at the site.
Ros Kerslake, chief executive of the Heritage Lottery Fund, said: "Stow Maries is a remarkable place, providing a unique insight into First World War aviation.
"The fact that the aerodrome was largely forgotten for so many decades only adds to its mystique and appeal, but also means that surviving structures are in such well-preserved, original condition. This support from the National Lottery will help Stow Maries become the major visitor attraction it deserves to be."
Under the plans, for which Stow Maries has been granted development funding to help it progress with the scheme and unlock the full £4.3 million, five buildings will be restored and brought back into use, four of which are on the Heritage at Risk register.
A purpose-built welcome centre will be created, an officers' accommodation block will be fully restored and used to house a permanent exhibition, while two more accommodation buildings will be restored for temporary exhibitions and school and private hire use.
The funding will help upgrade infrastructure on the site, deliver a community archaeology project and train volunteers, apprentices and interns, as well as recruit two full-time posts.
Ian Flint, chief executive of Stow Maries Great War Aerodrome Trust, said: "This successful application will help to ensure that Stow Maries Great War Aerodrome has the opportunity to develop into an even more professional visitor attraction and further energise progress on our project.
"This will help us keep Stow Maries where it deserves to be, on the regional, national and international heritage stage as a premier location for early military aviation history and the Great War in the air."