A "monster" fatberg weighing more than 10 double-decker buses is blocking a sewer under a street in east London.
The deposit, made up of wet wipes, nappies and hardened cooking fat, has clogged up a stretch of Victorian sewer under the busy Whitechapel Road.
Thames Water's head of waste networks Matt Rimmer described the 130-tonne fatberg as a "total monster".
"It's a total monster and taking a lot of manpower and machinery to remove as it's set hard. It's basically like trying to break up concrete."
The fatberg is 250 metres long, which is more than twice the length of the Wembley football pitch, or just under four times the length of a Boeing 747.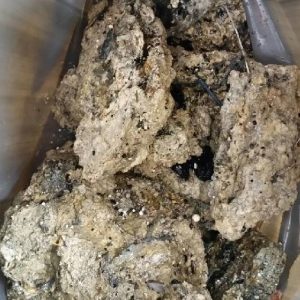 Engineers began to break down the structure this week using high-powered jet hoses before pulling the waste up into tankers and sending it to a nearby disposal site.
During a nine-hour shift they can remove between 20 to 30 tonnes from the narrow sewer, which is just 1.2m high and 0.7m wide.
Thames Water said the work to remove the fatberg will continue throughout September.
The company has urged customers not to flush offending items and to throw cooking oil in the bin after letting it cool and solidify.
The fatberg is the latest to cause problems in the UK's sewers.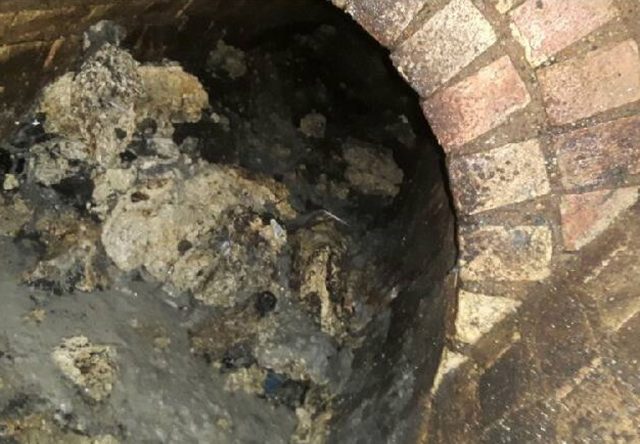 In 2013, Thames Water said they had found a smaller "bus-sized" fatberg in the sewers beneath Kingston in south-west London, which was then believed to be the biggest in Britain's history.
That is significantly smaller than the new fatberg which is the length of 22 new London Routemasters.