The Bank of England is expected to leave interest rates unchanged on Thursday despite mounting fears over a renewed surge in inflation.
Economists predict the Bank's Monetary Policy Committee (MPC) will vote 7-2 to hold rates at 0.25% as dovish members continue to outnumber those calling for a hike, even as consumer prices push further past the Bank's 2% inflation target.
Official figures on Tuesday showed Consumer Prices Index (CPI) inflation rose by more than expected to 2.9% last month as the effects of the Brexit-hit pound continue to feed through.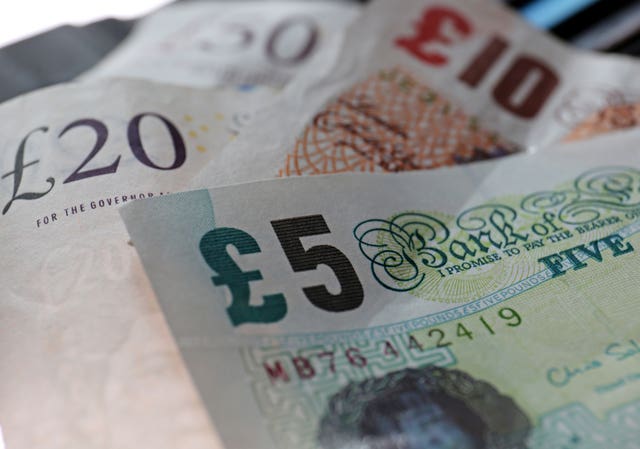 Experts believe the MPC will continue to hold off from raising rates to cool rising inflation amid uncertainty caused by Brexit and subdued economic growth, which stood at a paltry 0.3% in the second quarter.
But the hike in the cost of living will likely intensify the debate among MPC members, as inflation continues to outstrip wage growth.
Latest figures from the Office for National Statistics on Wednesday revealed real pay was 0.4% lower annually – once inflation is taken into account – highlighting the  squeeze on household income.
Howard Archer, chief economic adviser at the EY ITEM Club, said it was a "nailed-on certainty" that the MPC will vote to hold rates.
But he added the MPC will likely reiterate warnings made at its August inflation report that interest rates may rise sooner than financial markets expect.
He said: "The (Bank's) MPC will likely warn on Thursday that any sustained sterling weakness will increase inflation risks and could prompt an interest rate hike sooner rather than later.
"The MPC may also well warn once again that interest rates are likely to rise
earlier and a little faster than markets currently expect and indicate that
businesses and consumers need to take this possibility on board."
While MPC members Ian McCafferty and Michael Saunders are expected to vote for an increase, new voting member and deputy governor Dave Ramsden is likely to side with Governor Mark Carney and deputy governor Ben Broadbent, who have been more cautious about unwinding the Bank's post-Brexit vote stimulus measures.
A senior civil servant and Treasury veteran, Mr Ramsden was appointed as the new deputy governor for markets and banking in July following the departure of Charlotte Hogg.
While Mr Carney has been signalling that markets have under-priced the prospect of a rate hike, traders and economists believe it will be some time yet before borrowing costs rise.
Samuel Tombs, chief UK economist at Pantheon Macroeconomics, said: "We still think that the chances of a rate rise this year are remote; domestically-generated inflation is subdued, inflation expectations have remained well-anchored and gross domestic product growth is too weak to warrant higher rates."
Mr Archer added: "We have pencilled in one interest rate hike to 0.50% late on in 2018, but this is far from certain."