Tech giants "can do more" to tackle extremism online following the Parsons Green bombing, the Security Minister has said.
Concerns over the availability of terrorist and bomb-making material on the internet have been reignited after the UK was targeted by its fifth terror attack of the year.
MP Ben Wallace said the Government would continue to "put pressure" on companies to invest in technology which could quicken the take down of terrorist material.
Mr Wallace told Sky News: "We are constantly trying to build that pressure, explaining to them that we think that they can do more and where we need to, we get tougher on them.
"They cannot be removed from some of the responsibility they carry and we think there is technology out there that could make these take downs quicker."
He added: "It is a 21st century phenomena. We have to deal with it. On the internet people can learn how to make bombs, they can learn how to use weapons."
A series of terror attacks in the UK has thrown the spotlight on extremism online, and prompted criticism of tech giants including Facebook, Google and YouTube.
In the wake of the London Bridge atrocity, Prime Minister Theresa May accused the big internet companies of giving terrorist ideology "the safe space it needs to breed".
Metropolitan Police Assistant Commissioner Mark Rowley, the country's most senior counter-terror officer, also urged companies to "show more responsibility".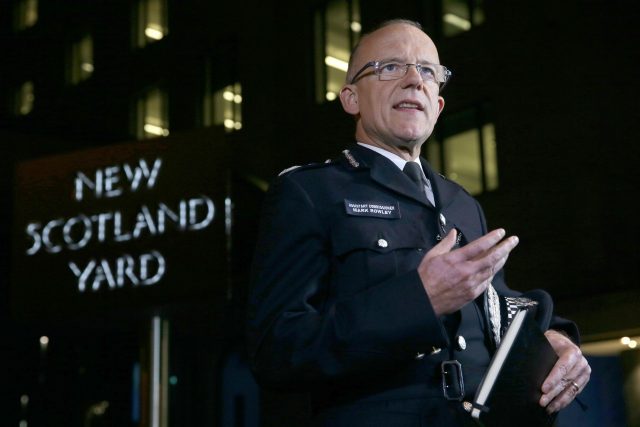 Writing in The Times in June, he said: "It is too easy for the angry, violent or vulnerable to access extremist views, learn about attack methodologies, conspire on encrypted applications and then acquire equipment to kill, all online."
Mrs May and French President Emmanuel Macron will jointly hold a meeting at the United Nations next week "to talk about what more we can be doing to ensure that we deal with the terrorist propaganda, with the extremist propaganda, with the hatred that is put out across the internet".
It follows a visit to San Francisco by Home Secretary Amber Rudd last month, where she told representatives of Silicon Valley to "unite" and warned that terrorists are using their platforms to "weaponise vulnerable people in their homes".