Bookmakers could be forced to pay a new levy to help treat problem gamblers under plans being set out by Labour.
Shadow culture secretary Tom Watson will set out plans to review the extent of the issue and the NHS' ability to provide mental health treatment for addicts and problem gamblers.
Mr Watson, the deputy Labour leader, will claim that firms are targeting "low-income gamblers" and people who had given up betting, accusing them of an "abuse of trust and power".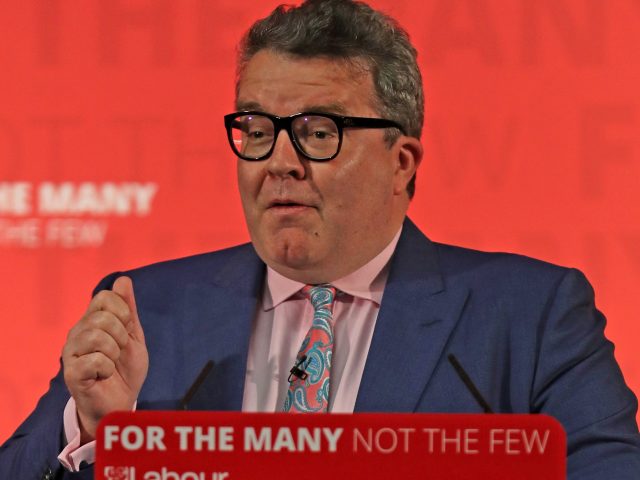 At Labour's conference in Brighton on Tuesday he will say: "Some gambling companies, driven by greed, are deliberately targeting our poorest communities even as hundreds of thousands of lives are ruined by addiction.
"The number of problem gamblers in this country has risen by a third in just three years. Two million people are either problem gamblers or at risk of addiction.
"Children and young people are being targeted by betting advertisers more than ever."
He will say: "We now know that when vulnerable people try to opt-out of online gambling, companies don't always block their accounts, as they should.
"Gambling companies are even harvesting data to deliberately target low-income gamblers and people who have given up gambling. More than half of companies profit from 'risk' gamblers.
"This has to stop. Gambling companies must be held to account for this abuse of trust and power.
"Can you imagine the uproar that would ensue if drinks manufacturers targeted members of Alcoholics Anonymous by selling vodka outside AA meetings?
"We wouldn't tolerate that – and we should no longer tolerate the same pattern of irresponsible behaviour by some bookmakers."
Labour has already set out plans to cut the maximum stake at fixed-odds betting terminals from £100 to just £2 and to ban bookmakers from sponsoring football teams.
The review of problem gambling and the NHS' ability to cope will be led jointly by Mr Watson and shadow health secretary Jonathan Ashworth.
Labour highlighted research by the Gambling Commission, which suggested that more than two million were either problem gamblers or at risk of addiction.
GambleAware asks the industry to donate 0.1% of gross gaming yield to fund education, prevention and treatment services.
But Labour said the firms contributed just £7.6 million rather than the £13.8 million that could have been provided.
Mr Watson will say the Labour review "will assess the feasibility of making the gambling industry pay a compulsory levy to fund NHS treatment and help lift problem gamblers out of the destructive cycle of addiction".
The Association of British Bookmakers said it backed an "evidence-based approach to helping problem gambling in the UK and would support Mr Watson's idea of a review, if it facilitated this", a spokesman said.
"We also would not oppose an appropriate, compulsory levy on the gambling industry to fund problem gambling treatment, as we have long argued that the gambling industry needs to work together to reduce the number of problem gamblers and address the fact that most problem gamblers move between different forms of gambling."