Uber saw its UK profits surge 65% last year amid rising demand, but the taxi-hailing app is still facing an uphill battle to keep its service running in London.
The company said its UK operations raked in £36.9 million in revenue for the year to December 31, up 59% from £23.3 million a year earlier, according to accounts filed at Companies House.
Pre-tax profits surged 65% from £1.8 million to more than £3 million, while its tax bill rose from £410,000 to £551,000.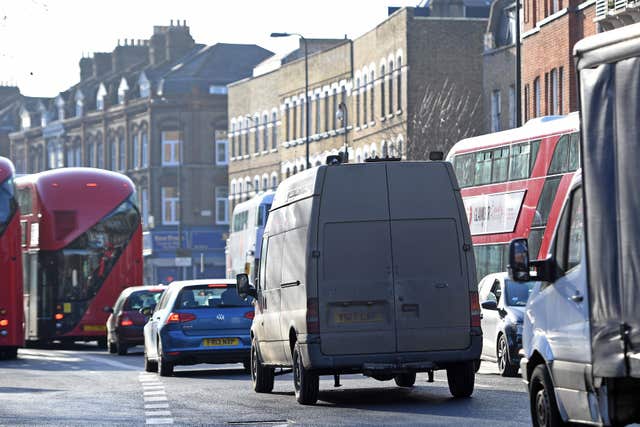 The hiring spree was "mainly due to the increased demand for services during the year", Uber said.
Uber UK's employee total only accounts for marketing and support staff, as it controversially considers drivers independent contractors, despite widespread concerns about workers' rights.
"We continue to invest in expanding our business in the UK," an Uber spokesman said.
"Uber is also creating many economic opportunities in every city we operate in.
"The vast majority of the revenue generated by our technology goes directly to drivers who use our app and so stays in the local economy."
The classification of its drivers is one of a number of hurdles Uber currently faces in the UK, having most recently lost its London licence.
Transport for London (TfL) refused to renew the firm's licence last month on the grounds of "public safety and security implications".
It raised concerns over Uber's approach to reporting serious criminal offences, how drivers' medical certificates are obtained, how criminal record checks are carried out, and its use of technology.
Uber has said it will appeal against the decision, though a filing will have to be made by October 13.
It can continue to operate in the capital throughout the appeals process, which will keep the service open for its 3.5 million passengers and 40,000 London drivers.
Chief executive Dara Khosrowshahi met with London's transport commissioner Mike Brown earlier this week, resulting in a discussion that both sides described as "constructive".
The talks were held following an approach from Uber and at Mayor Sadiq Khan's request.
Mr Khosrowshahi recently apologised for "the mistakes we've made" and accepted that the company had "got things wrong".
The company is currently on the hunt for a new UK chairman and is now looking for someone to fill a role left open after its head of northern European affairs Jo Bertram quit her post on Monday.