As speculation mounts over the Prime Minister's future, here is a look at how Theresa May could be replaced.
According to Conservative Party rules, a leadership contest can be triggered in two ways, with the most obvious being if Mrs May resigns.
If the PM is determined to stay, a leadership election can be triggered if 15% of Tory MPs write to Graham Brady, the chairman of the 1922 Committee – made up of backbench Conservative MPs – saying they no longer have confidence in the leader.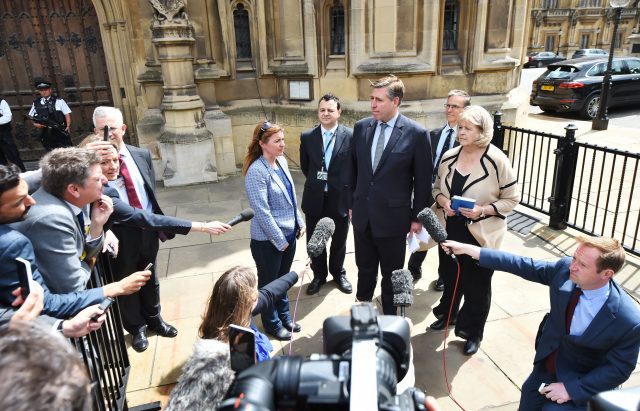 Some 48 MPs would be needed to oust Mrs May with the party's current crop of 318 MPs, including the speaker and deputy speaker.
Once that threshold is crossed, Mr Brady would announce the start of the leadership contest and invite nominations, with candidates needing the support of at least two MPs to get on to the ballot paper.
If there is only one candidate, they will be automatically declared leader.
But if multiple MPs are successfully nominated, Tory MPs then vote, with the candidate achieving the lowest number of votes forced out of the race, until only two candidates remain.
Conservative Party members then vote for their preferred candidate on a "one member, one vote" basis, with the winner becoming the new leader.
When David Cameron resigned following the EU referendum, five Tory MPs stood for the leadership.
Mrs May and Andrea Leadsom were due to go to the ballot of the Conservative Party membership.
But Mrs May was formally confirmed as the new leader after Mrs Leadsom pulled out of the race.
In 2005, Conservative Party members chose Mr Cameron over David Davis, while in 2003 Iain Duncan Smith was ousted as leader after the chairman of the 1922 Committee received 25 letters from Tory MPs.
Michael Howard was then elected leader as the only nominated MP to replace him.