The Prince of Wales will lead the nation in honouring the country's war dead on Remembrance Sunday, as the Queen and Duke of Edinburgh observe the service from a balcony.
The Queen has asked Charles to lay her wreath at the Cenotaph, in what is believed to be the first time the monarch has broken with tradition and not performed the symbolic duty when at the Whitehall service.
Charles will place the tribute at the base of the national memorial on November 12, and Philip's equerry will lay his wreath, Buckingham Palace has said. The prince will also lay his own wreath.
The Cenotaph ceremony is a poignant and significant event in the life of the nation which normally involves the Queen leading the country in remembering those who have died in world wars and other conflicts.
So Charles' role in laying the wreath, on behalf of the head of state who will be watching from a Foreign and Commonwealth Office balcony, will be a significant moment.
Buckingham Palace announced the change, which will be interpreted by royal commentators as another example of the subtle shift of head of state duties from the Queen to the heir to the throne.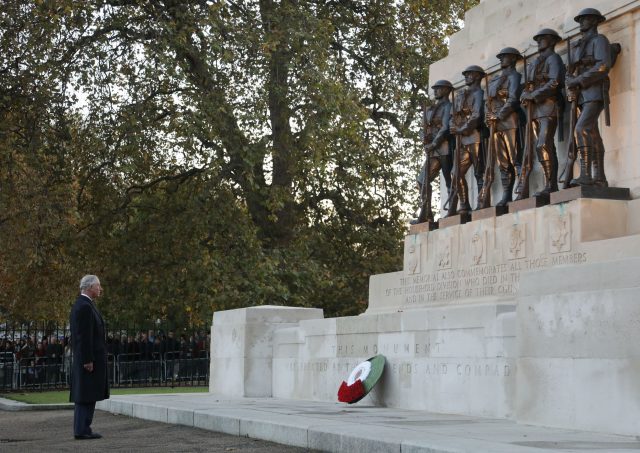 A Buckingham Palace spokeswoman added: "The Queen wishes to be alongside the Duke of Edinburgh and he will be in the balcony."
Earlier this year Philip, 96, retired from his solo public duties, but on occasion has joined the Queen at her official engagements.
It is understood the changes are for this year only but it remains to be seen what the Duke will decide to do at other major state occasions like the state opening of parliament and Trooping the Colour.
The Queen has only missed six Cenotaph ceremonies during her reign, on four occasions when she was on overseas visits to Ghana in 1961, Brazil in 1968, Kenya in 1983 and South Africa in 1999.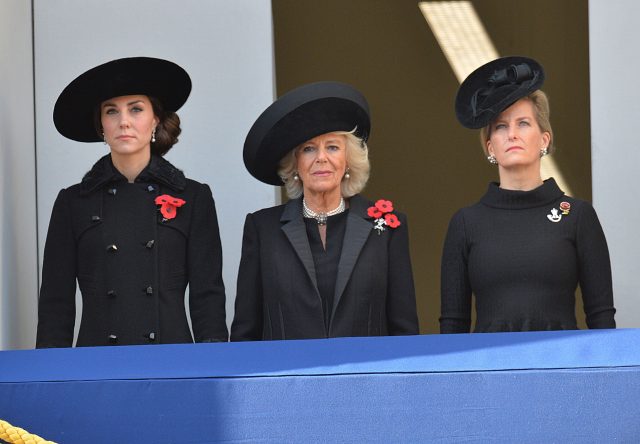 She was not present during the 1959 and 1963 services as she was pregnant with her two youngest children.
When asked about the Duke's decision to watch from the balcony, the Buckingham Palace spokeswoman replied: "It's not unusual for members of the family to watch it from the balcony. He wants to attend and wishes to be with the family on the balcony."
Charles has laid a wreath before on behalf of the Queen, in 1983 when she was out of the country, and when the Queen was in South Africa in 1999 she laid a wreath at the Cenotaph in Durban.
The Queen is likely to be joined by other royal women on the balcony, like the Duchess of Cambridge, Duchess of Cornwall and the Countess of Wessex.