Former Labour leader Ed Miliband called on Britain to ensure the lessons following the Grenfell Tower fire are learned, saying "it's part of everyone's job".
Mr Miliband said he did not think it was fair to assume that lessons would inevitably be learned, and that it was the country's collective responsibility to ensure the tragedy was not forgotten.
Around 80 people died in the tower block blaze on June 14, sparking a public inquiry, a criminal investigation and a number of separate probes.
He went on: "When a tragedy like this happens you always assume that we are going to learn the lessons and that we will act, but I don't think it's inevitable.
"Because the way the world works, unfortunately, there is outrage, there is shock, there is anger, but then the caravans can move on.
"All of us has to take responsibility that we can't allow this to be forgotten, we can't allow the fundamental lessons not to be learnt.
"But while I feel now it's inevitable that they will be learned, I don't think we can assume that, and in a way it's part of everyone's job to make sure lessons are learned."
Mr Miliband was addressing around 50 people at a Shelter panel discussion on the fire and the UK's housing sector, chaired by BBC presenter Victoria Derbyshire in a personal capacity.
The former Labour leader outlined five key areas where he felt the tragedy had highlighted as areas for change.
These included the powerlessness of tenants, the downgrading of social housing, the increased segregation of communities by class, the state of emergency in the housing sector and the importance of viewing the fire within a wider social context.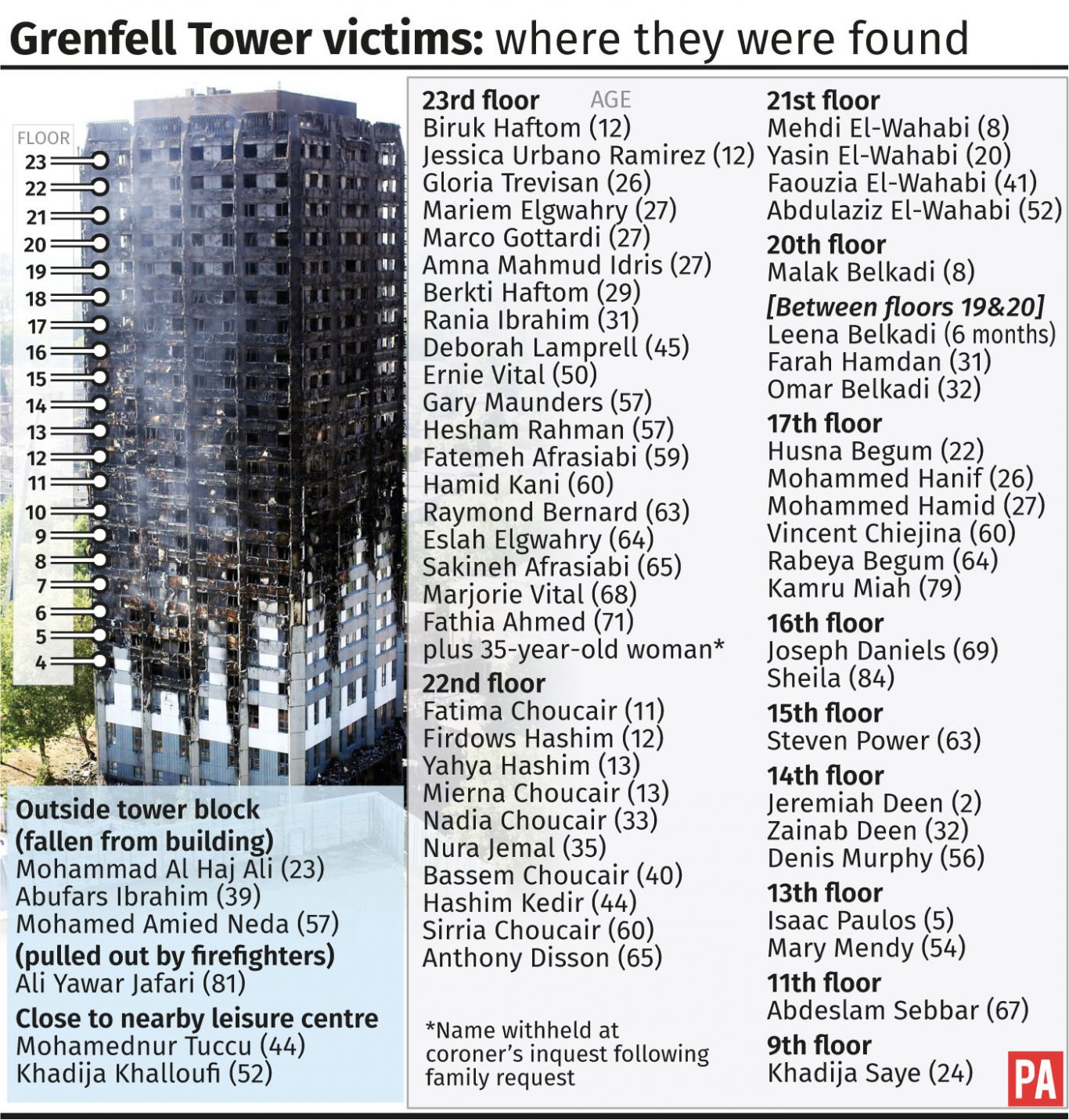 He added: "The test of anything we do post-Grenfell is: does it fundamentally rebalance power so that what happened at Grenfell can never happen again?"
Mr Miliband was joined by Grenfell survivor Mahboubeh Jamalvatan, thanking her for an "incredibly moving" account of her experiences on the night of the fire and after, delivered via a Farsi translator.
Victoria Vasey, director of the Kensington and Chelsea Law Centre, Shelter CEO Polly Neate and Edward Davies, policy director at the Centre for Social Justice were also on the panel.
Addressing residents' concerns that the public probe into the disaster may not deliver, he told the Press Association: "The thing I would say that is most important is that the inquiry that has been set up … has got to follow the evidence and get to the truth.
"And I think if that doesn't happen it's not just residents who should speak out but members of Parliament, organisations like Shelter… the least we owe to the residents is that that inquiry gets to the truth."