Restaurant goers are less likely to buy sugary soft drinks if they cost around 10p more, a new study suggests.
The introduction of a 10p levy on sugar sweetened drinks across Jamie Oliver's restaurant chain Jamie's Italian has been linked to a fall in sales of those beverages, research found.
The increase in price led to a reduction in sales of up to 11%, according to the study published in the Journal of Epidemiology and Community Health.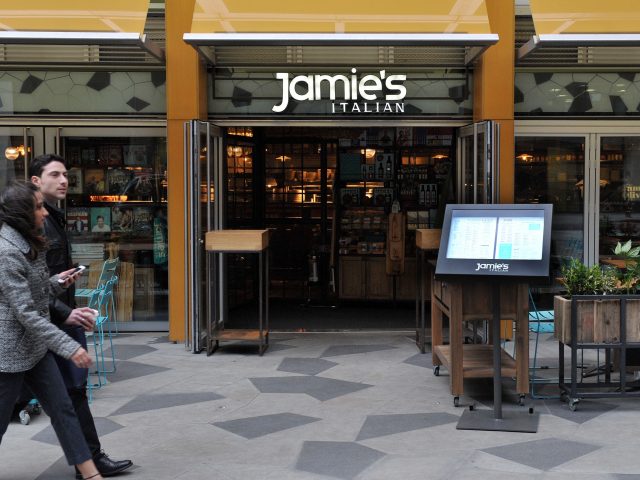 In September 2015, Jamie's Italian added a 10p levy to non-alcoholic sugar sweetened beverages, with proceeds going to a children's health fund which offered grants for child health initiatives.
The levy was introduced with a reorganisation of the non alcoholic drinks menu where drinks were put into two sections – sugar sweetened drinks or other beverages such as juice, bottled water and diet cola.
Researchers from the London School of Hygiene and Tropical Medicine and the University of Cambridge decided to take advantage of the "natural experiment" to assess whether the introduction of the levy and reorganisation of the menu had an impact on sales.
Among the 37 restaurants involved in the study, more than two million non-alcoholic drinks were served in the year prior to the introduction of the levy. Of these 38% were sugar sweetened beverages.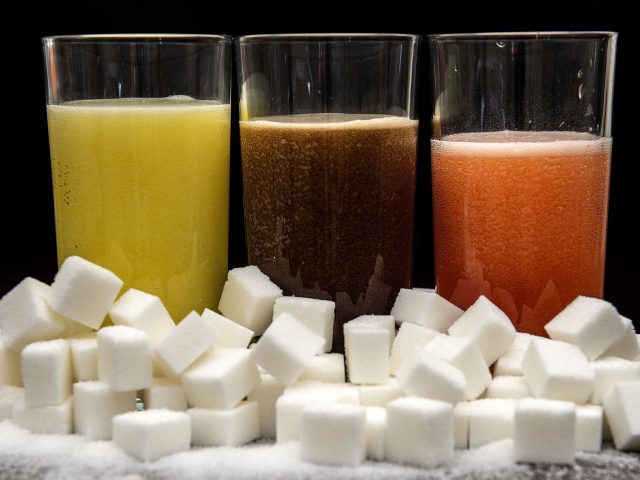 Twelve weeks after the levy was introduced, sales of sugary drinks per customer fell by 11%, and after six months sales were 9.3% lower than they were before its introduction. Sales fell most sharply in restaurants which were already selling high numbers of soft drinks before the levy.
The authors said that their study showed that "fiscal measures could discourage sugar sweetened beverage purchases" but added that more research was needed to see whether the reductions would be sustained over time.
Steven Cummins, professor of population health at the London School of Hygiene and Tropical Medicine, said: "Obesity, type 2 diabetes and cardiovascular disease are among the most pressing global health challenges facing the world today.
"Evidence suggests that excessive consumption of sugar-sweetened beverages is an important contributor to these potentially life-threatening conditions but we still don't have a clear answer on how best to encourage people to consume fewer of them.
"Our study showed that a combination of the levy, menu changes and clearly explaining to customers why it was introduced and that the proceeds would go directly to a worthy cause, looks to have had a relatively large effect on consumer behaviour given the small size of the levy."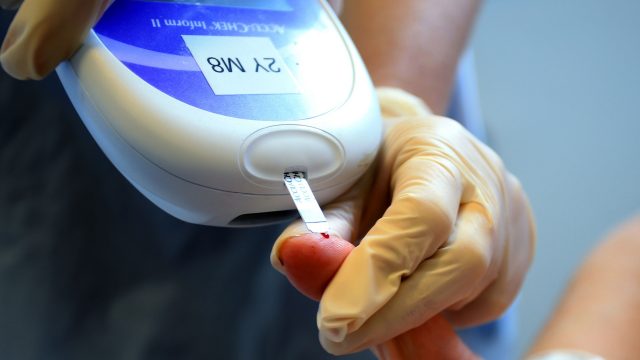 The celebrity chef was highly critical of the Government's childhood obesity plan, which was published last summer.
He has blamed Theresa May's team for watering down the childhood obesity strategy that David Cameron's government had been working on.
Part of the strategy saw the introduction of a soft drinks levy.
A two-tier levy of 18p on drinks with 5g of sugar per 100ml and a higher 24p rate on those with more than 8g per 100ml will be introduced from April 2018.
A spokeswoman for the chef said he was not commenting on the latest study.