The FTSE 100 has closed at a record high for the second time in a month, supported by a weaker pound which failed to counter losses suffered in the wake of Thursday's UK interest rate decision.
The blue chip index ended the day up by merely 0.07% or 5.03 points, but it was enough to bring it to a record closing high of 7,560.35 points.
It topped the previous record reached on October 12, when the blue chip index hit 7,556.24 points.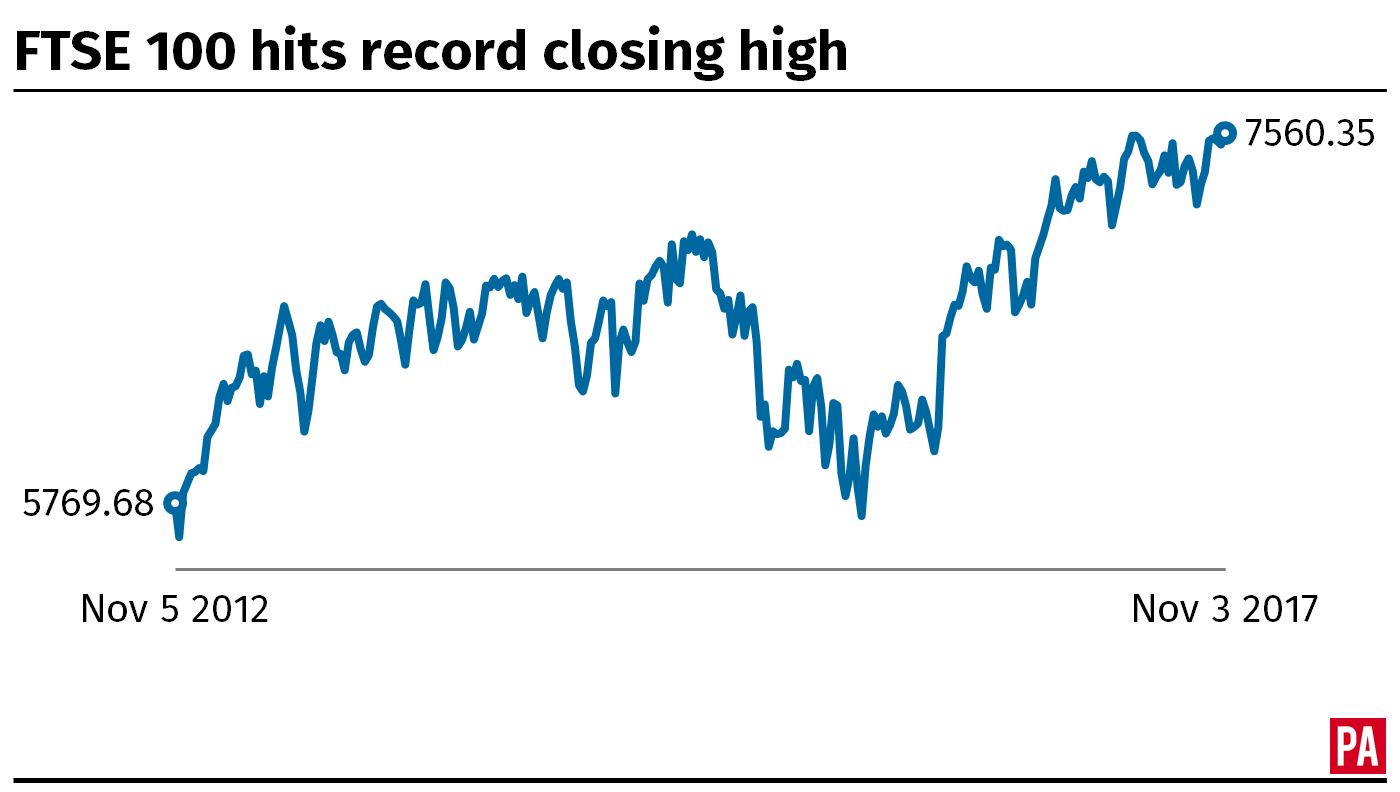 Laith Khalaf, a senior analyst at Hargreaves Lansdown, said: "The Footsie has climbed this week on the back of a falling pound, as currency markets groaned at the Bank of England's weak expectations for future interest rate rises."
Investors sold the pound a day earlier, having been disappointed in the relatively cautious messaging around the Bank of England's first interest rate hike in a decade.
The central bank warned that Brexit uncertainties were still weighing on domestic activity and that any future hikes would be at a "gradual pace and to a limited extent".
Mr Khalaf added: "Of course the FTSE 100 hitting another record high does prompt questions about share prices overheating, though the UK's headline index is a poor barometer of the value in the stock market."
The FTSE 250 also ended the day at a record closing high, up 0.43% or 86.90 points at 20,472.38 points.
Sterling did make gains on Friday after new data pointed to a pick-up in UK services activity, but it was not enough to make up for the more than 1% loss against both the euro and dollar a day earlier.
The closely watched Markit/CIPS services purchasing managers' index (PMI) showed services sector activity accelerating to a six-month high in October with a reading of 55.6, up from 53.6 in September and above economists' expectations of 53.2.
A reading above 50 indicates growth.
It helped sterling rise 0.1% versus the US dollar to 1.307 and nearly 0.6% against the euro to 1.126.
Across Europe, the French Cac 40 and German Dax closed higher by 0.14% and 0.28%.
In oil markets, Brent crude prices jumped 1.6% to $61.63, hitting the highest level in more than two years.
Investors were gaining confidence that the global oil glut could be on the road to easing.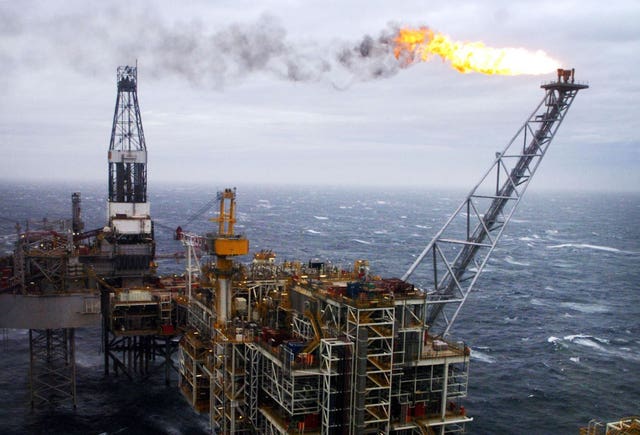 Shares in medical devices firm Smith & Nephew tumbled 29p to 1,412p, despite saying it expects full-year underlying revenue growth to be at the lower end of its previous guidance of 3%-4%.
Centrica shares rose 0.7p to 167.7p amid news that the British Gas owner has splashed out 70 million euros (£62 million) to acquire REstore, a demand response aggregator.
The business will form part of Centrica's international distributed energy and power unit, which provides energy insight, asset optimisation and energy solutions to large energy users.
The biggest risers on the FTSE 100 were NMC Health up 127p to 3,089p, Johnson Matthey up 93p at 3,503p, Coca-Cola HBC up 70p at 2,638p, and Kingfisher up 7.5p at 317.1p.
The biggest fallers on the FTSE 100 were Convatec Group down 4.2p at 182p, Morrison Supermarkets down 3.9p at 219p, International Consolidated Airlines Group down 9.5p at 621.5p, and BT Group down 3.8p at 249.8p.